Counsel Kate Gee and Partner Sylvie Gallage-Alwis consider the impact of liability and litigation risks in light of environmental, social and governance issues, in Insurance Post.
Sylvie and Kate's article was published in Insurance Post, 10 March 2022, and can be found here.
Environmental, social, and governance (ESG) issues have become one of the most important challenges facing financial institutions and other companies. The challenge is no longer just ethical, but also economic: ESG risk is becoming more prevalent as increasing investor demand for sustainable products combines with growing pressure from regulators.
Banks and insurers are also facing pressure from environmental groups to withdraw their support from industries that are involved with carbon-intensive activities, such as new fossil fuel projects. They are also being challenged over their financing of a broader range of environmentally damaging industries.
Considerable progress has been made in recent years on international cooperation to address climate change and greenhouse gas emissions, e.g. the Paris Agreement. The resulting commitments are now materialising as government policy and regulation in a wide range of areas, including climate change reporting ESG-related disclosure and greenhouse gas emissions controls.
New regulation, together with potential inconsistent approaches in different jurisdictions and a lack of data, presents significant operational and compliance challenges for companies. It also creates litigation risk.
To date, ESG-related claims have been used by activists seeking to advance climate policies and drive behavioural shifts.  In 2017, investors sued Commonwealth Bank of Australia (CBA) over a proposed investment in a controversial coal mine before withdrawing their claim when CBA increased its disclosure. ClientEarth recently forced the closure of Bełchatów in central Poland – one of Europe's largest coal plants. There are other pending claims by NGOs and activists which aim to get disclosure about banks' activities.
Meanwhile, regulators have increased the obligations on companies to make disclosure about ESG matters.  Financial institutions are increasingly in the spotlight in relation to greenwashing, which involves a company providing misleading information in order to present a more environmentally friendly and responsible public image, service and/or product.
The Task Force on Climate-Related Financial Disclosures (TCFD), the SEC and European supervisors are also looking at this issue more closely. It is hoped that more regulation will make it easier for regulators, investors and other stakeholders to hold companies to account on social and environmental issues.
The UK is set to become the first G20 country to make it mandatory for Britain's largest businesses to disclose their climate-related risks and opportunities, in line with TCFD recommendations.  It follows the publication of the UK's Net Zero Strategy and forms part of the government's commitment to making the UK financial system the greenest in the world. In total, around 1,300 large companies in the UK will be affected by the new rules.
However, companies and financial institutions may struggle with TCFD implementation because it is difficult to identify, collect and analyse the relevant data, in sufficient detail, across the breadth of their organisations and operations.  It requires attention at all levels of a company – from the board to the product teams, the client relationship teams and beyond.  ESG disclosure needs to be brought into the heart of an organisation's reporting process.
There is a concern that ESG disclosures will create liability risk for reporting entities and/or litigation in the jurisdiction where the company is based, or where investors are located, and damage has been suffered.  Management of that risk should be at the forefront of a company or financial institution's approach to compliance with ESG obligations.
In terms of approach, methodology and any limitations, disclosure need to be accurate and transparent.  If not, a company risks facing a claim for failure to disclose or for disclosure of misleading, inaccurate or incomplete information.  This year, we anticipate seeing more ESG-related claims against financial institutions. The scope of such claims is expected to become broader to include claims about overstating the green credentials of their products and mis-selling claims – for example, if products turn out not to have the advertised ESG credentials and investors suffer consequential losses.
Beyond accurate and complete disclosure, a firm's legal or litigation function can monitor (and help to manage) the litigation risk by tracking market developments and industry standards. It can also monitor emerging trends in ESG related litigation and disputes involving mis-selling and misstatement.  The TCFD obligations are ongoing, and so companies must be prepared to adapt their processes to reflect how the market responds to ESG-related obligations and the types of claims that are being brought.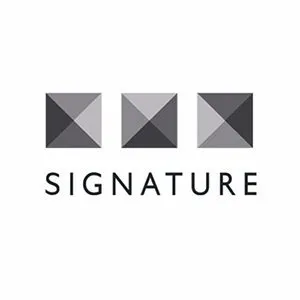 SignatureLitigation
@SignatureLitLLP
All news