Legal privilege: far from resolved
By Abdulali Jiwaji and Daniel Hayward-Hughes
The right of clients to preserve the confidentiality in advice provided by their lawyer is fundamental to English common law. Other common law jurisdictions such as Australia, New Zealand, Singapore and Hong Kong have all gone one step further than England by entrenching legal advice privilege and protection from disclosure into statute. Legal advice privilege applies to confidential communications between a lawyer and client for the purpose of seeking or obtaining legal advice. Problems can arise though when it is unclear who the instructing client is and whether the lawyer is actually a 'lawyer' for the purposes of the common law test for privilege.
This is not always straightforward to establish, and getting it wrong can be devastating to a claim for privilege. It is interesting to see how these basics are approached in different jurisdictions.
Who is the lawyer?
In England and Wales, and Hong Kong, the definition of 'lawyer' for the purposes of this test is broad. It includes all practising barristers and solicitors, foreign-qualified lawyers, and those acting under the supervision of a qualified lawyer (eg paralegals and trainees). The definition also includes in-house lawyers when acting in a legal (rather than an executive) capacity. In-house lawyers should therefore avoid providing legal and business advice in the same communications.
The Australian Evidence Act 1995 and the New Zealand Evidence Act 2006 approach the definition of 'lawyer' in similar ways; privilege will only attach to 'lawyers' and 'legal advisers' who have a right to practise. Accordingly, qualified lawyers who do not hold current practising certificates (ie, many in-house lawyers) do not satisfy the tests in those Acts; see Vance v Air Marshall McCormack. The position of in-house lawyers has been undermined. In Telstra Corporation Ltd v Minister for Communications, Information Technology and the Arts (No. 2) the Federal Court of Australia considered that 'an in-house lawyer will lack the requisite measure of independence if his or her advice is at risk of being compromised by virtue of the nature of his employment relationship with his employer'. The European Court of Justice applied a similar rationale in Akzo Nobel Chemicals and Akcros Chemicals v European Commission, confirming in-house lawyers in a competition context are not sufficiently independent from their employer.
In Singapore legal professional privilege was extended to in-house lawyers under the Evidence (Amendment) Act 2012: communications with 'legal counsel', defined as 'a person… who is an employee of an entity employed to undertake the provision of legal advice or assistance in connection with the application of the law or in any form of resolution of legal disputes', are protected by privilege.
Given the global nature of many business operations today, it is not surprising that many in-house teams will require at least the head of the team to hold a practising certificate, which assists in meeting the requirements of some jurisdictions. For the most sensitive matters, the instruction of external counsel may give the best chance of preserving claims for privilege.
Who is the client?
The question of who stands as the client is also critical to a claim for privilege, and difficulties have arisen when the privilege is claimed by a corporation. The leading English judgment here is the much-criticised Three Rivers No. 5, which adopted a very narrow definition of 'client'.
In Three Rivers No. 5, the Bank of England sought to assert legal advice privilege over documents created in response to the Bingham Inquiry into the collapse of BCCI. The Bank had established an internal investigation team called the Bingham Inquiry Unit (BIU) and that became the conduit for related legal advice. The Court of Appeal viewed the BIU, rather than any other employee or officer, as the 'client' of the Bank's lawyers. This meant that communications between employees of the Bank and the BIU were regarded as if they were internal memoranda or communications with third parties. Accordingly, they were not protected by legal advice privilege.
The decision in Three Rivers No. 5 caused a great deal of concern as it placed limitations on the protection afforded to companies through legal advice privilege. It has since been rejected by the Australian courts in Pratt Holdings Pty Ltd v Commissioner of Taxation where the scope of legal advice privilege was actually widened to include third-party communications made for the purposes of obtaining legal advice.
Most recently it has been rejected in Hong Kong where the Court of Appeal in Citic Pacific Ltd v Secretary of State for Justice and Commissioner of Police declined to follow the narrow definition of 'client'. In Citic a large number of documents and hard drives were seized as part of a fraud investigation following Citic's entry into forex contracts, making of market announcements, and suspicions of insider dealing. Citic made a claim to legal professional privilege in respect of seized material.
At first instance the judge followed Three Rivers No. 5, determining that the 'client' was the group legal department (comprising two in-house lawyers). The board of directors and other employees of Citic were 'third parties' for the purposes of legal advice privilege so communications with or by those would not be privileged, even if those communications were intended for provision to Citic's lawyers.
However, on 29 June 2015 the Hong Kong Court of Appeal held that legal advice privilege applies more widely, covering communications between company employees and external lawyers where those communications 'form part of the necessary exchange of information of which the object is the giving of legal advice as and when appropriate'. Its application is therefore subject to a 'dominant purpose test'. The Court of Appeal chose to follow Tomlinson J (as he was then) in the first instance decision in Three Rivers No. 5, with the formulation of the test being 'an internal confidential document, not being a communication with a third party, which was produced or brought into existence with the dominant purpose that it or its contents be used to obtain legal advice is privileged from production'.
The decision in Citic leaves Hong Kong with a similar approach to other major jurisdictions such as Australia, New Zealand and Singapore, in contrast with the current law in England and Wales.
In England, we are stuck with the narrow Three Rivers No. 5 approach, and large corporates will continue to have to be mindful of the need to have a designated internal 'client' group charged with preparing the materials and leading the communications with the lawyers (internal and external) in order to give them the best chance of maintaining a claim for privilege.
Conclusion
No jurisdiction appears to have the perfect balance in the approach to the issues, and these are constantly developing areas. In England we can look forward to the English courts continuing to grapple with these issues as litigation arising from the financial crisis throws up issues of privilege against the background of regulatory investigations into financial institutions. The internal structures within the institutions for handling these investigations will be scrutinised and tested in ongoing litigation as claims for privilege are advanced in order to narrow the scope of disclosure. But as to the narrow approach to the 'client', we will need a review of the principles by the Court of Appeal if we are to see a more flexible approach.
Abdulali Jiwaji is a partner and Daniel Hayward-Hughes an associate at Signature Litigation, a specialised firm that focuses on regulatory investigations, commercial litigation and arbitration. The firm often handles complex multi-party disputes stretching across multiple jurisdictions.
This article was originally published in Legal Business Disputes Yearbook 2015 and can be found here.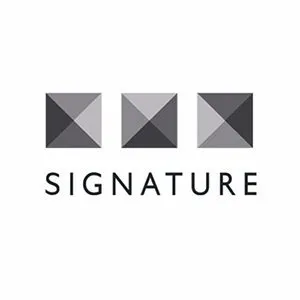 SignatureLitigation
@SignatureLitLLP
All news