The FCA announcement last week that acting CEO Tracey McDermott has withdrawn from the recruitment process to appoint a permanent leader, casts doubt on the future of the regulator.
News last week that Tracey McDermott, who has been acting chief executive at theFinancial Conduct Authority since Martin Wheatley stepped down in September 2015, has withdrawn from the process of finding a permanent CEO to lead the regulator.
In a statement, the FCA said the Treasury-led recruitment process was ongoing, and McDermott would continue as acting chief until a permanent replacement is in the post.
When Wheatley stepped down in September there were suggestions that his tough stance against banks, in particular his "shoot first and ask questions later" approach, had led to his contract not being renewed by the government.
Conversely, McDermott recently came under fire for her soft approach to banks, amid claims she was to shelve an inquiry into banking culture, leading to a Treasury Select Committee suggesting there had been a "weakening of resolve" and summoning McDermott and others to give evidence later in January.
Despite this, McDermott, who started working at the FCA's predecessor, the Financial Services Authority, in 2001, is highly regarded among her colleagues, and had been thought to be a front-runner for the permanent role. In a statement FCA chairman John Griffith-Jones commended her work at the helm.
"Tracey's stewardship of the FCA as acting chief executive has served to build on an impressive reputation created during her time leading various divisions across the FCA… I understand and respect the decision Tracey has made. The board and I will continue to work together with her until the new chief executive is in post," he said.
But finding a candidate for the role could prove difficult with no one person clearly in the running for the job.
One City lawyer CDR spoke with, who wished to remain anonymous, voiced doubts over the future of the regulator: "I am told by folk at FCA that it is 'in transition' and no one is quite sure where its political masters have in mind as a destination. Tracey McDermott is very astute and she will have a good reason for her decision," they said.
Signature Litigation partner Abdulali Jiwaji, an expert in contentious regulatory matters, suggested that recruitment for the role is no simple matter.
"The FCA head role is a tough mandate for anyone, given the potential for being caught in the middle of different political and economic agendas. Tracey is a resilient individual, and her decision to withdraw, whatever the reasons, underlines how challenging it will be to find a replacement," he told CDR.
In the same statement McDermott said she remained committed to, and passionate about, the work the FCA does. But said that going through the recruitment process had made her reflect on what she wanted to do for the remainder of her career.
"As a result I have decided that this is not the right job for me at this stage of my career. This was a decision taken after many months of careful thought and was not one I took lightly," she said.
This article was originally published in CDR magazine, and can be found here.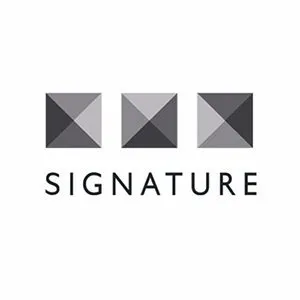 SignatureLitigation
@SignatureLitLLP
All news