UK Finance Agency Taps Hong Kong Official As Top Enforcer
By Erin Coe
The U.K.'s finance watchdog on Friday appointed a key official from the Hong Kong Securities and Futures Commission to be its new director of enforcement and market oversight.
Mark Steward, who serves as head of enforcement at the Hong Kong commission, will assume his new post at the Financial Conduct Authority in London in the fall.
Tracey McDermott previously led the enforcement division at the FCA, but she took over as director of supervision at the agency earlier this year.
At the Hong Kong commission, Steward has overseen the securities and futures markets, and previously, he worked as the deputy executive director of enforcement at the Australian Securities and Investments Commission. He has focused on corporate and securities regulation in Australia and the U.K. for nearly three decades and specializes in investigations and litigation.
Steward has been an active and tenacious enforcement head in Hong Kong, according to Abdulali Jiwaji, a partner at Signature Litigation who handles regulatory matters and litigation in London and Hong Kong.
"When he gets started in London, we'll undoubtedly see a shift in the enforcement approach," Jiwaji said. "He will be imaginative in his use of existing regulatory tools, and I expect he will also surprise the market by introducing new strategies and enforcement techniques which will only increase the FCA's profile and relevance in global investigations."
The FCA also said Friday it picked Barbara Frohn, a managing director of Banco Santander, to be the agency's new director of risk and compliance oversight.
Frohn focuses on risk and regulatory matters and represents banks in discussions with regulators, government agencies and central banks. She also will start her new role this fall.
"These are two vital roles within the U.K. regulatory system and it says a lot about the FCA that we have been able to attract such high caliber candidates to fill them," said Martin Wheatley, chief executive of the FCA. "Mark and Barbara have built up excellent reputations for their work in financial services across the globe, and I am delighted they have chosen to bring their experience to the FCA."
The agency's announcement came the same day it stuck Lloyds Bank PLC with a record £117 million ($179 million) fine for failing to treat customers fairly when handling so-called payment protection insurance complaints.
Between March 2012 and March 2013, Lloyds assessed customer complaints relating to more than 2.3 million PPI policies and rejected 37 percent of the complaints, according to the FCA. The finance watchdog said Lloyds told complaint handlers that they should view the company's sales processes as compliant unless told otherwise.
As a result, a significant number of customer complaints were unfairly rejected, the agency said.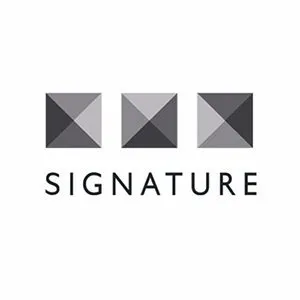 SignatureLitigation
@SignatureLitLLP
All news