Partner, Ioannis Alexopoulos, and Senior Associate, Ryan Cable, discuss the benefits of arbitration to ease the strain on the UK courts and why it is so well suited to the current demands of COVID-19.
The courts of England and Wales, and indeed many other jurisdictions across the world, have sought to mitigate the impact of COVID-19 (in particular, the closure of courtrooms) by conducting remote hearings by telephone or video link.  Our firm has already held a trial by video link, as well as several lengthy interlocutory hearings.  Whilst so far, at least in the senior courts in London, these efforts have been commendable, it remains to be seen how smoothly things will continue and ultimately, return to normal with regard to listing matters for hearings before the courts.  One option for parties keen to progress their disputes towards final resolution, whether those disputes are already underway or only just beginning, is to agree to enter into arbitration.
At its very core, arbitration is entirely consensual, requiring the agreement of the parties to adopt the process. This agreement can be reached at any point, though generally, an arbitration agreement contained within the underlying contract forming the basis of the dispute is the most common form.  However, it is open for parties to enter into an arbitration agreement once a dispute arises, or even, select arbitration over a previously agreed dispute resolution process such as litigation.
Recently, in light of the logjam which may arise in the English courts as cases progress during the reduced physical capacity of court registries, members of Twenty Essex chambers in London, Gordon Nardell QC and Angharad Parry, have floated the idea of putting in place a protocol whereby parties presently before the courts and at an advanced stage (i.e., pleadings and evidence have been filed and the matter is close to obtaining a hearing date), could agree to "convert" their upcoming trial to an arbitral hearing.  This is an interesting proposal, and one which we at Signature Litigation support as a means of moving disputes forward and mitigating the delays which are likely to be felt for some time when listing matters for hearing before the courts.
International commercial arbitration is no stranger to remotely operating in the way which courts are currently coming up to speed with.  For instance, it is not uncommon for parties, tribunal members, experts and witnesses involved in an arbitral dispute to be scattered across the globe due to the international nature of the disputes (e.g., a dispute between Chinese and Kazakh companies concerning a mining project in Africa, with the arbitration seated in London before a three member tribunal from America, Switzerland and Canada).  For this reason, arbitration is well placed to deal with the significant logistical disruptions being felt at this time.  In fact, in 2018, well before the present situation arose, the Seoul Protocol on Video Conferencing in International Arbitration had been developed by senior practitioners as a guide to "best practice for planning, testing and conducting video conferences in international arbitration".  The protocol was updated by the Korea Commercial Arbitration Board and the original contributing practitioners on 18 March 2020 as travel restrictions tightened across the globe and the inevitability of wholly virtual hearings (i.e., those in which none of the parties, arbitrators, witnesses or experts are physically in the same room) became more likely.
In addition to arbitration's more flexible approach and party autonomy (including with respect to document production, witness evidence and virtual hearings) further potential benefits, which may be felt particularly at this time, include the ability under numerous institutional rules to obtain urgent temporary relief by way of appointing an "Emergency Arbitrator" which can be done before the arbitration is commenced (e.g., see London Court of International Arbitration Rules 2014 art. 9B, International Chamber of Commerce Rules 2017 art. 29, and Stockholm Chamber of Commerce Rules 2017 art. 37) or concurrent with or after the filing of a notice of arbitration (e.g., Singapore International Arbitration Centre Rules 2016 rule 30, International Centre for Dispute Resolution Rules 2014 art. 6, Australian Centre for International Commercial Arbitration Rules 2016 art. 33).  Some institutions also provide for the expedited formation of a tribunal where exceptional urgency exists (e.g., LCIA Rules 2014 art. 9A) and accelerated procedures whereby the entire arbitration is concluded within six months (e.g., ICC Rules 2017 art. 30 – available for claims under USD 2 million).
Arbitration, for the above reasons, is an option worth considering for parties either considering or already engaged in litigation in circumstances where they are keen to resolve their dispute in a timely manner.
Ioannis Alexopoulos specialises in commercial litigation and international arbitration, including banking disputes, particularly those involving financial products, investment banking and derivatives, and also in commercial and business disputes with an emphasis on joint venture and shareholder disputes, shareholder protection, business break-ups and fraud. Ioannis' key industry sectors are financial services, energy/oil & gas, shipping/international trade, telecoms, IT and infrastructure projects. He often advises in circumstances where these sectors overlap.
Ryan Cable has a wide range of experience in dispute resolution, including domestic and international disputes acting for both government and private-sector clients. He is experienced in acting in commercial litigation and arbitration particularly concerning the mining and resources sectors. His practice includes contractual disputes, public international law and professional negligence.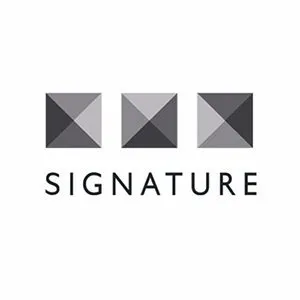 SignatureLitigation
@SignatureLitLLP
All news