Partner, Nicolas Brooke comments in relation to the possibility of a fall-out for Airbus' contractors in the wake of the record-breaking bribery settlement the company agreed last week, in Compliance Week.
Nicolas' comments were published in compliance Week, 12 February 2020, and can be found here.
"Following its record-breaking $4 billion fine and leniency deal with anti-corruption agencies in France, the United States, and the United Kingdom, airplane maker Airbus can now go about its business without the threat of a criminal conviction hanging over its head.
However, the same can't be said of any of Airbus's executives or other employees that might have been involved in the schemes to bribe contractors and government officials, which the UK's Serious Fraud Office (SFO) has said are still under investigation and are open to prosecution.
Nicolas Brooke, partner at law firm Signature Litigation's Paris office, also believes that despite being named, one should not automatically expect that any of the companies or individuals named will be prosecuted or found guilty.
"Even if the Airbus settlement creates an unhelpful record for other parties involved in the facts, they are not bound by the settlement and all conceivable factual and legal defenses remain available to them," says Brooke.
"The most obvious defense strategy will presumably consist of showing that any commissions paid were in exchange for genuine services, tracing the funds, and so on. For corporate defendants, showing that a proper compliance program was in place will clearly be a plus," he adds.
Brooke also points out that while individuals named in the SFO's statement of facts may well be brought to justice in the future, "past cases have shown that the prosecution of individuals has not always been a success after the conclusion of a DPA, even in significant matters." Many other lawyers have also raised the fact that the SFO has a "zero strike" record in sending anyone to jail after a DPA deal is done.
For example, says Brooke, no charges have been brought so far in the wake of the Rolls-Royce DPA in the U.K. from 2017, or the 2018 Société Générale bribery case in France over LIBOR-rate fixing and bribing Libyan officials. Meanwhile, the individuals prosecuted in connection with the Tesco accounting fraud case were acquitted in 2019—despite full cooperation by the company in helping the prosecution case.
The lack of success, says Brooke, "can be explained partly by the prosecutorial authorities' lack of resources, but also by the fact that far stronger procedural safeguards are available to suspects if they are brought to trial.""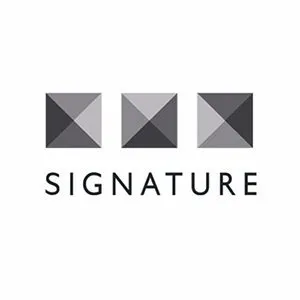 SignatureLitigation
@SignatureLitLLP
All news