As companies increasingly face product liability claims on a number of different grounds, partner Sylvie Gallage-Alwis discusses how product liability practices must evolve and diversify their expertise to tackle these claims.
Sylvie's article was published in Expert Guides, 21 August 2020, and can be found here.
The title of this article can be read in different manners. It can be perceived as bold, mysterious, obvious or aggressive. The truth is that the past decade has shown that the manufacturing and placing of products on the European Union market (and even worldwide in fact) can lead to claims filed by an increasing number of plaintiffs on an increasing number of legal grounds.
Multifaceted legal grounds
At first, product liability specialists dealt with claims filed by plaintiffs following an incident or accident caused by a product they purchased before a jurisdiction. Such a case implied working on technical evidence, with the potential assistance of experts, and demonstrating that the product design was compliant with regulations and standards, with the incident or accident being caused by misuse or an external factor. The legal risks associated with such claims could foreseeably be assessed whether or not the company considered that the product was defective. Indeed, in case of a defect, companies would generally settle pending claims and have corrective measures implemented for products already placed on the market, with most of the time, insurance coverage involved. Such cases could be "easily" managed or at least were not source of major concerns for the legal team.
This past decade has shown that even when a company handles a product issue in the right way, taking appropriate measures if need be, it will face litigation which will likely have an international reach and be mass litigation.
One of the biggest concerns currently lies with claims filed by plaintiffs or consumer associations which challenge the use of some ingredients or substances in the manufacturing process of products. One could believe that the fact that the use of such ingredients or substances is legal would be sufficient to withdraw such claims. Courts however have started to grant damages on the ground of the fear to develop a disease in the future or the mere exposure to a risk. Such compensation has already happened in the scope of employment claims with employees claiming that they are exposed to substances that could lead to cancer when manufacturing products. It has also occurred in medical device-related cases. Claims are now pending against manufacturers of standard consumer products, whether filed by employees or consumers. If successful, this will mean that manufacturers should stop using any ingredient or substance which is subject to a negative study so as to avoid any litigation risk. However, experience shows that even when some push for substitutes to some substances, it is not long before said substitutes are then criticised as well.
In such cases, safety is being challenged, even if the product is compliant. The future potential risks associated with the use of a compliant product are being discussed, as well as whether or not a compliant product can be deemed unsafe on a legal standpoint.
But manufacturers also face claims that do not challenge the safety of the products at all. For instance, manufacturers or distributors are now being successfully sued for breaching their duty to inform even if the information which would have been missing is not safety-related information that would have caused a risk of harming the user. In some countries, such as France, this lack of information is a criminal offense, i.e. deceit or misleading advertising. Fines, recalls and/or damages can be ordered against the company while the safety of the product is not even being discussed.
Another example is the recent trend to file claims against manufacturers on the ground that their products or their manufacturing process (and notably their choice in suppliers) would not be sustainable and would be at the origin of climate change. Legal grounds vary from, again, a breach of duty to inform, misleading advertising, or a breach of compliance with environmental law. Again, the safety and even the mere design of the product are not discussed.
One can finally refer to claims filed against manufacturers and distributors on the ground of alleged lack of compliance with environmental law or lack of sustainability of the products placed on the market. Safety is not at stake nor is design compliance. In such cases, the impact of the product on the environment is being discussed. This is the so-called climate change litigation. Such claims have first mainly targeted States, cities or municipalities as well as the oil and gas industry. They are now spreading against consumer products manufacturers and are filed on various grounds. Lack or misleading information is one of these grounds with plaintiffs analysing in detail all the declarations made by a company on its environmental pledge and asking it to justify the measures taken in this respect and their efficiency.
Multifaceted plaintiffs
While legal grounds to target companies are multiplying and can actually add up against one company, the type of plaintiffs can as well. Indeed, today, a manufacturer can face, in parallel (with claims b) to e) being possible even when the product does not present a safety risk):
Claim in damages by plaintiffs who faced an accident or incident, if any;
Claim in damages by plaintiffs who fear facing a similar accident or incident, or by plaintiffs who just fear to be exposed to a risk based on the design/composition of the product;
Claim by the regulators for deceit, misleading advertising or breach of duty to inform, irrespective of whether or not there is a compliance or safety issue linked to the product;
Claim by regulators, NGOs and/or plaintiffs on the ground that the product would have a negative impact on the environment;
Claim by competitors for unfair competition;
Claim by suppliers for undue termination of their contracts should the manufacturer decide to mitigate its risks in the scope of claims, such as the claims described in b) to d), by ending its business relationship with some of them.
Such claims can further be made through different legal mechanisms such as, depending on the jurisdiction, criminal complaints, civil individual claims (leading to mass litigation), class action, group litigation orders, etc., forcing companies and their lawyers to know what each of these proceedings imply.
What this means for law firms is that in order to have a credible and efficient product liability practice, you need your lawyers not only to master product liability and safety concepts and litigation but also to be experts in relevant areas of employment, environment, finance, criminal law and to know how to handle individual civil claims as well as collective redress mechanisms. Your team should also be able to handle claims with thousands of plaintiffs, before dozens of jurisdictions. Here, size is not the key aspect. Experience shows that a small size team, if properly organised, can handle much more than dozens of lawyers.
As a practice, you also need a proper pool of experts, technical and legal scholars, whom you know you can rely on to provide statements and reports that will help your case. On some topics, the number of these experts is very limited. You need to know them before a case is handed to you to make the difference.
In other words, diversity is key for an efficient product liability practice today. You need diversity in the legal background, in handling different types of proceedings, in the types of industries you have worked with, in experts in your portfolio, etc.
How best to achieve this but to start having a diverse team?
I am very proud of having a team composed of members with diverse family backgrounds, diverse nationalities, diverse education, as well as a gender, racial and religious diversity. This allows us to have a panel of different views and ideas which necessarily complete each other and to have everyone find his/her own role to play for a more effective assistance to the benefit of the client.
Do not underestimate, when thinking of whom is part of your team, the need to include everyone. I have gained so much by involving PAs, paralegals and even receptionists in the core of the claims we handle. You would be amazed how much people know about a product that you do not know.
When handling product liability claims, knowledge is key not just about the product, but also about the client, the NGOs who pay attention to your client, about who the regulators are, about the media coverage your client is subject to, etc. This is in addition to mastering Law and procedure. Having sharp lawyers' minds in your team is an advantage, having diverse minds working jointly at all levels of your firm, is what will make the difference.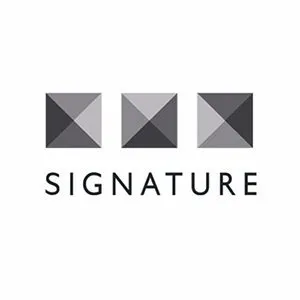 SignatureLitigation
@SignatureLitLLP
All news