There will soon be no hiding place for bloggers
Views differ widely as to the social utility of the medium of the blog, but it seems only a matter of time before the open door of anonymity will be seen as a vice without much stronger and reliable standards of press restraint—failing which another aspect of press activity may become capable of being reined in only by the few who can afford the burdens involved in legal recourse.
As HHJ Parkes recently noted in suitably measured judicial tone: "One of the less uplifting aspects of internet usage is that those who make unpleasant or offensive observations about others tend to lack the courage to speak out under their own names, but prefer instead to hide behind false noms de guerre, without disclosure of their true identities."
Patel V Unite
The judge's comments relate to a case in which a BA pilot, Manish Patel, had been trying to identify anonymous bloggers who had vilified him after he and other pilots had taken steps to replace striking cabin crew during the BA industrial action of 2010 (Patel v Unite [2012] EWHC 92 (QB), [2012] All ER (D) 155 (Jan)). The derogatory comments, which accused him of being unsafe to fly with, dishonest and involved in police corruption, had been posted on an internet forum for members of the British Airline Steward and Stewardesses Association (BASSA). The BASSA website was owned and operated by Unite, the union of which BASSA was its largest member (whose significance to Unite does not appear to have been lost on the judge).
Patel complained to Unite and sought its help to track down the bloggers. After some persuasion, Unite took the forum offline and issued a statement to the effect that many of the allegations had been unfounded. However, it dismissed Patel's requests for assistance in identifying the individuals who had posted the comments.
Patel wished to sue the individuals responsible for libel and harassment but, as he was unable to identify them, he sought a Norwich Pharmacal order. Mr Justice Lindblom granted the order, which required Unite to carry out a reasonable search to:
locate certain information relating to the identities of the 42 anonymous forum users;
confirm whether that information was in its control and if not, what had happened to it; and
provide details of users of the BASSA forum.
Impossible to Uncover Commenter
In response, Unite said that it could not provide all the required information as, when it had taken the forum offline, it had deleted it without retaining a backup copy. In addition, the union claimed that forum users often swapped names or took other steps to ensure their anonymity, making it technologically impossible to know who had posted which comment.
Patel obtained expert evidence from a computer forensics specialist, which indicated that it was theoretically possible to uncover or reconstruct hidden data. On the basis that Unite lacked the technical ability to comply with Lindblom J's order, the pilot sought an order giving a jointly appointed independent expert access to the forum database and the right to make an image of it and/or data on it (existing or deleted).
HH Richard Parkes QC, sitting as a High Court judge, dismissed Unite's objections that the order should not be granted because it would infringe rights of innocent forum users under the Data Protection Act 1988. He relied on The Rugby Football Union v Viagogo Ltd [2011] EWCA Civ 1585, [2011] All ER (D) 168 (Dec). There the Court of Appeal had held that, when deciding whether it would be proper to make a Norwich Pharmacal order which would entail the disclosure of personal data contrary to the Act, it would generally be proportionate to make an order revealing the identity of arguable wrongdoers. There could be no reasonable expectation of privacy in respect of data which revealed such arguable wrongs.
The judge referred to the fact that Unite's own conditions of business warned their members that there might be circumstances in which their personal data would be passed on to others. He regarded the requirement of disclosure of a limited amount of personal data as proportionate, because there was no other way in which arguable wrongdoing could be exposed.
However, to protect the rights of innocent members who had not posted the material complained of, the court ordered that the expert should give undertakings not to disclose any information except that which identified those responsible for the posts complained of, or which explained why they could not be identified.
The case is a salutary reminder to publishers of the need to preserve records, particularly since blogs constitute continuing publication thereby serving to stretch out the limitation period for claims. It is also an indication of the lengths to which the court will go to ensure that people who have been wronged can track down those responsible—to them, beware.
You can read the full article here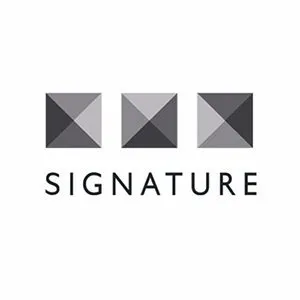 SignatureLitigation
@SignatureLitLLP
All news