Partner Sylvie Gallage-Alwis discusses the practical steps junior lawyers can take to improve their personal brand and career, in Legal Week.
Sylvie's article was published in Legal Week, 15 November 2019, and can be read here.
Many associates believe that it is only once you become a partner that you should or can have your own clients. This is a big mistake, especially in today's legal market, which praises lawyers who are entrepreneurs. If you want your partnership prospects to be a no-brainer for your firm, you need to have your own clients and a strong business plan to develop more. This can only be achieved if you regularly focus on developing your profile and create a credible track record of your own expertise. Make the time!
Start immediately
From day one, you need to start thinking about how to put your name out there. This can be done by posting news on social media, writing articles, volunteering for BD projects within your firm, sending news to your contacts and networking. The more business development you do, the higher the chances are that you build a credible track record. For instance, when I am asked to describe my experience in product liability and toxic tort, I can send prospective clients articles published every single year for the past 10 years, and evidence of speaking engagements at dozens of conferences even if I became partner this year. As a result, when I take part in a pitch and say that I know the topic, people believe me and allow me to compete with senior partners from other firms. That was true when I was an associate, even before becoming a senior associate.
Therefore, do not think that your view on a topic is worthless based on lack of experience. Your view will always be useful to someone and provide a different perspective. Trust yourself and keep in mind that:
•  clients increasingly look up names of associates: you do not want to have just three entries on the internet (your firm, your LinkedIn and your Bar association profiles)
•  you will not obtain speaking engagements without having a robust bibliography
•  partners will see you as understanding their own role and being partner material
•  being a good lawyer is not enough if no one knows about it
•  an increasing number of associates bring in substantial work before making partner
•  business development is the one and only thing that benefits you 100%
Think like a partner
When you start in a law firm, the only things that your firm knows about you is your resume, the potential behind your resume and sometimes your work as a trainee. Your firm is in "wait & see" mode, at all stages of your career. Therefore, do not feel that you are entitled to anything, whether a specific case, client or task. Think about sport. Everyone will tell you to do sport, but it will be up to you to do so. The same applies to getting your own clients. Partners will tell you to spend time developing your profile, but you are the only one who can and should do it.
What does this mean in practice? Don't be picky, accept all opportunities to learn, say yes to everything. It is a lot of work but it is worth it. When opportunities arise to pitch clients, you want to have things to say about yourself other than the usual sentences used by all firms to describe their lawyers. You do not want a CV mentioning that you are an expert in a field and no real work experience, and one single article published or none. Your war stories are what will make a difference. Don't count on your partners' war stories to develop your profile or you will always be in the shadow.
Find mentors
You first need to find a mentor in your firm. It does not necessarily have to be the senior partner or the head of the practice, especially at the beginning of your career. It can be a more senior associate. But you need to find someone who can teach you both how to handle clients and the politics of your firm. Knowing how your firm works, how decisions are made, what criteria will be looked at when deciding who should become partner or who should be on a case, is crucial. Do not assume anything about this point and do not trust appearances.
Accept also all the help you can get from outside the firm. A number of female GCs of companies that I work with and female senior partners of other firms are my mentors. They are the ones I turn to when my doubts cannot be lifted by someone within the firm. They are also the ones who today advise me on how to lead as a young female diverse partner. This can sound cliché but when your mentor at your firm does not resemble you (in gender, age and/or race), you also need mentors who have gone through the same types of challenges.
In conclusion, do not think that the title of partner is a miracle maker. If you do not prepare for partnership, you will struggle to become a partner and to be a successful partner afterwards. You will never be too young to develop your profile and have great ideas to do so. Go for it!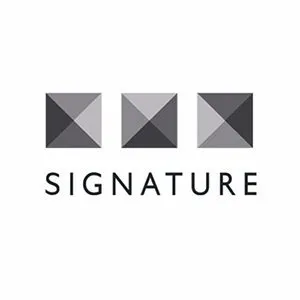 SignatureLitigation
@SignatureLitLLP
All news