Partner Sylvie Gallage-Alwis discusses the new claim filed by the European Commission against France regarding air pollution as well as the environmental issues tackled by the European authorities against Member States, irrespective of the Covid-19 pandemic, and explores how it complicates the usual management of States, in Open Access Government.
Sylvie's article was published in Open Access Government, 3 December 2020, and can be found here. Sylvie's article was also published in the January 2021 issue, and can be found here on page 286.
France, Belgium, the United Kingdom, Germany, Austria, Bulgaria, the Czech Republic, Denmark, Luxembourg, Greece, Spain, Hungary, Italy, Latvia, Portugal, Poland, Romania, Sweden, Slovakia, Slovenia – this is the list of the EU Member States which have been or are currently being warned or sued by the European Commission for breach of environment-related legislation – it is very long, with some States being sued for multiple types of pollution.
Statements by the European Commission these past years create no ambiguity on its wish to push the Member States to focus on environment-related issues. It is helped by the Court of Justice of the European Union in this respect. The latter makes it indeed clear that all excuses from governments, cities, municipalities will be dismissed. For instance, in its decision against France dated 24th October 2019, France argued that it did its best faced with the magnitude of structural transformations needed, the financial burden they represent, the increase in the number of vehicles in France linked to the increasing number of the population, the time needed to modernise the vehicle fleet, the fact that French people like moving by car and the sensitivity of public opinion when it comes to a tax increase. The Court applied strict liability, ruling that the objective finding of a breach by a Member State is sufficient and that whether the State was negligent or whether the breach is linked to technical or structural difficulties is irrelevant (Case C-636/18).
Action on air and other types of pollution
Air pollution is at the forefront of the Commission's action, based on the findings of the European Environment Agency (EEA). In its Air Quality in Europe 2020 report published on 23rd November 2020, the latter states that "Europe's most serious pollutants, in terms of harm to human health, are particulate matter (PM), NO2 and ground-level ozone (O3)…Air pollution also damages vegetation and ecosystems". As such, France is again the target of a claim filed by the Commission on 30th October 2020, and Italy was condemned on 10th November 2020 for "systematically and persistently" breaching PM10 levels (Case C-644/18). Spain was also warned in October 2020 to better implement relevant EU legislation.
But other types of pollution are tackled. For instance, just in October 2020, amongst others, Slovakia has been asked to improve air pollution arising out of industrial activity, Poland is targeted for pollution of its bathing water, France for the harmful effects of contamination of water intended for human consumption, Romania for its urban wastewater treatment.
This fight at EU level will, of course, impact the private sector as the Member States are asked to demonstrate that they are taking measures for pollution to decrease.
In a report published on 10th November 2020, the European Environment Agency stated that: "one of the most evident short-term effects of COVID-19 lockdowns has been the dramatic improvement in air quality, especially in some of the worlds' most polluted cities. Although air quality levels appear to be returning near pre-lockdown levels in many parts of the world as stricter lockdown measures are lifted, this period has revealed some of the benefits that could be achieved from a lasting and sustainable reduction in air pollution" (COVID-19 and Europe's environment: impact of a global pandemic, EEA, 10 November 2020).
Closing remarks
Many, therefore, claim that the reduction of transport (air, road, water) but also lower industry activity would be the solution to pollution issues. Several States have announced that they will enact laws reducing and banning some types of activities and products, in line with the European Green Deal. Companies need to get prepared for multiple legislative changes and should they want to fight such changes: document the environmental impact of their activities. No industry should be deemed out of scope. It is not just the obvious ones that will be impacted. For instance, even the financial sector is asked to take measures by notably demonstrating that they are investing in sustainable projects and dropping investment in polluting activities. The high-tech industry and online selling are subject to accusations as well, with some stating that online selling increases pollution through increased transport needs and servers.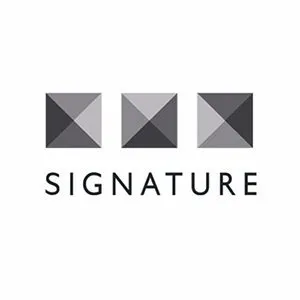 SignatureLitigation
@SignatureLitLLP
All news