Associate Daniel Hayward-Hughes examines a recent case where documents were deliberately withheld and highlights the need for parties to disclose all relevant, non-privileged documents when required.
A version of Daniel's article has been published in Solicitors Journal, 19 December 2016, and can be read here.
The Royal Bank of Scotland (RBS) and its solicitors, Dentons, have been accused of deliberately withholding documents from disclosure in a case related to RBS's global restructuring group (GRG).
A recent filing in Stuart Barrie Wall v The Royal Bank of Scotland plc alleges that RBS, with the connivance of Dentons, is in "serious and substantial breach of its disclosure duties" and that it "failed to disclose in these proceedings any or the majority of the high level documents which related to the purpose, structure, organisation and management of GRG".  The claimant, Mr Wall, made this allegation following the leak, in October 2016, of documents to BBC Newsnight and Buzzfeed fitting the above description.  This leak allowed Mr Wall to identify "core and obvious omissions from RBS disclosure", which appeared (according to Mr Wall) to be deliberately withheld.
A partner from Mr Wall's solicitors firm filed a witness statement supporting the allegation of deliberate non-disclosure, stating that RBS's disclosure failures are "far more serious than its failures during the PAG litigation".  In that case Mrs Justice Asplin criticised both RBS and Dentons for their "cavalier" attitude towards disclosure.
In the face of such disclosure concerns, what can a party do when it believes that the other side is improperly withholding document or is managing its disclosure exercise poorly?
In situations where a party knows that documents exist and are being held back, it can make an application to the court for specific disclosure.  Any application must be supported by evidence.
Where a party suspects that the disclosure exercise is being negligently or deliberately mishandled, it can make an application to court that the exercise be carried out again by an independent lawyer, as was the case in Vilca & 21 Others v Xstrata Limited & another [2016] EWHC 1824.  The court will not, however, make such an order lightly.  In Vilca, the court found that one erroneous (albeit significant) decision to withhold disclosure of a document did not justify the making of such an order.  On the facts, the requisite threshold of "strong grounds" to justify a re-review was not met.  The court was persuaded in particular by the fact that only a single error had occurred, the error was an honest one, and the law firm conducting the disclosure exercise (which was of reputable standing) had quickly corrected the error.
The case of Nolan Family Partnership v Walsh [2011] EWHC 535 provides some indication of what "strong grounds" are likely to be.  In that case, an unrepresented party completely failed to comply with its standard disclosure obligations and an order to re-review was made.
These cases highlight the need for parties to disclose all relevant, non-privileged documents when faced with an order for standard disclosure.  The consequences of failing to do so can be very serious indeed.  In extreme cases, parties can be required to re-do the exercise altogether.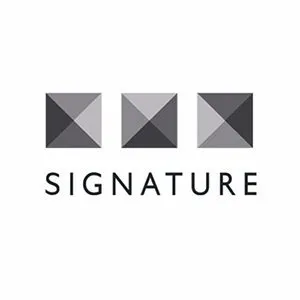 SignatureLitigation
@SignatureLitLLP
All news