Counsel Kate Gee and Associate Olivier Swain examine the recent judgment in Gupta and another v Halil-Shah and others [2022] and provide insight on interim remedies for asset recovery in Law360.
This article was originally published in Law360, on 18 March 2022, and can be found here. 
Interim reliefs: reminders of purpose and proportionality
In asset recovery work, clients and stakeholders often ask: is taking action worthwhile?  Are we closing the stable door after the horse has bolted?  Sophisticated fraudsters move quickly, and assets can be moved around the world at speed.  Interim remedies often help: the court has a range of tools at its disposal, which can be applied flexibly to suit the facts.
Obtaining a freezing injunction supported by ancillary disclosure orders is a common first step in asset recovery actions.  Together, those reliefs can help to identify the fraudster's assets and prevent their dissipation or concealment.  However, there are limits on what the English Courts will do to assist Claimants before they hear the proceedings in full.  Here, we examine recent guidance given by the Courts as to the scope of interim remedies, focussing on asset disclosure orders and the reliefs ancillary to those orders.
The Courts have reminded practitioners of the purpose and scope of disclosure given in support of freezing orders: the focus must be on giving effect to and policing the underlying freezing injunction, and not on the substantive proceedings.  Claimants are not entitled to seek to pre-empt substantive disclosure or factual witness evidence in the proceedings through their applications for interim relief.  Where a respondent's asset disclosure seems inadequate, incomplete, or inaccurate, an application for cross-examination or committal may be the appropriate next step, but only where the anticipated information goes to policing the freezing order.
In extreme cases it may also be appropriate to seek an order that a Defendant surrender his passport, so that he cannot leave the country (and thereby frustrate other reliefs, such as an order for cross-examination).
Reliefs should be sought with proportionality in mind.  An 'unless' order, which carries with it the extreme consequence of bringing the proceedings to an end, will not be made in relation to deficiencies of asset disclosure unless truly necessary to facilitate the proper administration of justice.
Gupta and another v Halil-Shah and others [2022] EWHC 318 (Ch)
In Gupta, the Claimants had obtained freezing orders against several defendants, supported in each case by ancillary disclosure orders.  The Claimants alleged breaches of those disclosure orders by the Second and Third Defendants and sought 'unless' orders on foot of those alleged breaches.  If obtained, the orders sought would have barred those Defendants from defending the claims unless they complied with their disclosure obligations.
The Court refused that application. It said that the appropriate relief to seek in these circumstances would usually be an order for cross-examination of the person in default, or committal of that person for contempt of court.  In reaching its conclusion, the Court gave an overview of the principles which apply to the use of interim orders.  The guidance on 'unless' orders will be useful to practitioners and clients alike:
The use of 'unless' orders must be proportionate: they "should only be deployed if the consequences can be justified" and must be "truly necessary in order to allow litigation to proceed efficiently and at proportionate cost".
'Unless' orders will be made only in extreme circumstances. An 'unless' order, with its draconian consequences, will be made only "if the court has no other option".  Claimants are encouraged to exhaust other remedies available to them first.
In the first instance, the appropriate remedies for alleged non-compliance with a disclosure order will usually be an application for cross-examination or committal of the defendant: if the Claimants "do not believe the defendants, they should either ask to cross-examine them or should pursue committal proceedings".
When seeking relief ancillary to freezing injunctions and disclosure orders, parties should keep in mind the purpose of that relief. Disclosure at this stage in proceedings is ordered to allow Claimants to police freezing injunctions, "not to get advance disclosure in the proceedings".
The Gupta judgment does not mean that an 'unless' order will never be the appropriate remedy against a delinquent Defendant, but it is presented as tool of a last resort.  Taking a purposive view, an application for cross-examination and/or committal will most likely be the appropriate way of obtaining the information required to police the terms of an interim order.
Stokoe Partnership Solicitors v (1) Patrick Grayson and (2) Grayson + Co Ltd
Cross-examination of a person who has provided information pursuant to Court order provides an opportunity for scrutiny of the information provided; it is another powerful tool in a litigator's toolkit.  The Court has discretion to order cross-examination of Defendants who have provided information pursuant to an ancillary disclosure order, and similar orders may be made against persons who have given disclosure pursuant to a Norwich Pharmacal order.  The Court of Appeal recently clarified the test which applies in those latter circumstances and emphasised the importance of proportionality and procedural fairness.
In Stokoe, Mr Grayson had been named in an affidavit sworn by a previous subject of a Norwich Pharmacal order.   The Claimant issued and served a Part 7 Claim against Mr Grayson on 16 July 2020, and on 17 July 2020 applied for Norwich Pharmacal relief against him.
The Claimant applied to cross-examine both Mr Grayson and the preceding deponent, on the basis that information provided in their respective affidavits was inconsistent.  The High Court rejected that application. The judge's first and principal reason for refusal was that "cross-examination on the affidavit would pre-empt cross-examination at trial", and that it cannot be just and convenient to order cross-examination on an affidavit sworn by a person who is also party to substantive proceedings concerning overlapping issues.
On appeal, the application to cross-examine was pursued against Mr Grayson only.  The Court of Appeal considered the important question of the circumstances in which a Defendant to a claim can be cross-examined prior to trial.  It was common ground that the Court may order cross-examination of a person who has given evidence at a hearing other than trial whenever it is "just and convenient".  The Court expressed doubt as to whether that was the appropriate test, but – on the assumption that it was – noted that its discretion should be exercised in accordance with established principles.
English law generally does not permit depositions of an opposing party, except at trial where that party has chosen to give evidence.  One exception to that rule is the jurisdiction to order cross-examination on an affidavit sworn in response to an order for disclosure ancillary to a freezing injunction.  In those circumstances, the Court is not assisting the Claimant to establish its substantive case against the Defendant; rather, as noted in Gupta, the purpose of the disclosure is to enable a Claimant to police the freezing order, and thereby prevent dissipation of assets.  Cross-examination will only be ordered where it is likely to further the purpose of the freezing injunction, and it must be proportionate; it will not usually be ordered unless there are significant deficiencies in the existing disclosure and – we anticipate – once other potential reliefs have been explored and/or exhausted.  Again, the Court's emphasis is on proportionality and fairness.
The Court of Appeal refused the appeal in relation to Mr Grayson.  The judgment confirms that an order for cross-examination of a person swearing evidence pursuant to a Norwich Pharmacal order is particularly unlikely to be made in circumstances where that person will likely also be cross-examined at trial as a party to substantive proceedings involving overlapping issues.  Where a deponent would in effect be compelled to submit to cross-examination on subjects relevant to the proceedings ahead of trial (in which he would otherwise be free to choose whether to give evidence), that is unlikely to be considered just and convenient.
Lakatamia Shipping Company Ltd and others v Su and others [2021] EWCA Civ 1187
An order for cross-examination of a party might be frustrated if the relevant person is not present in the jurisdiction.   Claimants can mitigate the risk of a respondent leaving the jurisdiction by seeking an order preventing the person from doing so and to deliver up his or her passport and/or travel documents. The Court of Appeal has recently considered the Court's jurisdiction to make orders of this nature.  It has that jurisdiction under s.37(1) of the Senior Courts Act, but it is not unlimited in its scope.  The duration of the passport order should be "of very limited duration given the interference with the liberty of the subject which is involved" and in any event "no longer than is necessary to achieve the purpose for which it was granted".
The Court of Appeal noted that "[m]ost passport orders are granted […] to enable effective disclosure to be given".  In those circumstances, the Court will need to balance the need for obtaining effective disclosure against the effects of interfering with a person's liberty.  The duration of the order will vary; the Court noted that in commercial cases, the disclosure requirements may be complex and voluminous, which might argue for a longer duration.  The longer the duration of the order, the greater the onus on the Claimant to justify its continuation; on the other hand, the Court is "also entitled to protect its own process and to take a realistic view about the conduct and evidence of parties such as Mr Su" (whose conduct was unusually obstructive).  But the Claimant's focus must always be on the appropriate purpose, here for obtaining disclosure: a passport order cannot be used to enforce a judgment.
In Lakatamia, the passport order lasted more than three years, but the circumstances were exceptional.  The Defendant had "steadfastly refused to comply with the orders for disclosure and […] deliberately concealed information about his assets" and was imprisoned for contempt of Court.  Claimants will rarely have such strong arguments for continuing a passport order: often, gaps in disclosure are more limited, and Defendants usually will make some attempt to comply with disclosure orders.
As in Gupta, the Court's guidance in Lakatamia emphasised that when the Court is asked to exercise its judicial discretion, it will take account of all the relevant circumstances in deciding whether an order is justified, focussing on the narrow purposes of reliefs granted on an interim basis.
What do these decisions mean for litigators?
Taken together, these cases emphasise the need for a purposive approach when determining which applications to make at the early stages of asset enforcement.  While the English Courts are willing to freeze or restrict the use of a Defendant's assets in the pre-action or early stages of proceedings, and judges will take a dim view of parties who do not comply fully with ancillary disclosure orders in support of that action, the Courts will not allow Claimants to obtain a collateral advantage in the substantive proceedings through the interim relief mechanisms.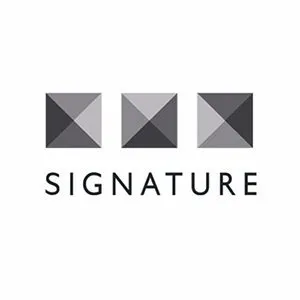 SignatureLitigation
@SignatureLitLLP
All news