Counsel Kate Gee discusses developments to the litigation funding and disputes market and whether further regulation will deter the growing use of third party funding in commercial disputes, in Edward Fennell's Legal Diary.
Kate's article was published in Edward Fennell's Legal Diary on 4 February 2022, and can be found here.
The third party funding market continues to grow and become more sophisticated to meet parties' requirements. Globally, the sector now has a market value of over US $13 billion. However, such remarkable growth rarely comes without attention from the regulators.
At present in England & Wales, the third party funder market is dominated by members of the Association of Litigation Funders (ALF), which is the independent body charged by the Ministry of Justice with delivering self-regulation of litigation funding in this jurisdiction. At present, this consists of ALF, the Code of Conduct for Litigation Funders, its supervision by the ALF and, as funded matters come before the courts, judicial consideration. However, what might developments in Europe mean for third party funding regulation here?
In June 2021, the European Parliament's Committee on Legal Affairs issued its draft report on litigation funding, and described it as a "rapidly expanding commercial practice in the Union, which has a significant impact on justice systems as well as on European citizens". The draft report recommends that, "to ensure that justice systems prioritise redress for victims of injustice … a regulatory regime addressing key issues relevant to litigation funding, including transparency, fairness, and proportionality, is necessary".
A study on responsible private funding of litigation by the European Added Value Unit accompanied the draft report. This noted that litigation funding offers "benefits if the associated risks are mitigated. In particular, it may represent a tool to support private citizens and businesses in accessing justice and constitute a mechanism for transferring the risk of the uncertain outcome of the dispute to the litigation funder. At the same time, it may pose risks and entail conflicts of interests. If not properly regulated, it could lead to excessive economic costs and to the multiplication of opportunity claims".
While the EU's Consumer Redress Directive already sets out certain safeguards as regards litigation funding, these are limited to representative actions for consumers. The draft report proposes wider regulation, addressing (inter alia) transparency, fairness and proportionality. One recommendation is for "the establishment of a system of authorisation for litigation funders, permitting the introduction of corporate governance requirements and supervisory powers to protect claimants".
All in all, any regulatory developments of this nature seem unlikely to dampen the appetite for securing litigation funding on a suitable case. The leading funders already operate to very high ethical and commercial standards, and increased regulation and transparency – when combined with supportive legal precedents – is likely to generate more market confidence. At the same time, the products and funding on offer will continue to grow with innovation being driven by increasing sophistication of funders and greater knowledge of the market by both law firms and their clients.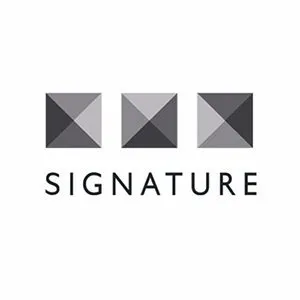 SignatureLitigation
@SignatureLitLLP
All news