Counsel Kate Gee discusses the Competition and Markets Authority's investigation into statements made by fashion retailers Asos, Boohoo and Asda's George regarding the sustainability of their products, in Law360.
Kate's article was published on 7 September 2022 in Law360, and can be found here.
Concerned about greenwashing, the UK's Competition and Markets Authority (CMA) recently launched an investigation into three major fashion retailers: ASOS, Boohoo and Asda's George.
Announcing the investigation, Sarah Cardell, the CMA's interim Chief Executive, said, "People who want to 'buy green' should be able to do so confident that they aren't being misled. Eco-friendly and sustainable products can play a role in tackling climate change, but only if they are genuine."
The CMA will now scrutinise green claims from this large fashion trio to see if they stack up. Should their eco claims prove to be misleading, the CMA promises to take appropriate enforcement action, warning that all fashion companies should take note and look at their own practices to make sure they are in line with the law.
To counter negative reports about its carbon footprint, the fashion industry has actively promoted environmentally responsible business models and product lines that reflect consumer demand for sustainable fashion. The CMA will now gather evidence, scrutinising each company's processes and statements to ensure that consumers are not being misled about their green credentials.
Scale of the problem
Yet greenwashing goes far beyond fashion. The CMA's initiative should serve as a warning to businesses in every sector: they should take great care when making environmental claims about their products and services, ensuring they are accurate and not overstated or misleading. Up to 40% of those claims are potentially misleading, according to a recent international review– directly putting those companies and their directors at risk.
British businesses should therefore carefully monitor their environmental statements so that they stand up to consumer and regulator scrutiny. The CMA's microsite, the Green Claims Code (Code) , helps companies do just that by providing advice and tools on how to ensure that environmental claims are fully compliant, sufficiently clear and not misleading. The site outlines that green claims must:
Be truthful and accurate: Businesses must live up to the claims they make about their products, services, brands and activities
Be clear and unambiguous: The meaning that a consumer is likely to take from a product's messaging and the credentials of that product should match
Not omit or hide important information: Claims must not prevent someone from making an informed choice because of the information they leave out
Only make fair and meaningful comparisons: Any products compared should meet the same needs or be intended for the same purpose
Consider the full life cycle of the product: When making claims, businesses must consider the total impact of a product or service. Claims can be misleading where they don't reflect the overall impact or where they focus on one aspect of it but not another
Be substantiated: Businesses should be able to back up their claims with robust, credible and up to date evidence
Underpinning the Code, the Consumer Protection from Unfair Trading Regulations 2008 prohibit unfair commercial practices, misleading actions and omissions . The CMA also publishes in-depth guidance to identify factors that may be relevant when considering whether environmental claims are misleading .
In essence, environmental claims are those that suggest that a product, service, process, brand or business is better for the environment, creating the impression that it has a positive – or neutral – environmental impact. Such a claim may also suggest that it is less damaging to the environment than a previous version of the product or service, or as compared to a competitors' products or services.
Notably, the guidance states that environmental claims can be "explicit or implicit" and may include names, images and descriptions. Relevant factors can include the "colours, pictures and logos used" and "the overall presentation." In the fashion sector, this is likely to include the names and descriptions of product lines aimed at consumers who want to make sustainable purchases.
When reviewing their environmental statements, businesses must ensure that the content is accurate and compliant with the Code. To achieve this, businesses must seek input from those who have detailed technical knowledge of the product or service, including in-depth understanding (for example) of what happens throughout the supply chain and over the product's full life cycle – from the extraction of raw materials to disposal or recycling. Without a robust approach to this analysis, companies will risk forming a conclusion based on incomplete facts and circumstances.
Growing public pressure to combat greenwashing has encouraged governments and regulators to introduce more stringent regulation and stronger enforcement tools.
Why focus on fast fashion first?
Revelations about the environmental impact of fast fashion has also fuelled the CMA's current regulatory drive. The United Nations Environment Programme estimates that fast fashion accounts for 10% of global CO2 output and a fifth of global plastic production . Following media reports about the sector's pollution and water use, retailers responded by marketing what were claimed to be more sustainable clothing ranges or products. Whether these marketing initiatives were supported by internal practices remains to be seen.
The CMA's investigation into Asos' 'Responsible edit', Boohoo's 'Ready for the Future' range, and Asda's 'George for Good' will examine whether their statements and language are too broad or vague, or might create the impression that they are more environmentally sustainable than they are in reality.
It will also consider whether the criteria used to determine which products are included in their collections may be lower than customers might reasonably expect from their descriptions and presentation, and whether any items have been included that do not meet the criteria.
The investigation is still in its initial stage, and the CMA makes clear that "it should not be assumed that any business under investigation has broken consumer protection law" . Nevertheless, it acts as a stark reminder for companies which adopt an environmental angle in their marketing: ensure that any environmental claims are accurate, and transparent, and that they can be well-evidenced.
What should businesses do now?
When the Code was launched last year, the CMA flagged the most likely sectors of interest: textiles and fashion, travel and transport, and fast-moving consumer goods (food and beverages, beauty products and cleaning products) . However, it also noted that any sector where the CMA finds significant concerns could become a priority.
Accordingly, any UK business making environmental claims needs to examine its business practices, and their compliance with the Code. Do they provide sufficient and accurate information? Are green credentials being presented fairly, or are they incomplete, overstated or opaque? Are customers potentially being misled by the advertising or the name and descriptions of product lines? Going forward, they must implement robust processes to ensure that statements about environmental responsibility or sustainability are fully compliant – and entirely accurate.
It is far too early to tell whether these companies have overstated their green credentials, but what this announcement does confirm is that the CMA is willing to take a robust enforcement approach – involving the courts where necessary. Given the fashion industry's global impact, it is reasonable to anticipate that this will be just the start of a series of comparable investigations. Companies concerned about the scope or extent of their environmental claims should consider taking legal advice as to compliance with the relevant guidance, so that relevant adjustments can be made where necessary and/or they can be suitably confident in the robustness of their position.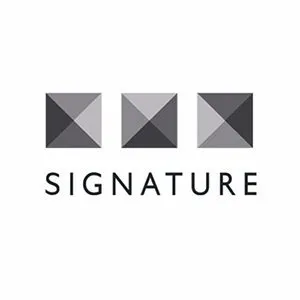 SignatureLitigation
@SignatureLitLLP
Partner Tom Snelling and Senior Associate Tadhg O'Leary examine the recent ruling in Jinxin Inc v Aser Media Pte Ltd and others, which re-affirms the Commercial Court's position that decisions of foreign courts are inadmissible as evidence: bit.ly/3Cvgtpm #Fraud pic.twitter.com/OprUehxseF
All news