Counsel Kate Gee discusses whether the UK legal system needs to bridge the gap between emerging technologies to retain its position as a leading centre of litigation, in Global Risk Regulator.
Kate's article was published in Global Risk Regulator on 2 February 2022, and can be found here.
Technology is constantly keeping the legal system on its toes. Whether it be adapting the court's tools to new and emerging assets classes (like cryptocurrencies, Non-Fungible Tokens (NFTs) and other digital assets) or employing new technology in established legal processes (for example, deploying Artificial intelligence (AI) in large scale disclosure exercises), technological advancement is something lawyers deal with day in, day out.
Professor Richard Susskind recently called for the establishment of a National Institute for Legal Innovation: to co-ordinate and intensify the UK's investment in lawtech and innovation. In addition to promoting greater use of English law in international contracts to global companies as a way to govern technological innovations such as blockchain, its remit would also extend to identifying gaps in the law caused by technological advancements, such as crypto and AI.
As a longstanding technology advisor to the Lord Chief Justice and a director of the think-tank LegalUK, Susskind believes that an independent body, comparable to the Alan Turing Institute, which pioneers research into AI, would highlight areas of law that have failed to keep up with innovation. In a recent interview with the FT, he noted: "The business world will be changed by technology, and a challenge will be providing a platform for the supporting law for these new technologies."
Last November, the Master of the Rolls, Sir Geoffrey Vos named Susskind as chair of a new group that is tasked with drawing a road map for the civil justice system through the 2020s. Beyond monitoring emerging technological developments, its main tasks include fostering a long-term view of the impact of technology on the administration of justice, with emphasis on increasing access to justice and securing the position of the legal system of England and Wales as a global leader.
His recent proposal for a national institute is both timely and welcome. Beyond adding a significant boost to the UK Innovation Strategy (Leading the future by creating it), which was published by the government last July, it could help to cement the country's position as a global leader in new technologies. In legal terms, the move will also help to maintain the position of England and Wales as a favourable choice of governing law and jurisdiction in international business transactions, and underpin London's preeminent position as a global litigation hub.
What does this mean for disputes?
These matters are also central to the creation of a national institute, as envisaged by Susskind, given the competitive nature of international dispute resolution centres. For example, Singapore's investment in, and use of, technology over the past decade has certainly paid off. Last year, for the first time ever according to the well-regarded annual survey published by Queen Mary University of London, Singapore tied for first place with London as the top seat for arbitration internationally. Based on 1,218 questionnaire responses, the innovative use of technology was one of the key criteria for the survey's ranking.
International dispute resolution lawyers harbour concerns that the UK's legal sector could lose out to rival centres such as Singapore and Dubai, particularly if its legislation fails to keep up with the pace of technological growth. While courts are already taking an innovative approach to use of the tools already at their disposal, integrating technology within existing legal frameworks will help to solidify the UK's position as a global leader for disputes.
It will also help to identify areas of English law that are no longer fit for purpose as technology – including AI, blockchain and NFTs – continue to advance. Ultimately, laws created in an analogue world are likely to need to be updated or replaced by a raft of legislation that reflects the needs of the digital era in which businesses now operate – for example, to update intellectual property, tax and data protection laws that apply to information stored on the blockchain.
At present, many areas of legal uncertainty exist with respect to AI and digital assets. In AI technology, there is uncertainty around liability for damage, and whether current anti-discrimination laws are sufficient in order to deal with the bias that sometimes arises from algorithmic decision-making. Nevertheless, the English courts have been – and we hope will continue to be – proactive and forward-thinking in their approach to these developing areas, in particular in disputes involving tech/crypto issues.
Even so, taking a global perspective, disputes involving technologies with contradictory outcomes have become increasingly commonplace. Last September, the Court of Appeal ruled that an AI system called Dabus could not be classed as an inventor on a UK patent application because it was not a person under English law. However, courts in other jurisdictions, including Australia's Federal Court, have issued rulings that directly contradict this finding.
What next for English law?
However creative and flexible English judges may be in using the existing law to reach their decisions, it is self-evident that fresh legislation and regulation is needed in a number of areas. Taking crypto assets as an example: regulators, politicians and even the Bank of England have been outspoken in recent months about the need for specific new laws and regulations to be passed, including in relation to the promotion of these types of products and investments to the general public.
As a catalyst for the process of strategic reform, the potential establishment of a National Institute for Legal Innovation provides a great opportunity. By taking a long-term, co-ordinated and strategic view of the impact of technology on the administration of justice, it will have far-reaching implications, both for the future operation of the UK legal system and its competitive place in the world.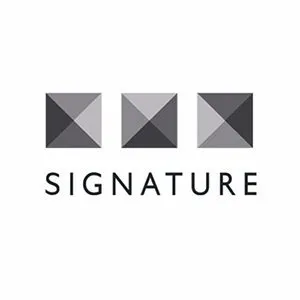 SignatureLitigation
@SignatureLitLLP
All news