Counsel Kate Gee explores the steps the UK legal system is taking to keep up with technological advancements and whether the creation of a new institute of legal innovation will help the UK retain its position as a global centre of litigation, in The Fintech Times and UK Economy News.
Kate's article was published on 4 February 2022 in The Fintech Times, here, and UK Economy News on 7 February 2022, here.
The law and technology have been developing at increasingly different speeds for more than a decade. As a technology advisor to the Lord Chief Justice, Professor Richard Susskind has long argued that the gap needs to be bridged. It therefore made sense that last November, the Master of the Rolls, Sir Geoffrey Vos, appointed Susskind as chair of a new group with the task of drawing a road map for the civil justice system through the rest of this decade.
In addition to monitoring emerging and anticipated technological developments, the group's main objectives include taking and encouraging a long-term view of the impact of technology on the administration of justice, with a particular emphasis on increasing access to justice and maintaining England and Wales as a pre-eminent global leader for dispute resolution.
In January this year, Susskind went further by calling for the establishment of a National Institute for Legal Innovation. Its task would be to co-ordinate and intensify the UK's investment in lawtech and innovation. Beyond promoting greater use of English law in international contracts to global companies as a way to govern technological innovations such as blockchain, its remit would also extend to identifying gaps in the law caused by technological advancements, such as Artificial Intelligence (AI).
Susskind argues that an independent body should be established comparable to the Alan Turing Institute. Its purpose would be to pioneer research into AI and identify areas of law that may have failed to keep pace with innovation. He recently explained to the FT: "The business world will be changed by technology, and a challenge will be providing a platform for the supporting law for these new technologies."
Taking a strategic approach to the interplay between technological advancement and the legal system in the UK has never been more important. As matters stand, there is a risk that the UK's legal sector might lose out to rival centres such as Singapore and Dubai, particularly if passing new legislation fails to keep up with technological advancement (whether in terms of speed or substance). Singapore, in particular, has been gaining ground over the past decade through its investment in, and deployment of, technology. According to the most recent annual survey published by Queen Mary University of London, Singapore tied with London as the top seat for arbitration in the world – the first time it has achieved such a ranking. Innovative use of technology was identified as one of the key criteria for the ranking. While courts in this jurisdiction are already taking an innovative approach to use of the tools already at their disposal, further integration of technology within existing legal frameworks will help to protect the UK's position as a global leader for disputes – and the creation of a national institute, as envisaged by Susskind, would supplement the UK's armoury in the competitive battle between international dispute resolution centres.
Susskind's timely proposal for a national institute is certainly welcome, potentially delivering a significant boost to the UK Innovation Strategy (Leading the future by creating it), which was published by the government last July. It would also help to cement the country's position as a global leader in new technologies – in turn, benefiting the legal sector more widely. In legal terms, the move would also likely deliver much-needed clarity on certain legal issues arising out of technological developments (including, crucially, concerning the English court's jurisdiction to hear disputes associated with such technologies).
As technology – including AI, blockchain and non-fungible tokens (NFTs) – continue to advance, the national institute would also help to identify areas of the law that are no longer fit for purpose. A range of analogue laws need to be replaced by digital legislation that accommodates the needs of the advancing business world – for example, in intellectual property, tax and data protection laws relating to information stored on the blockchain, for example.
The ever-wider application of AI and the proliferation of digital assets is creating more areas of legal uncertainty. In relation to AI technology, for example, there is uncertainty about liability for damage, and about the adequacy of anti-discrimination laws in dealing with the bias that can arise from algorithmic decision-making.
Despite the challenges, English courts have been – and it must be hoped will continue to be – innovative in their approach to these developing areas – including in relation to disputes involving tech and digital assets (like cryptocurrency and NFTs) and as to questions of jurisdiction.
As disputes involving new technologies increase in volume, and in the absence of specific legislation, there is an increased risk of contradictory rulings. For example, last autumn, the Court of Appeal ruled that an AI system called Dabus could not be classed as an inventor on a UK patent application because it was not a person under English law. However, rulings on the same issue from courts in several other jurisdictions, including Australia's Federal Court, have contradicted this finding.
Notwithstanding the creativity and flexibility of English judges in using existing laws to reach their decisions, it is now clear that fresh legislation will be required in a number of areas. On the subject of crypto assets, for example, regulators, politicians and even the Bank of England have been outspoken on the need for specific new laws and regulations to be drafted and implemented.
The potential establishment of a National Institute for Legal Innovation will hopefully act as a catalyst for strategic reform. By taking a long-term, co-ordinated and strategic view of the impact of technology on the administration of justice, it will have far-reaching implications, both for the future operation of the UK justice system and for maintaining its competitive place in the world.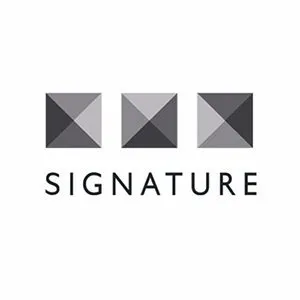 SignatureLitigation
@SignatureLitLLP
All news