Counsel Neil Newing comments in relation to the UK Supreme Court's ruling that today dismissed the appeal in Halliburton Company v Chubb Bermuda Insurance Ltd.
Neil's comments were published in the following media outlets:
27 November 2020 – Global Arbitration Review
27 November 2020 – Edward Fennell's Legal Diary
27 November 2020 – Bermuda Re/insurance
27 November 2020 – Intelligent Insurer
30 November 2020 – Insurance Business UK
30 November 2020 – Litigation Futures

Neil was also interviewed by Insurance Post, 1 December 2020, here.
The Supreme Court's judgment can be found here, and further information on the case can be found here.
"For many in the global international arbitration community, the previous decisions in this case were perceived as being made to protect those members of the English Bar who have made a living from accepting the type of repeat appointments at issue in this case, in niche areas such as shipping and insurance. The Supreme Court's decision is, unfortunately, unlikely to change that perception.
While the Supreme Court has importantly confirmed the arbitrator's duty of disclosure, nonetheless in dismissing the appeal and thereby permitting the continue practice of multiple/repeat appointments, it has departed from the position that one would encounter before leading arbitral institutions (such as the International Chamber of Commerce, and the London Court of International Arbitration) and which international users of arbitration may expect to find in a modern arbitration jurisdiction. While this may be a relief to some members of the English Bar, it may adversely affect the confidence of the global community in England and Wales as a seat for arbitration.
With the use of arbitration on the rise, particularly in the light of challenges that may be faced in enforcing court judgments abroad following Brexit, it is disappointing that the Supreme Court has not taken this opportunity to bring the English courts into line with international best practice and cement England and Wales' position as one of the foremost jurisdictions for arbitration."
——
Neil is an international arbitration lawyer and commercial litigator with particular experience in managing high value cross-border disputes, many of which involve multiple parties and multiple jurisdictions. His practice has a particular focus on the energy sector and oil and gas disputes.
Neil has extensive experience in international commercial arbitration, including LCIA, ICC, CIETAC, SIAC, SCC, UNCITRAL, and ad hoc arbitration proceedings under the Arbitration Act 1996, as well as ancillary or enforcement proceedings before the English Courts, claims under investment treaties and cases concerning State entities and state immunity. Neil represents clients across all sectors, but has particular expertise in the energy sector and oil and gas disputes.
Neil is regarded as a 'Recommended Lawyer' in The Legal 500 UK 2021 for International Arbitration, and is recognised as "an outstandingly clever counsel who will go very far". Neil is also described as being "an exceptionally talented lawyer, a strategic thinker and a pleasure to work with. The depth and breadth of his experience in international commercial arbitrations is a huge asset to the firm". He is co-author of "International Arbitration: A Practical Guide", a leading international arbitration textbook published by Globe Law and Business. Neil is a Member of the Chartered Institute of Arbitrators, the ICC and the LCIA.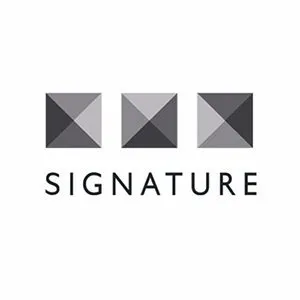 SignatureLitigation
@SignatureLitLLP
All news