Partner Hermès Marangos examines in The Times the recent UK Supreme Court ruling on business interruption insurance and its impacts in relation to businesses and the wider insurance industry as a result of the COVID-19 pandemic.
A version of Hermès' article below was published in The Times, 28 January 2021, and can be found here.
As expected, following enlightened decisions from our highest court, criticisms disguised as praise are coming in thick and fast.
Once more, the Supreme Court has reminded us we should not confuse the wood for the trees when interpreting insurance obligations.
Although the Court differentiated between different clauses, this is a very positive ruling for businesses looking to recover from their insurers. It also has wider implications, dealing head on with seemingly problematic issues of causation in some insurance covers, and the right way to calculate business interruption losses following catastrophic events.
Importantly, the Court rejected arguments essentially made because of the size of the catastrophe. Pandemics by their very nature can be disastrous for the insurance industry's profitability, and when looking back at infectious diseases covers, underwriters may wish not to have underwritten them at all. Similar reactions and denial of covers by the market followed major terrorism, or more recently, mass cyber, losses.
Therefore, the Court accepted that where there is, in essence, infectious diseases cover, this is not defeated by the size of the pandemic and other competing causes of the losses. Simply, the relevant cause was seen to be COVID-19.
Previous cases, which used extraneous factors to the peril covered at an insured location to delimit businesses recoveries, were also considered afresh by the Court. Specifically, the Court found that Orient Express v Generali was wrongly decided and overturned it (notably two of their Lordships were involved in that decision). Orient Express v Generali had held that a hotel owner, whose hotel was damaged by hurricanes, could not recover for business interruption losses; even if the specific hotel had not been damaged, it would have suffered the same business interruption loss because of the hurricane's devastation to the previously attractive surrounding area. Ironically, a decision that did not consider insurance market practice, which itself looks to the relevant "real" cause, as opposed to any rigid technical rule on causation.
In jurisprudential terms, the decision is also remarkable, bringing together civil and common law concepts on the fundamental purpose of specific insurance, avoiding any interpretation of the clauses that defeats the essence of the cover.
As with previous attempts by insurers to extricate themselves from the effects of accumulation losses, all the way to the highest courts, there is no sympathy for the industry.
Insurers cover catastrophes, so they cannot expect support from the courts to defeat the covers, simply because they wished (subsequent to a huge loss) such losses to be a societal risk for the State to handle. That, by definition, is a future discussion between the industry and the State.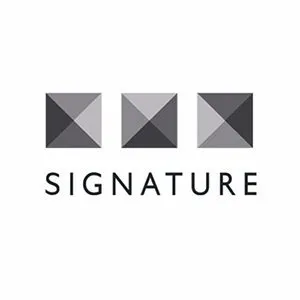 SignatureLitigation
@SignatureLitLLP
All news