Partner Elliott Phillips and Associate Paul Grant discuss the Supreme Court of Gibraltar granting an order to freeze the digital assets of collapsed cryptocurrency trader Globix as administrators attempt to recover $42M of missing funds.
Administrators are attempting to recover approximately $42M worth of digital assets after Miracle World, operating as Globix, went into liquidation in April 2023. The company operated a crypto exchange with thousands of wallets, hosted by a separate company in Ukraine, which are now inaccessible to disgruntled investors.
In search of the missing assets, liquidators of Globix secured a court order in the Supreme Court of Gibraltar to freeze digital assets and compel Globix to provide customer information. Injunctions and disclosure orders have been issued against the exchange and its operators, Damian Carreras and Pavel Sidirov, who have been ordered to hand over all information and documents related to the company and its assets. These individuals are not believed to be in Gibraltar.
A 'first' for Gibraltar
The court injunction ordered various crypto exchanges like Crypto.com, Kraken, and Bitstamp to provide the identities of customers whose crypto wallets have been associated with Globix.
Notwithstanding that Globix was not licensed by the Gibraltar Financial Services Commission, liquidators argued that the assets – in the form of several different cryptocurrencies – were being controlled within Gibraltar, and that it was, therefore, an appropriate jurisdiction in which to open the matter, in the absence of insolvency proceedings anywhere else. This matter is believed to be the first injunction of its kind in Gibraltar.
Globix was trying to make its mark in the crypto investing space by facilitating investors to choose automated trading strategies for selecting tokens with attractive values. But it was caught in the storm of the harsh crypto winter of 2022 when the crypto market effectively crashed, triggered by a sudden and extended fall in the prices of cryptocurrencies. The estimated loss of more than US$2 trillion worth of market value during that turbulent time reflected a period of uncertainty for the DLT industry.
Concern in Gibraltar as to reputation damage
Public perception of the risks associated with trading in the virtual asset markets have been highlighted over this past year, as several major exchanges including Celsius, Voyager Digital and, most recently, FTX have collapsed. In the US, billions of dollars in value of crypto assets have been lost by customers locked out of their accounts or unable to withdraw funds. Some have attributed this to the poor regulation of the industry by US regulators.
The mistakes of the past have undoubtedly damaged the public opinion of the crypto industry. The headlines caused by Globix's decline may not assist in stemming that particular tide. Indeed, there is now concern, in some quarters, that this latest asset injunction could undermine Gibraltar's ambition of becoming a world-leading jurisdiction that properly monitors the business of digital assets.
The road has been long and arduous for the Rock. Following a four-year consultation period, Gibraltar successfully passed crypto regulations in 2018, making it the first jurisdiction in the world to write rules for the volatile market. Even at the height of the initial coin offering boom in 2018, Gibraltar brought companies offering tokens within the ambit of its Proceeds of Crime and AML regime and the sensibleness of this decision was hailed at the time by many technologists and economists. Tempting as it may have been to ride the wave, the Rock opted instead to persist with its belt and braces approach as it continued striving to establish itself as a blue chip jurisdiction in the crypto space.
According to the Government of Gibraltar, this case emphasises the need to license and supervise crypto firms, to ensure that they are regulated in the way that Globix was not, to provide sound consumer protection. Gibraltar has long been driven to provide a buoyant, yet secure environment for crypto businesses wishing to set up shop in Gibraltar, predicated first and foremost upon regulatory certainty. The onus, it says, remains on facilitating fewer, but higher calibre crypto firms.
Where do things go from here?
On 26 May, the Court ordered a freeze on wallets related to Globix on several platforms, including one of the largest cryptocurrency exchanges, Binance. Damien Carreras, the sole shareholder and director of Globix, has so far not complied with the Supreme Court's order for him to give evidence. The possibility of him giving evidence remotely is being explored. The investigation is expected to intensify as it progresses.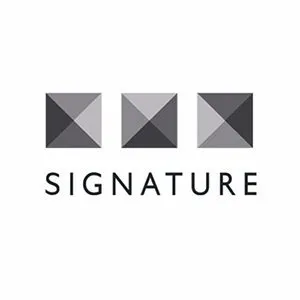 SignatureLitigation
@SignatureLitLLP
All news