Partner Daniel Spendlove recently participated in a roundtable discussion on the recoverability of third-party funding costs in arbitration hosted by Exton Advisors.
The roundtable explored the circumstances in which a successfully funded claimant is permitted to recover the funder's "success fee" from its opponent in arbitration, together with recent cases and developments likely to impact future changes in policy and practice in the use of third party funding in arbitration proceedings.
As part of the roundtable discussion, which brought together leading arbitration lawyers, litigation funders and an arbitrator, Daniel explored the issue of assessing third party funding costs in the context of complex commercial disputes.
In the context of what circumstances tribunals ought to consider when determining whether it is reasonable for the cost of funding to be shifted to the respondent, Daniel observed: "As time goes on, just as Courts and Tribunals become more familiar with what level of costs is typically incurred by parties in complex disputes with the benefit of experience and first-hand knowledge of those matters, tribunals ought to become well versed in determining for themselves what is a reasonable funding fee". 
Discussing the issue of impecunious claimants who had no option but to resort to third-party funding, Daniel commented: "It is not always straightforward to determine what impecuniosity really means. When does a claimant become unable to sue – how poor must it be? And at what point in time is this defined? Interesting questions will also arise if a claimant is asset rich but cash poor." 
Daniel and the roundtable of participants further discussed the recent decision in 'Tenke v Katanga', which provided further guidance on the broad discretion available to arbitral tribunals in English-seated arbitrations to award the costs of litigation funding as part of costs awards.
"An analogy might usefully be drawn with costs budgeting in English civil litigation – this forces parties, their advisers and the Court to focus on costs from the start, with the aim being more effective and transparent costs management", Daniel observed. "It also provides more certainty as to what is likely to be recoverable at the end of the case, and what is not. Early disclosure of funding could be seen in a similar light and may therefore serve a useful purpose."
Panellists alongside Daniel included Manish Aggarwal, Partner at Three Crowns; Philippa Charles, Arbitrator at Twenty Essex; Alejandro Garcia, Partner at Stewarts; Camilla Godman, Investment Manager at Omni Bridgeway; James Leabeater KC at 4 Pump Court; Matthew Lo, Director at Exton Advisors; Cameron Murphy, Director at Profile Investment; and Samantha Rowe, Partner at Debevoise & Plimpton.
Read more about the event, which was held on 27 April 2023, by following the link here.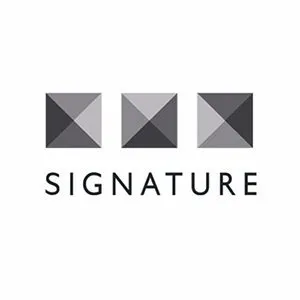 SignatureLitigation
@SignatureLitLLP
All news