We are pleased to announce that the second edition of 'Disclosure of Information: Norwich Pharmacal and Related Principles', co-authored by Partner Simon Bushell, has now been published.
The second edition of 'Disclosure of Information: Norwich Pharmacal and Related Principles' is by Simon Bushell of Signature Litigation and Gary Milner-Moore of Herbert Smith Freehills has been published by Bloomsbury Professional this week. It is the second edition of the first ever in-depth examination of the Norwich Pharmacal jurisdiction and related principles in a stand-alone text.
At its simplest, the jurisdiction obliges a third party who is mixed up in the wrongdoing of others to disclose to a potential claimant the identity of the person against whom the claimant may wish to bring his claim. Relief is available to provide information beyond identities, enabling a claimant to require a third party to disclose the vital 'missing piece of the jigsaw' that will complete the cause of action. Further, the same principles can be used by the victim of a fraud to oblige, for example, a bank to dis-close beneficial ownership, signatory details and account movements to assist in both identifying the perpetrator of a suspected fraud (ie the controller of the bank account), the source of funds (ie the potential payer of bribes), the destination of any funds paid out of the account (ie to assist in any tracing exercise and to enable steps to be taken to freeze assets) and potentially any further participants in any fraudulent scheme. Nowadays, Norwich Pharmacal relief can even assist a defend-ant in criminal proceedings. It can be invoked, it seems, by anyone who is genuinely seeking legal redress or seeking to fulfil a legitimate objective.
The foreword to the book is written by the Rt. Hon. Professor Sir Robin Jacob, who was Junior Counsel in the original landmark Norwich Pharmacal ruling by the House of Lords in 1974; "the book reads much, much better than most textbooks. It sets out the law accurately and usefully, but it also tells stories of the seminal case itself and then of its progeny."
As Sir Robin explains: "Before Norwich Pharmacal there was no such thing as an action for discovery against anyone who was not himself a wrongdoer. Norwich set in train a whole series of cases about the limits of the rule itself (journalists' sources, malicious informers and so on); it changed the very notion of using litigation to obtain information. It changed lawyers' attitudes to creative procedural litigation. If this unthinkable thing could be done, why not others? So came Anton Piller, Mareva, orders against third party banks for production of documents, passport seizure orders where an alleged debtor was likely to abscond and others. I do not think any of these things would have happened as quickly or even at all but for the sea-change brought about by Norwich."
Since then, there have been a number of developments in the field, including as regards the level of involvement required and matters concerning cross-border situations. In addition, in recent years the courts have become increasingly willing to make pre-action disclosure orders against prospective defendants, meaning that an enhanced chapter on related principles including Civil Procedure Rule (CPR) 31.16, Subject Access Requests and unexplained wealth orders now appears. This second edition records the law as at 1 November 2018.
Simon Bushell, co-author and partner at Signature Litigation commented: "The ability to obtain access to information and evidence in support of a litigant's case is one of the most fundamental aspects of dispute resolution. Documents and information which derive from a third party can carry a special status because they are from an independent source and so may carry potentially greater probative value. The third party may be the only practicable source."
The book combines detailed legal commentary with sound practical guidance and is essential reading for litigation practitioners and practitioners involved in commercial disputes, including:
• Considering Norwich Pharmacal orders in depth as well as examining the Bankers Trust jurisdiction and other species of relief such as third-party disclosure, pre-action disclosure and the use of subject access request
• Addressing developments in the field of third party disclosure in proceedings issued against persons unknown
• Practical examples illustrating how the jurisdiction is relevant in different scenarios that can be faced
• Exploring specific topics such as the use of Norwich Pharmacal against internet service providers and social media operators
• A chapter on the extra-territorial scope of the Norwich Pharmacal jurisdiction – of particular interest to litigators dealing with cross-border fraud issues
The book is published by Bloomsbury Professional and is available to order here.
Simon's book was recently reviewed by Charles Hollander QC in The Law Society Gazette, here. A review by Lord Lawrence Collins was published in the June 2019 issue of Thomson Reuters PLC magazine and a review by Charles Dougherty QC, 2 Temple Gardens, was published in the Summer 2019 issue of the Hong Kong Law Journal. A video interview with Simon about his book and Norwich Pharmacal principles can be found here.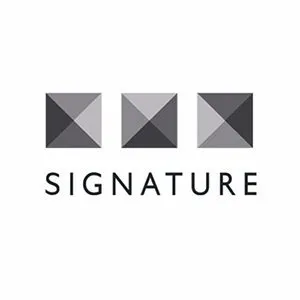 SignatureLitigation
@SignatureLitLLP
All news