Johnny Shearman, Head of Knowledge and Legal Services at Signature Litigation and Graham Jackson, Director of eDiscovery at London Legal, examine recent revisions to the Disclosure Pilot Scheme and question if enough emphasis has been put on the importance of technology, in Thomson Reuters PLC Magazine.
Johnny and Graham's article was published in Thomson Reuters PLC Magazine, 25 November 2021, and can be found here.
The evolution of the disclosure pilot scheme continues, with further revisions implemented on 1 November 2021, as outlined in the 136th Practice Direction (PD) update published on 26 October 2021. Since the pilot was first announced, it has been described as a living pilot and, in that way, it has lived up to expectations (see feature article "The disclosure pilot scheme: views from the ground").
This is the second round of substantive changes made to the pilot since it was introduced on 1 January 2019 (see News brief "Disclosure pilot scheme: revision, simplification and extension"). Originally only meant to last two years, the pilot has now been extended again to allow these further changes time to bed in. By the time the pilot concludes, parties in the Business and Property Courts (B&PCs) will have been operating under it for four years.
Following further consultation with professional user groups and associations, several areas of the pilot were identified as needing further reform. These included the functionality of the pilot with small, low-value claims and, at the opposite end of the spectrum, complex multi-party cases. These, as well as other areas of the pilot, were considered by the Disclosure Working Group (the working group), which prepared a revised PD 51U and disclosure review document (DRD). Having received ministerial approval, the revised rules are now in effect and parties need to be aware of the key changes.
Less complex claims
Criticism was directed at the pilot for it being overly burdensome for simple, straightforward claims. The result is that a separate regime within the pilot for less complex claims has been created and is now in operation. The regime is described in a new Appendix 5 to PD 51U and it has its own simplified version of the DRD, which is being referred to as the less complex claims disclosure review document (LCCDRD).
A less complex claim is described as a claim which, by virtue of its nature, value, complexity and the likely volume of extended disclosure, may not benefit from the full procedure set out in PD 51U. There is a presumption that a claim with a value of less than £500,000 should be treated as being less complex. In any event, parties may agree to apply the less complex regime or it may be ordered by the court.
To ensure a simplified procedure, extended disclosure is strictly limited to models A, B or D (see box "Disclosure models"). While a list of issues for disclosure is still required, there is an effective limit of five issues without reference to sub-issues. This means that the LLCDRD is a shorter version of its older sibling, the DRD.
Multi-party cases
Acknowledging the difficulties faced by parties to multi-party claims in completing the DRD, PD 51U now expressly provides that parties can seek to agree a bespoke timetable and procedure. These cases must still operate within the spirit of the pilot. However, parties can agree a novel approach to facilitate a proportionate disclosure exercise, for example, taking account of whether all documents need to be disclosed to all parties.
Model C
Although model C was first thought of as a positive move away from the typical form of disclosure, the working group has subsequently criticised its misuse. Model C was previously referred to as request-led search-based disclosure. However, various judgments have identified that parties have sought to use model C to give the illusion of proportionality but these requests have in fact been too broad and wide-ranging (McParland & Partners Ltd and another v Whitehead [2020] EWHC 298, www.practicallaw.com/w-024-5667; Lonestar Communications Corporation LLC v Kaye and others [2020] EWHC 1890).
The result is that model C has a new name. It is now referred to as the disclosure of particular documents or narrow classes of documents. Any requests made under model C should be limited in number, focused in scope and concise so that the other party may be clear as to the particular document that it is being asked to disclose. It is expected that model C will now be used less frequently and certainly not in a tactical or oppressive way.
Disclosure guidance
The emphasis on the need for a hearing has been dropped in relation to the court giving guidance on disclosure issues. Parties are therefore encouraged to seek guidance on paper. However, a new paragraph 6A in PD 51U provides that the court's control over disclosure can be provided by guidance or, in the more traditional way, by resolving differences brought forward by way of an application notice.
Other modifications
Numerous other amendments have been made to PD 51U and the DRD. A number of these attempt to make the process of agreeing lists of issues for disclosure simpler and less contentious. For example, there is now an express reference that the list of issues does not bind parties at trial, and parties are encouraged to focus on the document landscape and not the pleadings. In addition, if a claimant fails to provide a list of issues for disclosure within 42 days of the close of pleadings, the defendant can produce one and serve its version on the claimant.
A reasonable approach can now be taken when trying to exclude narrative documents under model D extended disclosure. The softening of this requirement is to prevent an even greater expense being incurred by excluding these documents than is incurred by leaving them in.
Further clarificatory changes also emphasise that the DRD can be modified to reflect the case in hand. There is also no longer a need to provide a description of any searches carried out at the time of initial disclosure.
A missed opportunity for technology
For a large number of less complex or lower value claims brought in the B&PCs, trying to apply the full procedure set out in PD 51U has proved difficult and, at times, disproportionate. The introduction of the less complex claims regime is a welcome amendment. Removing two of the three search-based models should, in theory, simplify the process and, hopefully, reduce the amount of disagreement between parties. However, the new LCCDRD could turn out to be an oversimplification when considering the use of technology. For example, the factors to regard when considering technology are basic and there is no mention of using advanced technology methods, such as continuous active learning (CAL) or technology-assisted review (TAR). This technology is ubiquitous in the eDiscovery market and making use of it now comes at low or no additional cost. It can also be applied easily in the majority of cases irrespective of the complexity of the underlying claim.
Additionally, taking a more open approach to the inclusion, rather than exclusion, of narrative documents when using model D should remove a potentially complex and therefore costly process. Understandably, the concern when including narrative documents in disclosure is the burden of reviewing greater volumes of irrelevant documents. While there should be an emphasis to reduce the overall volume of documents, if practitioners use technology effectively to prioritise a document review, this will ensure that time is not wasted overall by reviewing irrelevant material. Using technology to aid a manual review should demonstrate better value, equating to a more proportionate disclosure exercise. The pilot needs to keep this in sharp focus in the future if it is to achieve its aim of reducing the cost of disclosure.
Disclosure models
The five disclosure models are:
Model A: disclosure is confined to known adverse documents.
Model B: limited disclosure, which includes key documents on which a party has relied, expressly or otherwise, in support of their case and documents that are necessary to enable the other parties to understand the case against them and, additionally, known adverse documents.
Model C: disclosure of particular documents or narrow classes of documents that relate to a particular issue for disclosure, by reference to requests set out in the disclosure review document or otherwise defined by the court.
Model D: narrow search-based disclosure, with or without narrative documents. Parties are required to disclose documents that are likely to support or adversely affect their case or that of another party in relation to one or more issues for disclosure.
Model E: wide search-based disclosure, which requires a party to disclose documents that they would have to disclose under model D but also documents that may lead to a train of inquiry which might result in the identification of other documents for disclosure.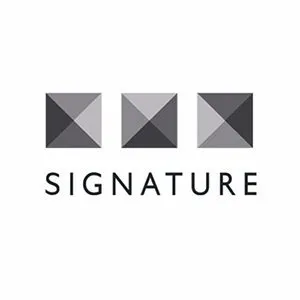 SignatureLitigation
@SignatureLitLLP
All news