Professional Support Lawyer, Johnny Shearman, examines in PLC Magazine the anticipated revisions to Practice Direction (PD) 51U and the disclosure review document (DRD), in relation to the Disclosure Pilot Scheme.
This article was co-authored with Graham Jackson, Director of eDiscovery Services at London Legal.
This article first appeared in the December 2020 issue of PLC Magazine. A link to the article on the PLC Magazine website can be found here.
Since its inception, the disclosure pilot scheme has been described as a living pilot. Therefore, it should come as no surprise that the Civil Procedure Rule Committee (CPRC) has approved revisions to Practice Direction (PD) 51U and the disclosure review document (DRD). On 10 November 2020, the CPRC published the minutes of its meeting of 9 October 2020, in which it gave its approval to the revisions. The revisions will be included in the next available Practice Direction Update.
The revisions seek to address a number of the criticisms levelled at the pilot that were expressed in the third interim report of Professor Mulheron, the pilot's official monitor, dated 25 February 2020 (www.qmul.ac.uk/law/media/law/docs/research/ThirdInterim-Report-(RM,-25-Feb-2020).pdf). They also follow the announcement that the pilot is to be extended for a further year until 31 December 2021.
Amendments to PD 51U
The revisions that will be made to PD 51U are numerous and vary in significance.
Default obligation to disclose. There has been some confusion as to when the default obligation to disclose known adverse documents arises (see feature article "The disclosure pilot scheme: views from the ground", www.practicallaw.com/w-025-3284). A new paragraph 5.4(4) of PD 51U will clarify that adverse documents need not be disclosed as part of initial disclosure. However, the actual timing for disclosing known adverse documents remains the same and is either at the time that extended disclosure is given or within 60 days of the first case management conference where no order for model C, D or E extended disclosure is made (paragraph 9.1 and 9.2, PD 51U).
Document preservation orders. Many practitioners consider the duty under paragraph 4 of PD 51U to serve document preservation notices on current and former employees as particularly onerous. Sensibly, this duty will be watered down so that document preservation notices will need to be sent only where there are reasonable grounds for believing that employees or former employees may be in possession of disclosable documents that are not already in the party's possession.
Initial disclosure. The requirements of, and exemptions to, initial disclosure will be modified. Initial disclosure will take account of documents already provided to the other party, including through pre-action correspondence. In some instances, this may do away with initial disclosure altogether (paragraph 5.3(3) and 5.4(3)(a), PD 51U). In addition, parties can agree to dispense with the requirement to produce an initial list of documents (paragraph 5.8, PD 51U).
Disclosure guidance hearings. The revisions clarify when disclosure guidance hearings can be used and the time allowed. Parties will be able to apply for a disclosure guidance hearing in relation to any point under the pilot, not just extended disclosure. While there is a presumption that the maximum hearing length and reading time is 30 minutes each, the court may allow further time, if required, or may decide to deal with the application on paper (paragraph 11.2, PD 51U).
Completing the DRD. It was always intended that parties could forgo completing certain parts of the DRD, as necessary. However, paragraph 10.2 of PD 51U will confirm this position and new paragraph 10.5 of PD 51U will provide that section 2 of the DRD need only be completed if any party is seeking an order for search-based extended disclosure, such as under models C, D and E.
Extended disclosure. The obligation to produce a list of issues for disclosure and the DRD will be removed if both parties agree that extended disclosure is to be restricted to non-search-based models A or B.
Simplifying the DRD
Parties have encountered a great deal of frustration in trying to complete and agree the DRD. Originally introduced to replace the disclosure questionnaire and the optional electronic documents questionnaire, the DRD was intended to streamline disclosure and reduce the amount of correspondence between parties in dealing with the process. However, in practice, the DRD has become a hotbed of contention and has attracted a lot of judicial attention.
Notably, in McParland & Partners Ltd v Whitehead, the High Court made clear that no advantage should be gained from a party being difficult about agreeing the DRD, or the list of issues contained within it, and that judges should call out parties that fail properly to co-operate, as is required under the pilot ([2020] EWHC 298 (Ch); www.practicallaw.com/w-024-5667).
To overcome some of these issues, a simplified DRD is to be used in the future. In essence, much of the guidance that was previously contained within the DRD will be in a separate explanatory note. This will go some way to reduce the overall size of the completed DRD, which previously could stretch to dozens of pages.
Further guidance has also been provided on when and how best to use model C disclosure requests. In particular, practitioners should note that model C requests are not intended to replicate the approach taken in arbitration with Redfern schedules. Parties should avoid making large numbers of broad requests for disclosure from the other parties that address all issues in dispute and all potential data sources. The requests should be limited in number, focused in scope, concise and relate to a particular issue for disclosure.
In addition, the revisions confirm that model C requests should not be used where extensive search-based disclosure is sought other than to give disclosure of certain documents or narrow classes of documents. Large numbers of model C requests have proved difficult to agree and have been shown to increase costs. In addition, multiple model C requests can inhibit the use of technology and, more particularly, technology-assisted review (TAR) tools. Where extensive search-based disclosure is appropriate, parties are advised to consider a combination of models A, B and D in relation to the issues for disclosure.
The questions contained in section 2 of the DRD, which are intended to provide the court with information about the electronic data held by each party, will be refined and consolidated. This is to remove a degree of duplication and is aimed at making the form shorter and easier to complete.
The questions that relate to the use of TAR tools will also be updated. While the requirement to explain why TAR tools are not being used where the number of documents needing review is more than 50,000 documents remains the same, both practitioners and electronic disclosure providers should pay close attention to these sections as the courts are placing ever greater importance on the use of technology as part of the disclosure process. It is clear that the shift towards greater use of advanced electronic disclosure functionality, including TAR, will remain. However, it can still be a challenge for practitioners to navigate the technology. Technology experts, given the chance, can help to steer the process and, arguably, contribute to saving costs in the long term through early adoption and collaboration.
In addition, the revisions clarify that information on parties' data sources only needs to relate to the data sources that the parties propose to search.
What next for the pilot?
Members of the judiciary with experience of the pilot are to provide feedback to Professor Mulheron. At this stage, it is unclear if this feedback will be published. In any event, it is clear that the focus must be on whether the pilot has resulted in a wholesale cultural shift and change in professional attitudes towards the disclosure process and, importantly, if it has achieved its aim of reducing the cost of the disclosure exercise.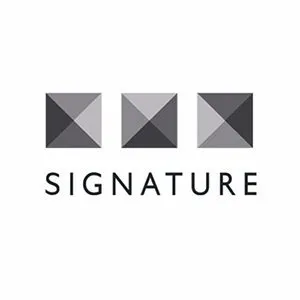 SignatureLitigation
@SignatureLitLLP
All news