Senior Associate, Kate Gee, discusses crypto regulation amidst calls from the global financial industry not to impose stringent capital rules on digital assets.
The crypto industry is currently valued in the region of $2 trillion so it is no surprise that its developing regulation continues to attract attention and engagement from the global financial market.
As previously reported, global regulators have called for cryptocurrencies to be subject to the toughest bank capital rules of any assets, and that banks with exposure to the most volatile cryptocurrencies should face more strict capital requirements to reflect the enhanced risks.  The focus has understandably been on stepping up the existing regulatory regime to meet the fast-changing crypto market and the risks that are developing alongside it – including fraud, hacking, money laundering and market and credit risk.
The Basel Committee has made a number of proposals as to regulation of the cryptoasset market, including requirements relating to two broad categories of capital requirements for banks holding cryptocurrencies.  It proposed that many cryptocurrencies – including bitcoin and Ethereum – fall under the more conservative regime, by which a bank would be required to hold at least $1 of collateral against each $1 of the relevant cryptocurrency.  This approach does not appear sufficiently sophisticated to properly differentiate between the risks of dealing with the varied range of digital assets and cryptocurrencies.
In circumstances where a lot of activity in cryptoasset markets is outside of the regulated sector, the proposals impose an additional burden on regulated financial institutions.  Banks are now grappling with how to balance increasing appetite for investments in digital assets and cryptocurrencies, with a strict approach to regulation and the comparative freedom within which unregulated entities in the industry can operate.  Trade groups including the Global Financial Markets Association, the Institute of International Finance, ISDA and the Chamber of Digital Commerce have written to the Basel Committee on Banking Supervision to say that the proposals are too conservative and simplistic, and likely to preclude bank involvement in cryptoasset markets, not least by making it too expensive for them to do so commercially.
This begs the question: if the regulated market is required to operate within strict parameters in this industry, will it result in the cryptoasset industry being driven underground?  If so, it seems likely to increase opportunity for fraud, money laundering and credit and market risk in the crypto industry, rather than crack down on it.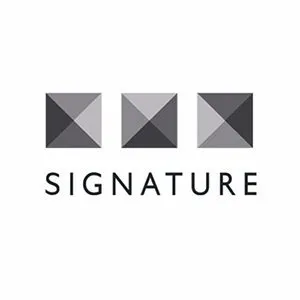 SignatureLitigation
@SignatureLitLLP
All news