Partner Simon Bushell, Professional Support Lawyer Johnny Shearman and Associate Nicholas Barnard discuss the decision in Palmer Birch (A Partnership) v Lloyd and circumventing the corporate veil.
Simon, Johnny and Nicholas' article was published in Thomson Reuters Practical Law, 25 October 2018.
It is common knowledge that a company operates as a separate legal entity to that of the individuals that sit behind it. Departing from this principle and conflating the separate legal personalities of a company and its managers, often referred to as piercing the corporate veil, is something that the English courts have been reluctant to do, except in limited circumstances. However, a recent High Court decision serves as a useful reminder of the possibility to seek relief from the individuals behind a company, not by way of holding them accountable for the company's breach, but in respect of their own conduct (Palmer Birch (A Partnership) v Lloyd [2018] EWHC 2316 (TCC)).
In Palmer Birch, a firm of building contractors brought claims in economic tort against two individuals behind the company with which it had contracted: inducing breach of contract, unlawful interference and unlawful means conspiracy. Historically, parties have been wary to pursue claims for economic torts, given the relatively small number of authorities that deal with the legal principles. However, in giving its decision in Palmer Birch, the court has helpfully summarised the legal issues. While the dispute was in the context of the construction industry, the decision is equally important to those that operate across the corporate sector.
The dispute
Palmer Birch, a partnership of building contractors, entered into a contract with Hillersdon House Limited for the refurbishment of a property. Hillersdon was funded by Mr Michael Lloyd. However, part way through the refurbishment, Michael Lloyd withdrew his funding and Hillersdon was placed into liquidation.
The funds that were meant for Hillersdon to pay Palmer Birch for its work were diverted to a new company, Country Sporting Experience Limited, and the refurbishment of the property was completed using different contractors, leaving Palmer Birch unpaid.
The High Court found that Michael Lloyd and his brother Mr Christopher Lloyd, who was also Hillersdon's sole director, had colluded in bringing about Hillersdon's liquidation so as to avoid paying Palmer Birch.
Unlawful interference and inducing breach of contract
The essence of the tort of unlawful interference is the defendant's deliberate and wrongful interference with the actions of a third party in which the claimant has an economic interest, with an intention to cause loss to the claimant and where loss occurs (OBG v Allan [2007] UKHL 21).
In Palmer Birch, the allegation of unlawful interference failed. The court found that there was nothing unlawful about Michael Lloyd's decision to cease to fund Hillersdon. However, the court found him liable for inducing a breach of contract. A defendant will be liable for inducing a breach of contract where it intentionally procures the breach of a contract between the claimant and a third party without reasonable justification, and the claimant suffers economic loss.
While withholding money from Hillersdon was not an unlawful interference, the decision to place Hillersdon into liquidation and to continue the works through Country Sporting was. This further action induced the repudiatory breach of the contract because liquidation was not in Hillersdon's commercial interest: money was available to meet the payments but was used for other purposes. The court said that there is a potentially significant distinction between the deprivation of funding to the party in breach and the dissipation of assets or funds from that party. Although there was no legal obligation to fund Hillersdon, in the circumstances, the funds should have been made available to it.
In some cases, a successful defence can be raised if the inducement by the defendant was justifiable. For example, a defendant may interfere with another party's contract to protect an equal or superior right of its own (Edwin Hill and Partners v First National Finance Corporation [1989] 1 WLR 225; OBG v Allan). For any contractual right of the defendant to be equal or superior, it must arise under a contract that pre-dates the contract whose breach has been induced. In Palmer Birch, there was no other contract with an equal or superior right that required protection and so the defence of justification could not be established.
Michael and Christopher Lloyd also argued that Palmer Birch was attempting to pierce the corporate veil, that is, it was asking the court to disregard the separate legal personality of Hillersdon. The court rejected this argument. By diverting funds away from Hillersdon and liquidating it, the brothers had attempted to benefit from the work done by Palmer Birch while avoiding Hillersdon's debt. Their actions were not a reflection of Hillersdon's separate corporate personality but an abuse of it.
Unlawful means conspiracy
For a claim of unlawful means conspiracy to succeed there must be an intention on the part of defendant parties to injure the claimant (Re H (Minors) (Sexual Abuse: Standard of Proof) [1996] AC 563). In Palmer Birch, the conspiracy claim was not pleaded as a conspiracy between Michael Lloyd and Hillersdon, but rather between the two Lloyd brothers.
Ordinarily, a director who does no more than carry out their constitutional role within the company will not be liable with the company in conspiracy (MCA Records Inc v Charly Records Ltd [2003] 1 BCLC 93). However, the court rejected any argument that Christopher Lloyd could not be held liable. Rather than acting in the best interests of Hillersdon, Christopher Lloyd was found to be acting in the best interests of his brother.
Both Michael and Christopher Lloyd were therefore found to have been complicit in the decision to liquidate Hillersdon and thereby avoid the debt owed to Palmer Birch; this gave rise to the requisite intention to injure.
Practical implications
The court's analysis in Palmer Birch of the economic torts is useful and this alone makes it essential reading for practitioners who are advising clients in similar situations. However, as the court pointed out, the case highlights the perils of contracting with an undercapitalised company that is reliant on third-party funding: a feature which is not limited to the construction industry.
Special purpose vehicles (SPVs), that is, companies that are set up for an express purpose or specific project, are commonplace in private equity. SPVs are often, if not exclusively, reliant on third-party funding and have limited to no means of acquiring further assets to fund themselves. In such instances, and as evidenced by the decision in Palmer Birch, parties contracting with SPVs should be alive to the fact that the withdrawal of funding is a distinct possibility.
There are, however, some simple ways to mitigate the risk that an SPV will be unable to fulfil its financial obligations under a contract. For example, payments on account or in instalments would limit any financial exposure. On larger projects, it is advisable to obtain a funding commitment letter or guarantee from the backers.
For those that do make use of SPVs, it is important to note that in Palmer Birch the restriction of funding to an SPV was not itself found to be unlawful. However, the decision does provide a sobering reminder that economic torts do provide a direct path to the individuals behind the corporate entity. This is especially the case for a nominal director who allows a company to be run by someone else. If that company uses unlawful means to cause loss to others, then the director may be held personally liable.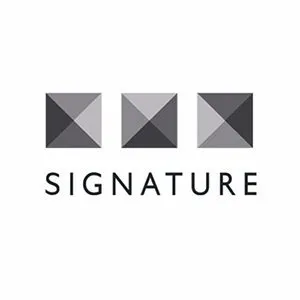 SignatureLitigation
@SignatureLitLLP
All news