Partner Sylvie Gallage-Alwis, and Trainee Lawyer Guillaume Racle examine whether companies should brace themselves for a wave of litigation in relation to the potential health risks associated with the use of e-cigarettes and other such devices.
Sylvie and Guillaume's article was published in Litigation Futures, 24 October 2019 and Lawyer Monthly, 23 December 2019 and can be found here and here respectively.
Electronic cigarettes have hit the headlines throughout the world these last few weeks and accusations relating to their potential health hazards are growing. But what will be the consequences of such media exposure in the near future? This article warns about the disputes that can result from mere allegations.
At the international level, the first concerns appeared in the United States in June 2019, where 11 deaths and 805 cases of diseases declared as being possibly attributable to electronic cigarettes were reported in some 40 states.
In most of the reported cases, e-smokers supposedly ingested e-liquids containing THC oil, a psychoactive substance from cannabis (often bought on an irregular basis) or flavoured e-liquids, which have since been banned by the states of Michigan and New York.
More drastically, India announced on 18 September 2019 the ban on manufacturing, importing, exporting, transporting, storing and selling any kind of electronic cigarette and liquid.
In parallel, the World Health Organization (WHO) declared in a report in July 2019 that electronic cigarettes are "undeniably harmful", followed by scientists claiming that, if it helps smokers quit smoking, there would be more people who are introduced to smoking through e-cigarettes.
Further, a study from the American Food and Drugs Administration stated that 75% of the people affected by pulmonary problems resulting from vaping are men between 18 and 34 years old and 16% are under 18 (despite the prohibition of sales to minors).
In France, the French Agency for Food, Environmental and Occupational Health and Safety declared that no danger had been proved with regard to controls carried out by the authorities before these products were put on the market. However, as a precaution, the French national public health agencies have set up a monitoring programme, enabling health professionals to report any suspicious cases.
On 1 October 2019, the French authorities also disclosed that 10 out of 12 e-liquids analysed were not compliant.
Nonetheless the debate is only starting and the US cases, allegedly related to the use of a specific product, are likely to lead to a new, more global liability that would concern all electronic cigarettes and e-liquids.
Hence, the increase in litigation related to the fear of developing cancer, as well as the class action mechanisms in Europe, is not a good sign.
Chemical substance litigation in France indeed shows that the appearance of suspicious cases and the frequency of scientific reports or statements from health authorities are going to become a means of proof against professionals (manufacturers, distributors, sellers).
Nowadays, the concept of "danger awareness", developed in the scope of social security law, is latent in all disputes related to the exposure to a risk, regardless of which jurisdiction is seized. Hence, it seems that the statement from the WHO is not going to remain without consequences.
We can expect to start seeing mass litigation relating to the anxiety of developing an illness (i.e. exposure to asbestos, air pollution etc) or state/companies' negligence in both the criminal and civil jurisdictions. The trend today is to multiply proceedings, hoping that one of them will be successful and will encourage all other jurisdictions to follow.
We should equally expect public health regulations to become more complex. This is a typical political reaction in cases of health risks which may lead to national discrepancies, such as different marketing authorisation and specific labelling.
There needs to be thorough work, therefore, to prepare means of proof and demonstrate the safety of the products put on the market.
If such proof already exists in Europe, in light of the existing regulatory requirements, litigation experience shows that it is necessary to go beyond this by carrying out new analyses and drawing up new reports for every rumour.
Companies producing these products should also find information and analyse the differences between them and the products accused of causing deaths and illnesses, so as to reassure users – numerous jurisdictions have accused companies of having encouraged this state of anxiety by remaining silent.
In conclusion, from a legal point of view, the situation of these last few weeks shows the first signs of a very high risk of litigation. Those working in the e-cigarette market should not underestimate any allegation or claim received from a user or directed against them.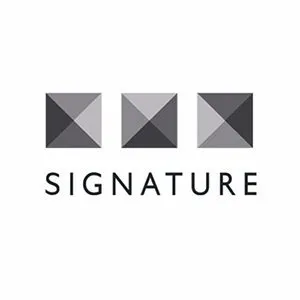 SignatureLitigation
@SignatureLitLLP
All news