Partner Elliott Phillips and Senior Associate Steven De Lara examine the growth of Bitcoin and the lack of legislation around it, in Dow Jones' Financial News, Thomson Reuters Accelus, FT Adviser, Compliance Monitor and in Global Banking Finance & Review.
Elliott and Stephen's article was published in Financial News, 13 September 2017, Thomson Reuters Accelus, 18 September 2017, FT Adviser, 27 September 2017, Compliance Monitor, 14 February 2018 and in Global Banking Finance, 9 May 2019. These can be found here, here, here, here and here.
On the face of it, distributed ledger technology (DLT), which powers cryptocurrencies such as Bitcoin, does not appear problematic. By using databases distributed across multiple participants, and which can only be amended with universal consent, blockchain and other types of DLT create a safe, transparent environment for transactions, while reducing counterparty risk and improving efficiency.
It is a database that can securely record the movement of financial, physical or electronic assets and its effectiveness helps explain the rapid rise of Bitcoin and competitors such as Ripple, Ethereum, and Hyperledger.
But like any new technology, there is an inevitable timelag before the law catches up with appropriate new regulations. So what are the potential legal problems that could arise with DLT from an institutional perspective?
DLT enables institutions to automate many processes which are involved in standard business transactions. Typically, these are irrevocable. Although DLT is characterised by security measures which are championed as almost bulletproof, comparable systems have in the recent past been vulnerable to fraud.
When things like this go wrong, liability questions inevitably arise in terms of breach of contract, such as which party is to blame for errors made in coding, and does it constitute a contract in itself or does it merely perform aspects of a contract?
A key characteristic of DLT is anonymity: important for some investors owning cryptocurrency wallets. This creates a problem for institutions to overcome given that internal and external regulatory compliance parameters require them to know the identities of clients.
There are other compliance issues that could arise, such as data privacy laws which require the permission of individuals for the storage of personal data on a DLT. A solution will need to be found to determine how consent is obtained or whether alternative arrangements are sufficient when personal data is stored off DLT.
Despite their overall popularity among UK users, the UK government and regulators have been remarkably silent on cryptocurrencies. The Financial Conduct Authority has confirmed not only that it does not regulate them, but that it has no intention of doing so in the future.
Even when it comes to anti-money laundering legislation, there is no formal obligation actively to prevent money laundering through Bitcoin dealings. This current lack of government regulation could pose problems and diminish confidence in use of the technology.
Meanwhile, litigation in this area is largely untested. It is possible that UK consumers could fall victim to fraudulent platforms involving digital currencies since absence of regulation leaves them vulnerable.
Perhaps it is time domestic regulators sought to protect them or enhance protection through a system of licensing, reporting and auditing for those operating such platforms – in line with the rest of UK financial services.
The UK government has publicly stated that its position is to make the UK the "global capital of FinTech" so new regulations may not be that far off. Get these right and DLT could become more attractive to institutions, get it wrong and new rules might restrict the very benefits that DLT technology offers. But regulators need to do something. The issue is only growing.
Elliott Phillips is a Partner at Signature Litigation, specialising in global commercial litigation and international contentious trusts disputes, and leads the firm's Gibraltar office.
Steven De Lara is a Senior Associate specialising in International Litigation, with a particular focus on private international law and cross border insolvency. Steven is regularly instructed on civil fraud and regulatory matters, and is based in the firm's Gibraltar office.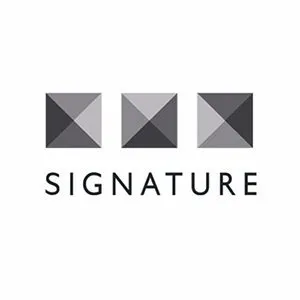 SignatureLitigation
@SignatureLitLLP
All news