Associates Johnny Shearman, Nick Storrs and Rory Spillman have been interviewed in Lexis PSL in relation to what lies ahead for the financial services industry in 2017.
This article was first published on Lexis®Library on 25 January 2017.
This interview was conducted in early December 2016 and not all information in this piece remains accurate in light of recent developments.
Financial Services—predictions for 2017
Financial Services analysis: Our panel of experts considers what lies ahead for financial services in 2017.
The experts:
Rory Spillman (RS), associate at Signature Litigation
Nick Storrs (NS), senior associate at Signature Litigation
Johnny Shearman (JS), associate at Signature Litigation
Legal developments and practical impact
What are likely going to be the most important cases in 2017 and why?
RS: The litigation landscape next year will be shaped by a number of important judgments which are expected to be handed down at the beginning of 2017.
The first hotly anticipated decision is the one pending in the case of Property Alliance Groupv RBS. The trial saw RBS defend a multi-million pound claim brought by PAG, which alleges that it was mis-sold interest rate hedging products linked to three-month LIBOR between 2004-08. Not only will the judgment be the first to grapple with allegations of LIBOR manipulation, but it will consider the activities of RBS's Global Restructuring Group. Numerous claimants will be keen to learn of the court's decision. A positive outcome for PAG will mean that will likely see more LIBOR manipulation claims make it to trial during 2017.
The next noteworthy decision will be one handed down by the Supreme Court in the case of FCA v Macris. Over the past year or so, a number of references have been made to the Upper Tribunal with respect to various Financial Conduct Authority (FCA) final notices. These references were made by individuals who are named in a notice, but which are not the subject of the notice itself. The individuals argue that they should have been provided with a copy of the relevant notices under section 393 of the Financial Services and Markets Act 2000, but were not. The preliminary issue of whether the relevant applicant was identified and prejudiced by the relevant final notice has been decided in a handful of cases, and the FCA has appealed a number of the Upper Tribunal's decisions. The Supreme Court has now heard the FCA's appeal with respect to the Macris case, one of the first references, and a number of references have been stayed while awaiting the Supreme Court's decision. These cases are important as they will have a bearing on how the FCA approaches its investigations of corporates and individuals, settlement discussions and the drafting and publication of its final notices.
What are likely to be the most significant legislative and regulatory developments and why?
JS: At the end of 2016, the FCA launched a consultation on its 'mission'. The FCA has described the consultation as a 'flagship programme of work' led by its newly appointed chief executive, Andrew Bailey. The consultation seeks to start a discussion 'to decide how [the FCA] can make the biggest difference in making markets work well, now and in the future' and in 'establishing and embedding a clear mission [which] is critical to [the FCA's] success, both as a regulator and to UK financial services as a whole'. Andrew Bailey is bound to be looking to flex his muscles and the consultation feedback is likely to inform the thinking on his areas of focus.
The FCA has also published a discussion paper on how those who have overall responsibility of the legal function in firms should be treated in the Senior Managers and Certification Regime. 2017 could see an early change to the regime, which only came into force in March 2016. However, clarification is needed as there has already been some confusion as to whether a senior manager must be appointed for overall responsibility of the legal function of a regulated firm. This issue needs resolving quickly to ensure that the regime is not seen to be on a path of endless 'bug fixes'.
Back in 2014, the European Parliament adopted the legislative proposal on the second Directive on Markets in Financial Instruments 2014/65/EU (MiFID II) and the Regulation on Markets in Financial Instruments (EU) 600/2014 (MiFIR). Together, MiFID II and MiFIR significantly enhance the requirements, which govern investment firms, trading venues, data reporting providers and third party firms providing investment services or activities in the EU. Member States have until 3 July 2017 to implement MiFID II, with the implementing legislation applying from 3 January 2018. With the FCA still consulting on its implementation, it remains unclear exactly how and when MiFID II will be incorporated into UK law.
How is Brexit likely to affect these?
NS: On top of this, the impact of Brexit on banking and financial institutions litigation in London is likely to be driven by any changes in the regulatory environment. To a large extent, while that regulatory environment encourages large financial institutions to remain in London, there will be a market geared to resolving financial services disputes. However, the Brexit tealeaves indicate two factors which may have a bearing on the future of financial services in the UK: the potential loss of passporting and regulatory liberation. Both may have different effects. Restricting or even abolishing passporting rights may mean the UK-based financial services market contracts. However, greater regulatory freedom may in turn make for a more competitive market place.
How this in fact works in practice is yet to be seen. The biggest threat from Brexit to the financial services market must be the risks associated with passporting and the potential for firms to move into mainland Europe to maintain business continuity without any regulatory impediment.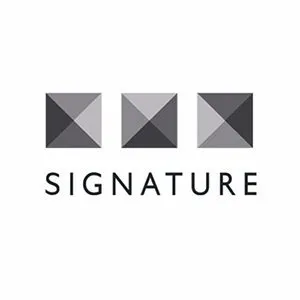 SignatureLitigation
@SignatureLitLLP
All news