Partner Paul Brehony discusses the recent FRC fine of Mazars and what this means for challenger firms in 2022.
The New Year brought little cheer to Mazars. The Financial Reporting Council (FRC) announced that the UK's third biggest auditor of big local government authorities and health bodies, and the UK's ninth largest audit firm, had been fined £250,000 by the accounting regulator. This represents a 20% discount from its original Regulatory Penalty of £314,000 to reflect the firm's co-operation and admissions. The fine followed an FRC inspection and report which found that Mazars, which has 15 UK offices, had breached regulations in its audit of the 2019 financial statements of an unnamed local government authority.
The FRC's enforcement committee said that it had "found failures in the reviewed audit, which it considered fell far short of the applicable standards and regulations and had the potential to undermine confidence in the standards in general of registered auditors".
Following an announcement last April that it will be replaced in 2023 by a new regulator – the Audit, Reporting and Governance Authority (ARGA) – the FRC seems to have discovered some regulatory teeth in its dying days. But the penalty does not come as a huge surprise given the previous findings of the FRC's Audit Quality Review of Mazars in which the regulator found that "the number of audits requiring improvement or significant improvement is unacceptable".  In Q4 last year, the FRC announced that it was also investigating Mazars' audit of the troubled fashion retailer, French Connection.
Mazars is not an isolated example, rather it continues a pattern of increasing regulatory attention on mid-tier audit firms, which face historic structural disadvantages when tackling larger audits compared to the Big Four: Deloitte, EY, KPMG and PwC. Only this week, the FRC announced an investigation into MHA MacIntyre Hudson, another top 20 accounting firm, concerning its audits of a subsidiary of commodities business Monaco Resources Group. This follows the £3m in fines levied on Grant Thornton during the past four months over its audits of Patisserie Valerie and Interserve.
Whereas challenger banks seem to be thriving compared to the traditional big banking players, challenger audit firms are not faring as well.  Despite attempts by the Competition and Markets Authority (CMA) to break the Big Four's audit dominance by encouraging challengers to compete for big audits, it has instead put them increasingly in the FRC's line of fire.
The Mazars fine will inevitably add to concerns about the quality of audits by other mid-tier accountants aspiring to gain market share from the Big Four, which have themselves been in the line of fire for failures such as the collapse of outsourcer Carillion and retailer BHS. As challenger firms are encouraged to take on audits that are shunned by the Big Four, many of these new mandates – perhaps unsurprisingly – have a propensity to turn into regulatory poisoned chalices.
Although it is good to see the FRC finally baring its teeth, it is likely that ARGA will have even sharper fangs. What this will mean for the challenger firms is unclear. Given recent events, they may be in for a bumpy ride.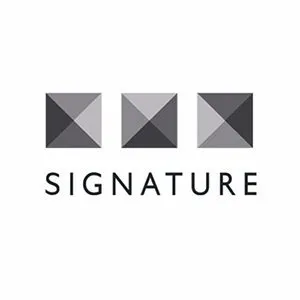 SignatureLitigation
@SignatureLitLLP
All news