Associate Gaëtan de Robillard discusses Trade Secrets under French law and the impact of the recent reform of French Civil Procedure on this concept. Watch the video below.
Trade Secrets Protection Under French Law
Trade secrets play an important role in business litigation and is a major preoccupation for companies sued before French Courts.
In order to deal with these issues, which have become recurrent in Court, French Law has developed a legislative arsenal that is now well known to litigants, consisting of the Law of 30 July 2018 and its implementing Decree of 11 December 2018.
What Is The Scope Of This Trade Secrets Measure?
To be covered by the trade secrets measure, a piece of information must meet three cumulative conditions listed in Article L. 151-1 of the French Commercial Code:
1. firstly, it must not be general knowledge or easily accessible;
2. then, it must have a commercial value;
3. and lastly, it must be protected by its legitimate holder.
In concrete terms, this means that customer files, a skill, sale statistics, a marketing or commercial study could be covered by the measure.
However, a company's business plan, which has no commercial value, will not be able to benefit from trade secrets protection.
What Are The Measures Available To Guarantee Trade Secrets?
If a piece of information is covered by trade secrets, several measures are provided for in order to avoid it being disclosed:
For example, the possibility of having non-adversarial hearings in order to rule on the communication or production of exhibits covered by trade secrets;
The Judge can also read the exhibit alone or only enter into discussions with the representatives of the parties and not the parties themselves,
He/she can also order the communication or production of an exhibit in a non-confidential form or as a summary;
In the scope of preparatory investigative measures, the Judge will be able to automatically order the placing in escrow of the seized exhibits, which will enable their immediate communication to the seizing party to be avoided.
If this measure continues to raise questions (notably regarding the release from escrow of the seized exhibits on the basis of Article 145 of the French Code of Civil Procedure), it generally appears to be an answer to companies' needs.
Is This Mechanism Affected By The Civil Procedure Law Reform?
Fortunately, this trade secrets measure has not been affected by the reform of civil procedure law, which implements a principle of automatic provisional enforcement of Court decisions handed down after 1 January 2020.
In accordance with Articles R. 153-8 and R. 153-9 of the French Commercial Code, decisions handed down regarding trade secrets, in the scope of both preparatory measures and proceedings on the merits, cannot be granted provisional enforcement when they accede to the request for exhibits to be communicated or produced. Trade secrets are, therefore, not concerned by the principle of provisional enforcement of Court decisions.
Such a solution is welcome considering the sensitiveness of the information covered by trade secrets and its importance for companies, notably regarding competitiveness.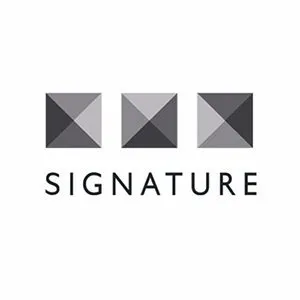 SignatureLitigation
@SignatureLitLLP
All news