Partner Simon Bushell has been interviewed in Getting The Deal Through's Dispute Resolution Market Intelligence Report, in relation to the UK's disputes market.
Simon's interview was first published in Getting The Deal Through's Dispute Resolution Market Intelligence Report. Read the full interview here.
United Kingdom – An interview with Simon Bushell
"Described by Chambers UK as a 'go-to lawyer when the stakes are exceptionally high', Simon Bushell regularly advises on high-value complex commercial disputes, including investment banking disputes, breaches of trust and fiduciary duty, professional negligence, money laundering, bribery and corruption, and shareholder disputes, as well as a wide variety of general commercial disputes. Mr Bushell has undertaken investigations into complex, worldwide frauds, conspiracies and insolvencies, and has wide experience in coordinating parallel cross-border disputes and proceedings before a number of courts and tribunals. Mr Bushell also has substantial international arbitration experience, in particular in the LCIA…
GTDT: What are the most popular dispute resolution methods for clients in your jurisdiction? Is there a clear preference for a particular method in commercial disputes?
Simon Bushell: The principal methods for dispute resolution in England and Wales are litigation and arbitration. Mediation has also become popular in the past decade or so, either as a mechanism for resolving an ongoing dispute that has escalated into a proceeding, or as a first step before such escalation.
Parties who are particularly concerned about the enforceability of an eventual decision, or have reason to require confidentiality, are likely to opt for arbitration over litigation. Litigation before the High Court has traditionally been a very attractive solution for parties who are looking for a process that will reach conclusive and reasoned decisions (subject to appeal) supported by a high quality judicial and legal infrastructure.
Arbitration continues to evolve as a popular method of dispute resolution in England, and the degree of party autonomy gives flexibility over how disputes are conducted. Moreover, the English courts are highly supportive of the arbitral process and will rarely interfere; equally, the enforcement of an arbitral award (whether made in England, or abroad) is also generally a process that is straightforward (which is not always the case in other jurisdictions).
There is undoubtedly a competitive tension between litigation and arbitration in England. Both methods have their virtues and shortcomings, and they continue to evolve in an effort to meet the perceived demands. For example, certain arbitral institutions and governments have promoted specialist commercial or finance-focused tribunals and the English High Court has introduced a specialist financial court, the Financial List, which hears disputes involving the banks and financial markets.
Ultimately, choice of forum can be a complex and subtle process, and the global trend is towards an increasingly fragmented market.
GTDT: Are there any recent trends in the formulation of applicable law clauses and dispute resolution clauses in your jurisdiction? What is contributing to those trends? How is the legal profession in your jurisdiction keeping up with these trends and clients' preferences?
SB: The English courts continue to uphold contractual choices of law and methods of dispute resolution. English law is a favoured substantive law choice by commercial parties all over the world. The Singapore Academy of Law's January 2016 survey of lawyers working on cross-border deals, found that over 45 per cent of the respondents preferred stipulating English law as the governing law in their transactions. Singaporean law followed with support from 25 per cent of the respondents, and New York trailed with only 7 per cent. Contractual principles developed under English law are widely known and respected. However, governing-law clauses can also cover non-contractual issues between the parties. The UK is a signatory to the Rome II Convention, which stipulates that, in the absence of any agreement to the contrary, the law applicable to non-contractual obligations will be the law of the place where the relevant damage or loss occurs. This rule can have some unintended consequences if parties to a contract end up in a dispute involving non-contractual consequences. By adopting a governing-law clause that is wide enough to cover non-contractual disputes, the parties are removing any uncertainty caused either by finding that they suffer loss in a place with an unfamiliar system of law, or where the place where the loss suffered cannot easily be determined.
Broad governing-law clauses are increasingly favoured. Currently the autonomy of a party to elect a governing-law clause is regulated by EU legislation. In the wake of the Brexit vote, it remains to be seen how the attitude of parties will change, if at all. While it may be possible for the incumbent UK government to reform the regime applicable to governing-law clauses, it is likely to be perceived as a low priority.
In terms of jurisdiction clauses, as stated, the English courts are the preferred venue (either on an exclusive or non-exclusive basis) for commercial disputes and have historically been a popular choice. It is quite possible that the UK's recent decision to seek an exit from the European Union could have an impact on choice of forum. It will be difficult to predict developments until we know whether the exit (to be negotiated over an extended period of possibly several years) will be 'hard' (no or limited access to the free market) or 'soft' (a fuller withdrawal from the EU).
Under a hard Brexit scenario, the UK would lose the benefit of the EU's harmonised approach to jurisdiction and enforcement of judgments throughout the EU member states. This might have a negative effect in terms of choosing the English courts if there are obstacles in the way of enforcing any judgment elsewhere in Europe. On the other hand, the same will be true in reverse. If the market perceives English court judgments as being devalued, arbitration clauses may prove even more popular (although the major banks are still resistant to arbitration in general)…"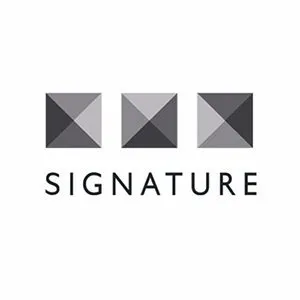 SignatureLitigation
@SignatureLitLLP
All news