City lawyers are risking mega salaries to strike out on their own. Legal Business explores what is driving the current wave of boutiques and asks how these start-ups have fared.
Many turn to specialist providers to ease the launch, with Signature Litigation using Kindleworth – a provider of managed services to law firms – to help with administration and operational matters. This extends to Kindleworth partner Kevin Munslow, former chief executive of Olswang, acting as Signature's chief executive, and Tom Arrowsmith serving as risk management director.
Signature Litigation founder Graham Huntley reflects on the realities of launching. 'There's always a degree of serendipity in trying to work out why you have the revenue you have. We've been fortunate, some of it was sheer luck. Starting out, you have to have some expectations [but] the sources are not what one would have expected in the first two years.'
While Huntley concedes that work often comes from unexpected sources, many that have launched boutiques have been surprised at the initial level of work a senior practitioner can benefit from – thanks to conflicts, referrals and a lengthy career of building up contacts.
Signature has been particularly proactive in this regard, setting up a profit-sharing scheme for all members of staff. The scheme generated year-one profit share for staff equivalent to 21% of base salary, in year two rising to 33.4%.
Huntley comments: 'The contribution a [staff member] gives, whether they're a paralegal or a PA, is that they're committing their heart and soul in return for ownership. They get that ownership through a contractual relationship with the LLP. That's completely different from the traditional structure where in return for working from nine to five, we'll pay you x. When people know they are working for a business in which they have an entitlement benefit, they will commit to it in ways that will completely transcend the fixtures of their contract of employment.'
For most firms, referrals are also a key part of the model and increasingly important as international firms pull back from many areas. As Twigden comments: 'It's a massive thing to pass on a client for referral work because the client will hold you responsible. We take that really seriously. We will never let the referrer down and make the obvious point that we will never steal your client. We're not a threat because we can't offer this new client any services other than litigation.'
See the original article on Legal Business here.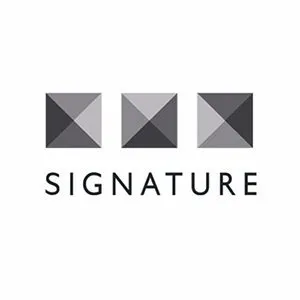 SignatureLitigation
@SignatureLitLLP
All news