City lawyers are risking mega salaries to strike out on their own. Legal Business explores what is driving the current wave of boutiques and asks how these start-ups have fared.
Six-figure salaries, plush City offices, institutional clients throwing work your way – what's not to love? Quite a lot, it seems. The post-Lehman environment has seen uncharacteristic enthusiasm from City lawyers to strike out on their own and create their own boutiques, recapturing the independence lost within increasingly regimented global outfits.
Law firms no longer worry only about rivals poaching their best talent, but also their top lawyers breaking away to become a rival.
Many factors have played their part in this new-found willingness to go it alone. Conflicts and the erosion of partners' ability to shape the firm they work at has pushed some of the most dynamic lawyers out of Big Law. This has obviously been a key factor in the launch of a wave of disputes-centric boutiques.
Last year saw the most high-profile launch yet when a group of veteran partners at Freshfields Bruckhaus Deringer, Covington & Burling, Shearman & Sterling and Jones Day left to launch the much discussed arbitration boutique Three Crowns.
The aftermath of the financial crisis further stoked demand as – quite apart from legal conflicts – City law firms refused to take cases against major financial institutions at all, creating a new market for those willing to take on claims against banking giants.
Launches in this arena included Candey, Cooke, Young & Keidan and Humphries Kerstetter in 2009, Enyo Law in 2010 and Signature Litigation in 2012. The following year saw the launch of tax disputes boutique Hage Aaronson (now Joseph Hage Aaronson, following the creation of a referral relationship with New York disputes house Gregory Joseph in late 2013).
This period was also marked by the rise of Stewarts Law, a firm that launched in 1990 with a contentious slant, but which achieved meteoric growth after making its business more explicitly focused on litigation in 2000. The firm earned £46.4m in 2013/14, and was one of only eight Legal Business 100 firms to generate partner profits of over £1m.
Important too was the 2008 City launch of US disputes leader Quinn Emanuel Urquhart & Sullivan, which operates as a kind of super boutique and did more to sell the concept of the disputes specialist globally than any other.
It didn't take long for their cousins in arbitration to take notice, with Latham & Watkins partners Robert Volterra and Stephen Fietta launching Volterra Fietta in 2011 and Three Crowns launching at the start of 2014.
Olivier Fréget became the first big name to launch a competition boutique in the summer of 2014 when he left Allen & Overy (A&O) to form Cabinet Fréget – Tasso de Panafieu in Paris and, 'after seeing it could be done', Clifford Chance's head of competition Oliver Bretz created Euclid Law at the end of the year.
And while boutiques have been more evident in contentious practice, a rash of firms has emerged in recent years focusing on commercial work, including Wiggin, Radiant Law and gunnercooke. A number of these firms have deployed innovative models, both to manage their staff and offer legal services.
Most boutiques have achieved startling growth and high profitability – while the market is yet to see a high-profile boutique launch fail. It is a far cry from the days when pension specialist Sacker & Partners and Anglo-Scots private equity shop Dickson Minto seemed to be the only boutiques that could compete with large City firms for high-end work.
The wave of restructurings and cost-cutting in City firms provided a ready supply of senior and junior lawyers who found themselves outside the citadel of a major law firm, a dynamic amplified by the long-term pressure for partners to retire in their 50s.
Former Baker & McKenzie veteran Gerald Cooke, who has the rare distinction of having launched two law firms during the 2000s in the shape of Masseys and now Cooke, Young & Keidan, sums up what goes through the mind of a partner at a City firm thinking of striking out on their own.
'I remember at Bakers, partners aged 40 were struggling to comprehend that they had another 15 years of this type of work, it was absolutely daunting. It never bothered me greatly, as I had a sufficient number of outside interests that I didn't feel compelled to stay around knowing that if I stayed working until beyond 9pm I could get a free dinner. We don't have anything like that. It's silly. The last people in the office are out the door by 8.30pm.'
'Take the risk and work like dogs'
Despite the confidence that comes from a successful career, for a cautious profession like the law those that have started boutiques agree the decision to go it alone is a shifting mix of the unnerving, exhilarating and downright scary.
'Absolutely, it was nerve-wracking… I had terrible angst before handing my notice in,' recalls Radiant Law founder Alex Hamilton, who quit a well-paid position at Latham in 2011 to launch the technology outsourcing and contract management specialist. 'A friend laughed at me and said: "What's the worst that could happen? You might have to get a normal job – it's not the end of the world."'
But no matter how daunting it seems, the feeling of having little influence inside large law firms is a compelling reason to leave, particularly for lawyers in areas viewed as non-core by global firms.
Ashkhan Candey, who formed disputes specialist Candey after becoming disenchanted when his firm Tarlo Lyons merged with Blake Lapthorn, reflects: 'I was bored. I didn't think the firm was going places. I felt I had very little influence or control. [But] you have to offer solutions, you can't just criticise. I thought starting from scratch and doing my own thing would be the best solution.'
Where many felt fear, Candey felt exhilaration. 'It was exciting. I was far more driven than during my entire career up till then.'
A more practical issue has facilitated the rash of launches: the boom in profitability in the corporate legal sector over the last 20 years means partners often have substantial means to bankroll their new venture. Given the relatively modest cost of launching a small, specialist law firm – this has smoothed the path for many aspiring lawyers.
The six founders of Three Crowns, for example, set up an equity partnership structure that saw them collectively inject over £2m of their own cash into launching. But given that was a large boutique aiming to establish itself at the top of the arbitration market through three offices, that figure is at the absolute top end of what it takes to create your own law firm.
Fréget says launching his firm came to no more than €100,000. He comments: 'It's so simple to go it alone. We have built our own firm in three months with very good IT systems. From recruiting talent, the resumés I receive now are even better than when I was at A&O. It's possible now, maybe not five years ago.'
The bulk of the costs come from professional indemnity insurance, regulatory issues and rent. Typically, all administrative work, PR and IT is outsourced and there are now a band of City consultants that have assisted on multiple launches. Business development and recruitment specialist Matthew Denney, for example, was Richard East's right-hand man when launching Quinn Emanuel in London and secured himself a partner position at Enyo when it launched in 2010.
While many lawyers initially find the range of decisions you have to make when launching a boutique bewildering – offices, IT, professional insurance and registration – the availability of off-the-shelf technology and help from advisers means it has become easier in recent years to handle the logistics.
Powell Gilbert founder Penny Gilbert recalls: 'We started off in serviced offices and found space in what used to be the Patent Office. That made life a lot easier – there was a lot of support there. Being able to do all your IT on the cloud now and not having to have a huge in-house infrastructure helps. The market is very sophisticated. You have a lot of support in London.'
Many turn to specialist providers to ease the launch, with Signature Litigation using Kindleworth – a provider of managed services to law firms – to help with administration and operational matters. This extends to Kindleworth partner Kevin Munslow, former chief executive of Olswang, acting as Signature's chief executive, and Tom Arrowsmith serving as risk management director.
Another provider used by a number of boutiques is Exigent, a company that provides a range of support services: legal process outsourcing, knowledge management and litigation support. Other cited providers used in the litigation support space include Kroll and Epiq Systems.
Still, the path doesn't always run smoothly. Founded by Addleshaw Goddard partners Simon Twigden, Pietro Marino and Michael Green, Enyo was one of the more traumatic births of the London boutique set, with Twigden selling his house to fund the firm before being hit with the blow that now-deceased Russian oligarch Boris Berezovsky would not redirect his work to the start-up as expected.
'When you start, it's incredibly stressful because there was never going to be a flow of repeat instructions that would cover the costs of the business,' recalls Twigden. 'It was like starting with an empty desk. I sold my house to help start this firm. But you take the risk and work like dogs.'
For many, launching a boutique is now seen as less of a risk, given how established the recent start-ups have become, particularly in contentious practice. Eligible for the full perks permitted for a retired partner at Bakers after hitting 55 and having served more than 15 years as a partner, Cooke says he was 'financially secure' to launch Masseys in 2004 after 'quite a lot of wrangling that we would not be competitive'. He was initially unprepared.
'I didn't know what to expect when I started Masseys so I didn't bank on hordes of clients coming in,' he says. 'My IT was rudimentary and, well, everything was rudimentary. When we [launched Cooke, Young & Keidan] we decided to start up as sophisticated an operation as we could afford. I put a bit more in than the others but we were the beneficiaries of an avalanche of work that followed the 2008 financial collapse. We piled into the banks and so the three of us got money back and we were paid off completely within a year.'
More than a decade later, there is an increasing sophistication behind law firm launches in London as the path has become more established. Cooke, for example, replicated much of the Masseys model he developed to launch Cooke, Young & Keidan and had the confidence to invest a greater sum into the business. For him, that largely came in the form of additional investment in associates, paying higher salaries than his previous firm. 'We went out of our way to locate and offer jobs to people who had the good qualifications and paid fairly generously. We did that quite deliberately and the partners said we will eschew earning big money at the expense of our employees and if that means we earn lower profits for a while that's just how it's going to be.'
Similarly in the case of Enyo, the founders made the choice to launch a fairly sizeable team to have a realistic chance of handling high-end disputes. 'I didn't want us to be a small firm that would struggle to attract the right quality of high-value work,' recalls Twigden. 'So we took the risk to set up with 11 people from day one and we are glad that we did; that's the only way you'll attract good people.'
Three Crowns is a good example of this greater ambition, with its founders' sizeable investment allowing it to hire an administrative team to co-ordinate the launch and external PR to publicise it. Structures were also set up to manage client intake. The partners managed to carry over 70% of their workload and this allowed them to be choosy, measuring associate availability, partner time and the future impact of conflicts before taking on work.
Signature Litigation founder Graham Huntley reflects on the realities of launching. 'There's always a degree of serendipity in trying to work out why you have the revenue you have. We've been fortunate, some of it was sheer luck. Starting out, you have to have some expectations [but] the sources are not what one would have expected in the first two years.'
While Huntley concedes that work often comes from unexpected sources, many that have launched boutiques have been surprised at the initial level of work a senior practitioner can benefit from – thanks to conflicts, referrals and a lengthy career of building up contacts.
Cooke found himself 'drenched in work immediately' upon launching Masseys. Lord Gold, the former senior partner at Herbert Smith, who in 2011 departed to launch legal consultancy David Gold & Associates, was approached in his first week of trading by the advisers of Russian oligarch Roman Abramovich to dictate litigation strategy as he defended a £1.8bn claim from ally-turned-foe Boris Berezovsky.
Gold comments: 'There is huge demand for boutiques as a lot of issues that arise at big firms relate to conflict, and to have specialist litigators who are conflict-free and come out of the big firms, is a big advantage.'
'Controlling the structure'
Launching your own shop raises a lot of questions about how you structure your new business. Those setting up boutiques often have strong feelings on the matter having become disenchanted with the compromises and constrictions of Big Law. Nevertheless, they have to a considerable extent stuck to the classic law firm model – albeit one stripped of bureaucracy.
The vast majority of boutiques launched since 2007 are set up as limited liability partnerships (Radiant Law being a notable exception) and most deploy equity ladders comparable to their former firms.
But if the model is familiar it is typically retooled for the boutique ethos. Many have deliberately aimed for lower associate/partner leverage, both to contain costs and to provide a more partner-driven service that is a core part of the pitch. Billing targets are usually either less central – or not used at all.
'We control the structure more,' says Three Crowns' Georgios Petrochilos. 'There is an inevitable pressure in larger organisations to employ larger teams. All of us had wanted to keep teams as tight as possible in our prior organisations but that's not always easy.'
Despite the greater amount of partner time, the boutique model means substantially lower client bills thanks to huge savings in overheads. Indeed, having highly experienced practitioners working in unflashy offices with limited entourages is much of what draws major clients to such providers.
Paul Zyda, the sole partner of energy boutique Zyda Law, charges between £290 per hour and £450 per hour based on the size of the mandate. Cooke, Young & Keidan charges £300 per hour for partners and Humphries Kerstetter isn't much more, often costing less than the headline associate rate at Mark Humphries and Kristopher Kerstetter's former firm Linklaters, which can bill anything up to £500 per hour.
However, the most innovative boutiques have come in the commercial space, with the likes of Radiant Law, which launched in 2011 targeting outsourcing contracts, and transactional advisers gunnercooke operating the most imaginative partnership models. A limited company, Hamilton and former Barlow Lyde & Gilbert partner Andrew Giverin are directors of Radiant Law, while all five founders operate under the badge of principal instead of partner.
Greg Tufnell, the former UK managing director of Mothercare, has been drafted in as non-executive chair and director in a move designed to bring about additional rigour.
The firm has a slim structure, farming junior work to legal process outsourcing provider Pangea3 in India before setting up its own service centre in Cape Town in March 2014. Hamilton says: 'It's remarkably easy to fill up a law firm but it's been a hell of a learning curve in terms of running it as a company instead of a clone partnership.'
Gunnercooke requires just a £2,500 membership fee and after that takes a 30% cut of a partner's individual business, working in an unusual model with some similarities to a barristers chambers.
Founder Darryl Cooke, formerly head of private equity at DLA Piper, describes the firm 'as partners starting their own firms'. While they operate under the gunnercooke banner, there are no fixed targets and no associate base, with rented legal counsel paid for out of the partners' share of the fees. The firm maintains three offices but partners are largely working out of their own space.
Cooke comments: 'The American Lawyer started to publish profits per partner in 1985 and that's driven how law firms operate in the US and the UK, as all they're concerned about is getting lawyers to bill 2,000 hours a year. We don't believe that service is good for clients. We exist to get away from that model. One client said to me "yours is the only profession where the client is the quality controller", and what he means is you've got two-year-qualified lawyers doing sales and purchase agreements and sending it to clients who then have to mark it up for them.'
The firm will only hire lawyers with more than 10,000 hours of practice under their belts, but with rapid growth already being delivered, and conflicts sure to rise, is the model sustainable given the separate workings of its 75 partners without the barrister-style rules to assist them?
Cooke argues that it is, and the firm has moved to bolster its capacity to handle and develop large clients. One means of doing this was to introduce a model whereby partners that refer work to colleagues receive 10% of the fees generated, leaving 60% of the fees to the partner running the work and the balance to gunnercooke. This approach has helped the firm garner work from Spanish banking giant Santander.
The firm has also launched a '£1m partner programme', an aspirational initiative that five partners have so far enrolled in to help them generate a target of £1m a year with mentoring, additional marketing and fee-earner support. 'There's no lawyer in the regions that does that sort of money,' says Cooke.
Their nimbleness also allows boutiques to branch off into more businesses. Media law outfit Wiggin has done this best, having launched four separate businesses in as many years. Founded from the ashes of Wiggin & Co in 2003, with seven media partners splitting off to start Wiggin and the other six private client partners launching Wiggin Osborne Fullerlove, the media firm has a 20% stake in Cirkus, which is majority-owned by ITV and exports British television programmes, such as Sherlock to Scandinavia. It also owns a consulting firm, a piracy detection device that scans the internet for copycat products and a film financing company.
All 13 equity partners have a stake in these companies and between them stumped up over £250,000 to get anti-counterfeiting company Incopro up and running since founding it in 2012. The 20-person business has begun to capture coveted clients such as Montblanc owner Richemont, is now generating a profit and has generated considerable legal work for Wiggin itself. Such creative thinking helped the firm secure the Boutique Firm of the Year Award at the 2015 Legal Business Awards.
'As a boutique firm, our model is in part to invest in other related businesses,' says John Banister, Wiggin's chief executive.
Zyda Law is another to have created an innovative product, having set up The Planning Helpline for £30,000 at the start of 2015 to advise homeowners and small investors on the legal and planning aspects of development. Incurring no extra labour cost, it uses the same four lawyers employed by Zyda Law but has separate branding 'so that our bluechip website doesn't scare off little Mrs Wiggins wanting to do a small extension who wouldn't come to Zyda Law'. He estimates that by 2020, The Planning Helpline will be generating over £1m a year in revenue and predicts it could even outperform the law firm itself.
Another aspect of the boutique mindset that many seek to deploy is the idea of wider ownership of the business than is possible in a corporate law firm. Aside from deploying relatively flat management structures, many firms actively seek to make associates and support staff feel that they have a stake in the business via bonuses and profit shares.
Signature has been particularly proactive in this regard, setting up a profit-sharing scheme for all members of staff. The scheme generated year-one profit share for staff equivalent to 21% of base salary, in year two rising to 33.4%.
Huntley comments: 'The contribution a [staff member] gives, whether they're a paralegal or a PA, is that they're committing their heart and soul in return for ownership. They get that ownership through a contractual relationship with the LLP. That's completely different from the traditional structure where in return for working from nine to five, we'll pay you x. When people know they are working for a business in which they have an entitlement benefit, they will commit to it in ways that will completely transcend the fixtures of their contract of employment.'
For most firms, referrals are also a key part of the model and increasingly important as international firms pull back from many areas. As Twigden comments: 'It's a massive thing to pass on a client for referral work because the client will hold you responsible. We take that really seriously. We will never let the referrer down and make the obvious point that we will never steal your client. We're not a threat because we can't offer this new client any services other than litigation.'
'It's booming'
As powerful as the emotional pull is of being master of your own destiny, in the long term the prospects for such players will be defined by their financial performance. On this measure, the prospects couldn't look much brighter as a growing list of boutiques achieved record revenues last year, many growing at rates well above those of larger practices. Wiggin climbed 22% from £13m in 2013 to £15.9m in 2014 and gunnercooke doubled its revenue to £4.3m by the end of December 2014.
The corporate-focused firms have done well. Alex Hamilton at £3m-a-year Radiant Law comments: 'We're going to grow aggressively. We'll continue to be very focused and it's going to be innovating within our chosen area.'
Likewise, after having only recruited five partners in its first 18 months of trading, gunnercooke has been much more expansionist since the start of 2014, having now built a team of 75 partners.
Cooke argues: 'First of all there's cynicism as to what you're doing, and then people put you down, then there's general acceptance. The brand is a good brand but we still don't have the profile, which is what we need to get. We have 25 partners we have ongoing conversations with about joining us. We will be over 100 partners by the end of 2015 and in five years' time I expect there will be about 300 partners.'
Nevertheless, the best performances to date have come from litigation boutiques, which have benefited from robust levels of disputes work, while international firms have been increasingly moving away from classic disputes in favour of regulatory work and global investigations work.
See the original article on Legal Business here.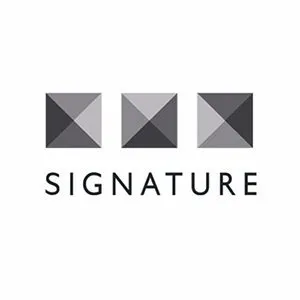 SignatureLitigation
@SignatureLitLLP
All news