Partners Graham Huntley and Simon Bushell have been interviewed in Commercial Dispute Resolution (CDR) in relation to Simon's appointment to the firm.
Read the full article on the CDR website here.
Bushell makes a Signature appointment
"Simon Bushell's move from Latham & Watkins to Signature Litigation adds experience to the firm's existing roster of partners and complements its existing strengths in its key practice areas. One of London's leading litigators seems set for a new lease of life…
A MAN TO RELY ON
There are few types of client that Bushell has not acted for in a commercial context. They range from the ubiquitous US corporations that Latham takes virtue in representing, to private equity houses, financial institutions, banks and ultra-high net worth individuals, in addition to foreign government agencies and state-owned companies…
In a statement, Bushell referred to Signature's "formidable reputation as a conflict free, exclusively disputes focused firm, with a fearless approach to handling complex cases", touching, perhaps, on an issue that chafes all City litigation partners at some point; conflicts of interest…
TOP TEAM
Bushell says he has "known of Graham [Huntley] for a long time, without getting to know him personally, and we have spoken about working together in the past."
He continues: "I believe we will complement each other tremendously in terms of the way we work, whilst sharing the same passion for the job, and we will reinforce in each other the cultural values that we share," illustrating the same desire for excellence in litigation which has seen both men succeed.
Huntley says that Bushell's "strong reputation, especially in civil fraud, speaks for itself". He explains: "We have grown substantially and Signature is a strong platform for another senior litigator such as him. He is highly commercial, imaginative and a great tactician – all skills that Simon will maximise here at Signature."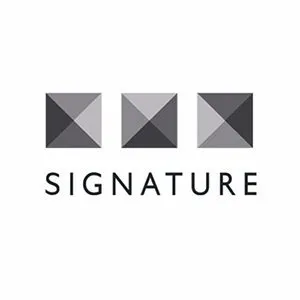 SignatureLitigation
@SignatureLitLLP
All news