'Privilege is now seen as a fundamental human right': British intelligence agencies face spying on lawyers allegations
Legal Business | Sarah Downey
The Investigatory Powers Tribunal (IPT) has heard that legal privileged documents between lawyers and their clients may have been targeted by MI5, MI6 and GCHQ, a disclosure which is said to be of 'grave concern to campaigners and lawyers alike'.
Human rights and personal injury claimant firm Leigh Day brought a claim to the IPT alleging that privileged information may have been intercepted by the intelligence agencies which could have given them an unfair advantage in court. The City-based firm is currently representing two former Libyan dissidents and their families, Libyan politician Abdel Hakim Belhaj and Sami al-Saadi, who allege they were unlawfully rendered to former dictator Muammar Gaddafi's Libya with the complicity of the British Government back in 2004. With legal proceedings issued in the High Court in June 2012, the defendants include the former foreign secretary Jack Straw, the former head of counter-terrorism at the Secret Intelligence Service (MI6), Sir Mark Allen, and MI6 and the Security Service (MI5).
Disclosure of secret documents was previously resisted on grounds of national security until last week, however extracts of three intelligence agencies policies have now been forwarded to Leigh Day and were disclosed yesterday (6 November). The policies include that GCHQ may 'in principle target the communications of lawyers' while MI5 tells its intelligence officers that 'in principle, and subject to the normal requirements of necessity and proportionality, legal professional privilege material may be used just like any other item of intelligence.'
Human rights specialist and Leigh Day partner Richard Stein said that after months of resistance, the security services have now been 'forced to disclose the policies which they claim are in place to protect the confidential communications between lawyers and their clients'.
'We can see why they were so reluctant to disclose them. They highlight how the security services instruct their staff to flout these important principles in a cavalier way. We hope the tribunal will tell the Government in no uncertain terms that this conduct is completely unacceptable.'
Graham Huntley, partner at Signature Litigation, said: 'I think that many lawyers will be troubled by the idea of official guidance encouraging privileged material to be treated "just like any other item of intelligence". Great care needs to be exercised before undermining the fundamental constitutional right of privilege, which makes our legal environment one of the most trusted in the world. '
He added: 'There is also a real issue here for law firms. They already know that there are increasing threats to the confidentiality of their privileged communications over the internet, and knowing that that privileged material might potentially be "targeted" by the state creates some real challenges which need to be properly debated.'
Brick Court Chambers Charles Hollander QC, who represented the Tchenguiz brothers in their high profile dispute against the Serious Fraud Office, commented: 'Privilege is now seen as a fundamental human right. Once you've got that, in any normal situation, you would not expect anyone would be able to do anything to override that. You would need legislative consent in order to do so, otherwise, it's deeply improper.'
Rachel Logan, Amnesty International UK's legal advisor said in response to the news that it 'clearly violates an age-old principle of English law set down in the sixteenth century; that the correspondence between a person and their lawyer is confidential.'
'It could mean,' she added, 'amazingly, that the government uses information they have got from snooping on you, against you, in a case you have brought. That affords the government an unfair advantage akin to playing poker in a hall of mirrors.'
It follows a decision by the Court of Appeal (CoA) last week that allegations of kidnap and torture made by Belhaj and his wife Fatima Boudchar against former Foreign Secretary Jack Straw MP and Sir Mark Allen should be heard at trial in the English courts.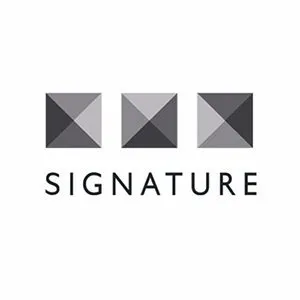 SignatureLitigation
@SignatureLitLLP
All news