Following consolidation in the numbers of large law firms, boutique firms have flourished, providing conflict-free advice and a more targeted approach than allegedly impersonal larger rivals. But what exactly drives the London litigation boutique market?
The fallout from the financial crisis and the growing importance of conflict of interest issues experienced by large law firms, especially in a heightened regulatory climate, has provided the perfect environment for niche firms to thrive. This is evident from the success of London-based boutiques such as Signature Litigation, Humphries Kerstetter and Stewarts Law.
Although such boutique firms are not a new concept, with Stewarts Law setting up 25 years ago, recent merger activity and the international expansion of large law firms has certainly increased demand. Graham Huntley, founding partner of Signature Litigation, following his exit from Hogan Lovells, tells CDR: "Until recently the legal market heavily focused on mergers. From the general intellectual mind-set, size and mergers are good things, but this also generates the need for small firms to exist."
HITTING THE TARGET
Flexibility and greater autonomy are part of the appeal of boutique firms for many lawyers, but there is more to it than simply wanting to move to a smaller firm. Apart from the obvious in terms of size, specialised boutique practices also have a real advantage in terms of focus, speed and efficiency. Huntley adds that this was a key factor in setting up his firm: "The opportunity to create something truly new in that respect was the principal driver for me."
Genevieve Quierin, senior associate at Humphries Kerstetter, and formerly at Linklaters, states: "A lot of boutique firms also offer a similar quality of lawyer to that found at the Magic Circle firms but at a much more competitive rate as boutiques have much lower overheads. We have found that we are able to compete with the larger firms in most claims… as procedural reform has meant that litigation must be conducted in a more proportionate manner, and labour and cost-saving initiatives are welcomed by the courts."
"The task for the so-called boutique firm is to identify areas of focus that can play to the boutique's natural desire for focus, specialisation and efficiency," says Huntley. Aside from financial market matters, an area that is still seeing increasing activity for many boutiques, it is important not to put all your eggs in one basket. He adds: "The aim is for each firm to have three or four business legs to stand on, in case one shortens or topples off."
Philippa Charles, partner and head of the international arbitration department at Stewarts Law, and once a partner at Mayer Brown in London, tells CDR that although the term boutique could be misleading in terms of size and capacity, the specialism and focus offered by the firm count to its most important attributes.
Quierin agrees that "boutique disputes firms specialise in that area rather than being 'support' departments as is often the case at the larger firms where the corporate or commercial department is the engine room of the firm. As a result, boutiques offer a largely conflict-free service".
GROWING CONFLICT
One of the key drivers providing work for boutique firms is conflict. Work arising from conflicts has only increased with the number of large law firm mergers and has almost forced a market of boutiques to pick up the fallout. This is evident in the success of firms like Signature Litigation, which recently celebrated its fourth birthday.
Describing law firm conflicts as "more than a problem", Huntley states that the increasing conglomeration and globalisation of large law firms "necessarily creates and indeed requires the maintenance of a healthy boutique market". He adds: "More and more people understand this, but a few partners in the larger firms still have difficulty grasping why this is happening."
Huntley states that: "Niche firms are affected by the constant evolution and consequences of financial market regulation, where regulators are increasingly looking to stay active." Although boutiques rarely act for the institutions themselves, he says that "because of the scale of problems emanating from these issues, there is need for multiple representation, and niche firms are beautifully placed to do exactly that".
Charles agrees that independence from the commercial relationships which give rise to business conflicts puts specialist firms at an advantage, noting that this can also be a key motivation behind joining a specialist practice. Although she adds that, "clients are looking for many other things from their disputes advisers. Merely being independent is not enough; the whole package has to work for clients to feel comfortable appointing a more specialist firm".
RESISTING TEMPTATION
All three firms deal with a large proportion of international and cross-border work, however Charles maintains: "All of our work has a link to London: whether it is the law of the seat or the substantive law of the agreement. None of our clients are based in England so it is a very diverse group and requires juggling a lot of time zones."
Then there is the issue of expansion.Huntley says that his firm has no intention to expand in the traditional sense, despite establishing platforms with like-minded players in a number of international locations. But, he emphasises, "we will resist the inevitable move at some stage to pursue mergers between niche firms." Adding that to a large degree "expansion of the niche model removes what gives it a symbiotic relationship with large firms".
Quierin agrees, stating that "the more offices a firm has the harder it is to ensure consistency of quality and integrity throughout the firm."
Huntley explains that when choosing the right people internationally to work with, the firm is able to take advantage of the huge freedom of choice "to find the right horse for the right course in whatever place we have to run".
Quierin notes that there is little distinguishing London-based and international boutiques, aside from perhaps a "very deep knowledge and understanding" of the English law. An expertise that, as Charles points out, remains a strongly preferred choice of law for cross-border contracts: "London continues to attract a significant proportion of commercial arbitration cases as a trusted seat of arbitration, and English law," giving firms based in the capital an obvious advantage, as they are ideally situated to give advice on cases where London is involved in either capacity.
Huntley concludes: "Being based in international locations can be a good selling point, but the niche market is not seeking global mandates on a day-to-day basis. There is also an obvious advantage in being able to go anywhere in the world and to choose the right people and share our expertise."
This article was originally published in CDR magazine, and can be found here.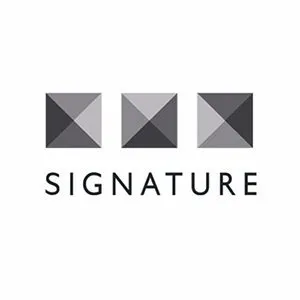 SignatureLitigation
@SignatureLitLLP
All news