Graham Huntley has been interviewed by The Legal 500 following his admission to the Hall of Fame.
The Legal 500 Hall of Fame highlights individuals who have received constant praised by their clients for continued excellence, and recognises those who are at the pinnacle of their profession.
Q: What has been your greatest achievement, in a professional and personal capability?
A: It is rare, perhaps impossible, for great achievements to be personal. In this business they come about through team work of one sort or another. With that proviso I long ago thought that becoming a partner in an elite law firm in the early 90s as part of what had been seen as a minority group was perhaps a personal achievement that stood out. But I was always more taken by the idea that even without the background of a criminal practitioner I helped to save some lives on death row through coordinated activity for the victims of miscarriages of justice in Commonwealth cases. More recently I have been thrilled by the ability with Signature Litigation to operate as a red-blooded commercial practice but build on real cooperative principles, notwithstanding the powerful forces in the profession in favour of personal incentivisation and reward structures.
Q: What do you do differently from your peers in the industry?
A: More than anything else Signature is structured to make the client important for everyone in the firm, and to reward all the firm's members for delivering what the client needs. We have a structure to deliver the right culture, without the need to keep forcing everyone to remember what it is and to implore them to follow it.
At a personal level I like to think that I deliver the maximum focus and determination to the client's cause, but without resorting to unnecessary tactics and aggression. We see much more of that at a personal level than ever I recall 20 or 30 years ago, due I feel to the business pressures these days on many practitioners.
Q: What advice would you give to your younger self?
A: Looking back to when I joined the profession in 1984, I would have welcomed somebody senior telling me that sticking to principles can be quite costly on a number of fronts. I am sure it would have made no difference to me, but it would still have been good to have known!
Going back to an even earlier stage, I would have welcomed proper advice at my (state) school to tell me that to pursue a career I really did not have to study law when I went to university (at Durham). I never fail to give that advice to any students that I talk to these days. It is a revelation how much attitudes in this respect have changed over the last 30-40 years.
Q: Can you give me a practical example of how you helped a client add value to the business?
A: It is often thought that litigators cannot deliver real business value beyond winning or losing a case. But the reality is that risk and liability is so much a part of business life that a genuine trusting relationship between a client and their litigation adviser can help to resolve many problems, including agreeing not to try to resolve them any further, without recourse to the Courts. A vivid example was where I led a team which identified for a client that amongst its large commercial contracts was a major supply arrangement which it knew was one that would always have lost money, but where we could show that the contracts were based on misrepresentations which made the arrangements three times as loss-making. The client was surprised and delighted to find that it could recover value from something which would always have lost money.
Q: Within your sector, what do you think will be the biggest challenge for clients over the next 12 months?
A: Horizons in litigation are rarely that short. Even so, Brexit is having a dampening effect on underlying business confidence (which extends to litigation decision-making), it is obvious that senior Judges are becoming increasingly under-resourced in their work (making the litigation scenario increasingly unpredictable for clients), and we are probably entering an unusually lengthy period of political uncertainty (which helps no one).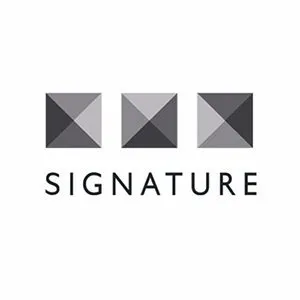 SignatureLitigation
@SignatureLitLLP
All news