Legal Business | Sarah Downey
On the back of robust financial growth for the 2013/14 year, high-flying boutique Signature Litigation is exploring developing a trainee scheme, with a proposal to match itself with non-competing firms and 'facilitate a programme of reciprocal secondments'.
Although talks are in the early stages, Signature's proposal is that it and participating firms would enter into a secondment agreement which would see trainees being placed for six month seats in the other firm but with each retaining the employer obligations of their respective trainees. It is expected that the trainee swaps will be simultaneous.
Speaking to Legal Business, Graham Huntley (pictured) said: 'It is driven by a desire to ensure that we are able to provide opportunities for everyone in the firm to reach their maximum potential which includes providing a career path for our paralegal team. It also offers an opportunity for us to "grow our own" high quality associates of the future with exposure to high quality work from the outset as a supplement to our future pipeline of external recruits.'
Huntley added that the firm's desire to remain focused on contentious work made it difficult to provide the full range of experience required. The firm has drafted in Kindleworth, a specialist provider of managed services to law firms, to consult with other non-competing firms practising either contentious or non-contentious work over the potential to conduct the secondment swaps.
The firm is aiming to launch the programme during the next six months with an initial intake of one, rising to an annual intake of two in the longer term. Its initial approaches so far have been 'received with interest by firms who have previously not considered the option of offering trainee contracts'.
Founded in 2012 by former Hogan Lovells partners Graham Huntley and Helen Brannigan, the 30-member firm has seen its revenue surge by 70% in the last financial year from £4.82m to £8.17m while profit margins are estimated at 50%.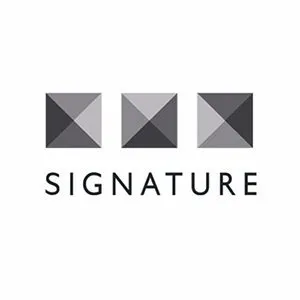 SignatureLitigation
@SignatureLitLLP
All news