Author: Rebecca Carter
Law Society predictions for the UK Legal Services Sector to return to pre-financial crisis rates of growth marries with a continuing surge in disputes work, report practitioners.
Law Society predictions for the UK legal services sector to return to pre-financial crisis rates of growth marries with a continuing surge in disputes work, report practitioners.
Growth in real turnover for the UK legal services market is expected to hit 3.8% this year, rising to 4.9% in 2015 according to an August forecast by The Law Society of England and Wales.
Whilst the sector limped forward with a 1.5% growth rate in 2012 and onto 3.5% in 2013, the predictions compare to the 4.5% average rate of growth in the pre-recession period 2000 to 2007.
"I agree with the forecast as regards litigation and disputes work," Graham Huntley, commercial litigation partner at Signature Litigation, tells CDR.
"I think that there has been real growth in these practice areas and I wouldn't be at all surprised to find pre-recession level disputes work in the market in 2015," he adds.
The improved performance of the UK business sector and increased domestic housing market activity are attributed as the main factors in the 2013 resurgence.
Whilst both will play a significant role going forward, the Society cites the growth of advanced and emerging economies as the driving force behind the predicted buoyancy with the main effects on net exports being felt in the year ahead.
A 2014 report by lobby group TheCityUK found slower economic growth from established markets was likely to constrain fee revenue growth during the 2013/14 financial year.
The predicted strengthening of emerging markets will be an added boost for international firms, which TheCityUK reports have increasingly looked to emerging markets for potential for higher revenue growth.
The Society estimates that net exports grew by 3.8% in 2013 and currently expects a further 3% increase in 2014, with 2015 set to boast a 7.9% boost.
"Today's forecasts are good news for solicitors," Law Society president Andrew Caplen said in a statement.
"High export predictions for 2015 will be welcomed by firms of all sizes having a role in meeting the increased demand for international transactions."
Those exports, previously promoted in the 'Unlocking Disputes' campaign, will be heralded by the 2015 Global Legal Summit, which Caplen added "could not have come at a better time."
That is a statement that some might disagree with; the Summit having been met with some controversy given the extent of proposed cuts to the civil and criminal justice system in England and Wales, particularly in the legal aid sector.
Home and Away
The export of legal services is big business for the UK.
The UK is the world's leading centre for international legal services, according to TheCityUK, accounting for 7% of the global legal services market.
Arbitration plays a key role, with English law being used in 40% of all commercial arbitrations and London being considered the leading preferred centre of arbitration according to the report.
This was reflected by a record number of cases being filed in 2013 at The London Court of International Arbitration (LCIA).
"London's position as an arbitration centre certainly feeds into part of the growth of our London disputes practice and remains a key reason why London is such a big centre for disputes work, confirms Edward Poulton, international arbitration partnerat Baker & McKenzie.
"Most firms with an existing global footprint, or those aspiring to have such a footprint, are investing heavily in international arbitration as it continues to be a growth area due to the continued globalisation of world markets," he adds.
In turn, there is evidence of recovery in the jobs market for disputes lawyers, particularly those with regulatory insights, according to a 2014 survey by UK recruitment consultant Robert Walters.The survey showed that demand had seen a 15% year-on-year increase in vacancy levels.
Huntley confirms that regulatory and financial services are the primary sectors in which disputes work is developing, with both being widely viewed as areas for targeted expansion.
"Over the last year, we saw significant growth across most industry sectors, but particularly in relation to financial services and product liability and medical devices," agrees Poulton.
"We are also beginning to again see some disputes arising out of M&A activity, which tells you that there really is an upswing in the market," adds Huntley.
Read the original article here.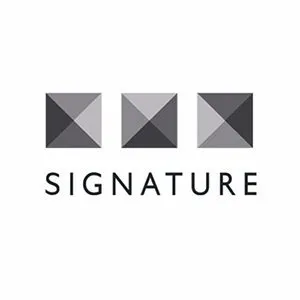 SignatureLitigation
@SignatureLitLLP
All news