Latin America has had a difficult relationship with arbitration in the past, but times are changing. Andrew Mizner reports on growing acceptance and use of alternative dispute resolution in the region.
Arbitration has had a tough time in Latin America over the last decade, most notably at the investor-state level;  that ill-will has, in the past, percolated down, leading to some suspicion towards international and high-end domestic commercial arbitration. The fear has been that arbitration infringes on the state's right to legislate, that it lacks legitimacy and the right to appeal contentious decisions.
Nonetheless, arbitration has prevailed to become a popular and highly necessary form of dispute resolution in the region, as states seek to encourage foreign investment and alleviate pressures on their own civil justice systems.
Testament to arbitration's newfound strength in that part of the world was the attendance of 600 arbitration lawyers from Latin America, or those with an interest in the region, at the International Chamber of Commerce International Court of Arbitration (ICC) conference in Miami in November 2015, to discuss trends in the sector.
INVESTING IN THE FUTURE
The acceptance and growth of arbitration in the region is, in part, tied to the growth of foreign direct investment. Latin America has been one of the largest targets of overseas investment in the past decade, receiving USD 182 billion in 2013, and despite a slowdown in the last two years, it has fuelled economic growth.
Foreign investors, however, require guarantees about their investments, particularly in the form of dispute resolution clauses. With concerns over the ability of local courts to deal with complex, high-value cases, arbitration, with the option to appoint expert panels who can produce a quicker, fairer result is appealing.
Latin American states and commercial entities are therefore compelled to follow suit if they want to attract this investment, and as much of as 70% of it comes through bilateral investment treaties, which normally have arbitration mechanisms built in, according to Carlos Concepción, an international dispute resolution partner with Jones Day in Miami: "Every single one of the corporate deals, infrastructure projects, and investments that is being made where the government is involved, has an arbitration clause."
Diego Gosis, of counsel with Miami-headquartered Gomm & Smith, represented Argentina in many of its International Centre for Settlement of Investment Disputes (ICSID) proceedings. He observes that international arbitration is a relatively new discipline and as such, has taken some time to evolve and to find acceptance: "If you had complicated projects 30 years ago, in oil and gas, or banking, there was very little chance you would not end up in the courts of New York or London," he says, "no-one thought in terms of a globalised practice of international arbitration".
Now, however, he says it is seen in some circles as the only way to deal with major commercial disputes, and its adoption has become a necessity to any economy that wants to attract investment: "There has been a shift of sorts, in that the amount at stake in the international projects has become so large, so global, so international, that no one court system [can be] the guarantor of the legal sanity of an adjudication process."
He continues: "The way that the market has evolved has made it an unescapable reality that there are disputes for which no court is a good court and there is no alternative but to go to arbitration."
An expert panel of arbitrators, having heard similar cases before, whether in the same jurisdiction or not, is perceived as a more credible and accountable forum by practitioners and clients, and less of a risk than the local courts.
"Arbitration developed or evolved much more rapidly than any court system could," Gosis says, "the mainstream method [of dispute resolution] is now arbitration."
Hermès Marangos, a partner with London boutique disputes firm Signature Litigation, agrees: "Arbitration becomes ancillary and auxiliary to the court system."
Latin America has not failed to notice this, and Concepción points out that "all of the major economies [in the region] are signatories to the main and major international treaties, like the Panama Convention and the New York Convention, which give complete reciprocity to foreign arbitration awards", although seven Latin American countries are not signatories of ICSID.
Marangos is more cautious, observing that there is still some local resentment: "There are a number of practitioners who are still reluctant," he says, adding, "there is still a mentality which is in many places not enamoured with arbitration", because arbitration's international nature can make it seem "almost as if it is imposed" on local parties.
Nonetheless, he sees growth overall, albeit that some of it is attributable to international arbitrations being repatriated to the region.
ACTION AND CONSEQUENCE
The value of arbitration to Latin America was illustrated at the ICC conference by Natale Amprimo Plá, of Peruvian firm Amprimo & Flury Abogados. He attributed Peru's navigation out of the economic crisis of the early 1990s to arbitration, which encouraged investment in the country. Peru's GDP quadrupled between 1994 and 2014, poverty dropped from 45% to 23.9%, and extreme poverty from 19% to 4.7%, between 1995 and 2013.
Concepción says: "Peru recognised that in order to promote and develop and attract foreign investment, it needed to have a seamless system for the recognition of arbitration awards or any other dispute resolution mechanism. They adopted that, they moved it forward. They recognised multiple arbitration awards. As a result, the economies there have grown tremendously."
Marangos also picks out Peru, and highlights Chile as another country which is pushing hard to attract investment: "Chileans are the first to want to show that it is a good place for arbitrations."
Further signs of the growing relationship between the international arbitration community and Latin America were apparent at the Miami conference. Alexis Mourre, the ICC president, announced that it will open an office in Latin America and plans to partner with the Havana Chamber of Commerce to host an event in Cuba.
Concepción explains the benefits further: "[Because] arbitration awards are being recognised more readily in Latin America, you are going to have an increasing amount of investment in infrastructure projects through either private money or joint venture projects between governments and private agencies, and that is going to enhance and develop the rule of law, the stability of the economy and promote the further growth of economies all over Latin America."
This is "ultimately part of the big picture public policy perspective of the goal of international arbitration: to create stability in the economies and promote investment in local communities".
INSTITUTIONAL PREFERENCES
Of the major international institutions, the ICC has the most established presence in the region, which will be cemented by its new office, and it has partnerships with many local arbitral institutions.
The International Centre for Dispute Resolution (ICDR), the international arm of theAmerican Arbitration Association, also has a strong presence, thanks to its office in Mexico, while the International Institute for Conflict Prevention and Resolution (CPR), headquartered in New York, is expanding in the region, and has a strong presence in São Paolo.
Otherwise many disputes are handled by local or regional institutions, such as in Brazil; another state where arbitration is on the rise, despite being a non-ICSID country. The Brazilian Supreme Court alone dealt with 100,000 cases last year and arbitration is being encouraged by the courts as a way to ease the overloaded civil justice system.
DANGERS AHEAD
The challenges of this expanding market, says Concepción, will be managing expectations and ensuring transparency in the arbitration process, as its use expands.
Ensuring that parties to arbitrations are compliant with the US Foreign Corrupt Practices Act (FCPA) will be essential. "Under the New York Convention and the Panama Convention, a finding of a violation of the local FCPA legislation is not by itself a reason for non-enforcement and non-recognition of the award. So the issue really is whether the finding of the violation of the local or international FCPA legislation will prevent the domestication of the international award."
Whereas Latin America's relationship with arbitration is improving, in Europe and the US it is arguably worsening. The European backlash against the investor-state dispute settlement provisions in the proposed Transatlantic Trade and Investment Partnership (TTIP) ultimately led to their replacement with alternative measures, and the Miami conference opened on the same day that The New York Times published a front-page article which criticised arbitration as a "privatization of the justice system" – an issue covered in the January-February issue of CDR.
At the conference, Mourre expressed concern about the "climate of distrust around arbitration, due to the controversy over TTIP", while one speaker wondered whether it would spread to Latin America, pointing to the number of ISDS claims against Latin American countries in the last decade, although this has decreased in the last couple of years due to withdrawals from ICSID.
However, the debate over the politicisation of ISDS is an old one, and Concepción says the controversy is "a tempest in a teapot", just a cyclical issue: "That is a conversation that has been around since dispute resolution was conceived, at the dawn of civilisation, and that will always be the case," he says. "Those conversations will never go away and it is all about how societies and governments manage them. Perhaps in the next few years there will be some concern, this is a topical point, but in the scheme of the next 15 to 20 years it is really going to be a relevant factor?"
Gosis says that as a young discipline, arbitration will have to ride out some tough times: "If you stay around long enough you will see cases that will make you retch," he says, "there are things out there that simply make no sense, [but] we are talking about a novel dispute resolution mechanism only 50 years in the making".
"Many of those very bad decisions have created a very justified bad name for unfettered arbitration," he adds, "the fact that there is a wide clamour out there for appeal, revision or cassation mechanisms demonstrates that there is a lot of room for improvement". But he argues that litigation can be just as unsatisfactory and that arbitration should be treated no differently.
"There are a number of high-complexity, high-value processes out there for which court litigation is simply not an option any more," he concludes, "so arbitration has to evolve, we have to become a lot more accountable; counsel has to become accountable, experts have to become accountable, arbitrators have to become accountable."
This article was originally published in Commercial Dispute Resolution and can be found here.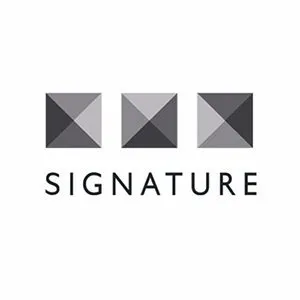 SignatureLitigation
@SignatureLitLLP
All news