New regulation will decrease number of Ecuadorian (re)insurers
By Alicia Dimas
New regulation for the Ecuadorian (re)insurance market will cut down the number of (re)insurers operating in the country.
"The Ecuadorian (re)insurance market is developing, through the introduction of new regulations that aim at eliminating inefficient and small companies," Hermès Marangos, partner for the international law firm, Signature, told Latam Insurance Review.
Last September, a new Monetary Code was enacted in the country, containing the new codified General Insurance Law.
According to Marangos this act introduced several changes, such as the minimum paid-up capital for the establishment of insurance companies, which might not be reached by some new market players.
The minimum capital required of insurers is $8mn, $13mn for reinsurers and for companies operating in insurance and reinsurance.
"But the Monetary and Finance Policy and Regulatory Board may, at any time, increase minimum capital requirements," Marangos warned.
"In this case, insurance companies will have to increase their capital in order to maintain operations in Ecuador," the lawyer adds.
According to Marangos, the resources for capital increase must come exclusively from contributions in money, which cannot come from loans or other direct or indirect financing granted by the company; surplus of the legal reserve; retained earnings; and capitalization of reserve accounts, provided that they were intended for this purpose.
There are new regulations specific for reinsurers, such as the law that establishes that reinsurance companies must create and maintain a legal-reserve-fund of no less than 50% of the paid-up capital.
"Also, at the end of each year, they must allocate at least 10% of their net profits to this legal reserve," Marangos adds.
"Reinsurance companies must invest: their technical reserves; at least 60% of paid-up capital; and their legal reserve in stock market titles, investment funds, financial instruments and real estate, in the segments and percentages set by the Monetary and Financial Policy and Regulatory Board."
Additionally reinsurers are prohibited from trading shares or convertible bonds financial system institutions.
"In no case, investments in financial instruments, issued by institutions of the financial system, may exceed 10% of total investment instruments," Marangos told Latam IR.
"Reinsurers must have a provider of actuarial services. These services may be provided by natural or legal persons, who have been duly certified and approved by the Superintendent of Companies, Securities and Insurances," Marangos said.
The Superintendent most also approve merges and acquisitions of insurance companies in the country.
Additionally, reinsurance companies are required to obtain a specific certificate to provide services in each specific branch of general insurance.
Read the full article here.
View a PDF of the article here.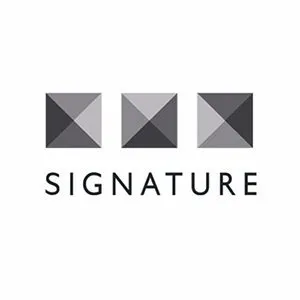 SignatureLitigation
@SignatureLitLLP
All news