Petrobras scandal sends shockwaves through London market
D&O and trade credit exposures potentially total hundreds of millions of dollars
The ripple effect from the Petrobras corruption scandal is triggering a wave of potential claims in London and international markets, with hundreds of millions of dollars of exposures at risk.
A massive corruption scheme at the state-run Brazilian oil firm, which includes a series of allegations of contract-fixing and bribery, has already resulted in the US Department of Justice opening a criminal investigation and the Securities and Exchange Commission pursuing a civil investigation.
The scandal is now threatening to destabilise Brazil's ruling coalition government as more political figures become embroiled, and is having a knock-on effect on Brazil's economy, given the central role Petrobras plays.
According to Hermès Marangos, partner at London-based law firm Signature Litigation, the recent US class action alleges Petrobras operated a scheme whereby repayments of bribe-related expenses were treated as costs under oil and gas infrastructure contracts, incorporated into asset values and then capitalised as part of those assets' values on Petrobras' balance sheet.
Writing for Insuranceday.com, Marangos said the repercussions of the scandal have seen many construction projects involving Petrobras being stopped or shelved as the investigation continues.
"Of specific importance are directors' and officers' (D&O) covers. There are a number of directors who are presently being investigated across the Brazilian construction industry and associated services, such as brokers and outside consultants. Most business is reinsured in the London market," Marangos said.
Petrobras has confirmed it has D&O cover in place for $250m, with Itau Seguros and Mapfre Seguros as co-insurers backed by an extensive reinsurance programme. Local reports suggest Zurich leads the reinsurance programme.
Patrick White, senior underwriter of management liability and deputy managing director of professional and financial risks at Markel International, said Petrobras' D&O policy is likely to have been affected.
However, the ripple effect of the scandal is now seeing the investigation spread further afield.
"The question is how wide this is going to spread – it was not just Petrobras that was involved, but also other companies," he told Insurance Day.
"Given that this is a criminal action, defence costs arising from prosecution and/or investigation are likely to be paid. Petrobras is listed in the US, where US shareholders have launched a class action against the D&Os, leading to possible damages."
In addition to the Petrobras D&O policy, White said the size of the exposure to the London market will depend on how far the corruption spreads to other companies and to what extent these companies are insured in London. The extent to which much Brazilian business is retained locally may limit the impact on London, White said.
But other lines may also feel the impact of the Brazilian scandal, including trade credit and surety.
Mike Holley, chief executive of trade credit coverholder Equinox Global, said the Petrobras scandal had come at the time of a wider economic downturn in Brazil.
"Petrobras has such a massive weight on the Brazilian economy and a lot of companies depend on being suppliers to Petrobras," he said.
"An investigation such as this will put a halt on new contracts. For some suppliers, Petrobras might be their only customer. Petrobras is such an important entity to the state that the knock-on effect from an investigation such as this is significant.
"From our point of view, it is an area we are now very cautious about. We are warning our underwriters to watch out for inquiries from that area. Whenever you have a turbulent area, you tend to see inquiries from unusual sources trying to access capacity," Holley added.
Read the original article here.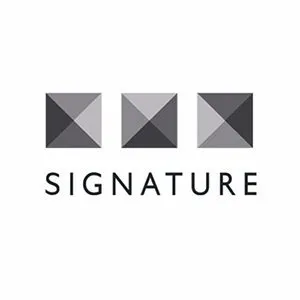 SignatureLitigation
@SignatureLitLLP
All news