The CDR Autumn Arbitration Symposium's opening session asked whether increasing regionalisation in arbitration was a good thing, or whether it is localism in disguise, undermining the strengths of international arbitration.
The session's chair, Mathias Wittinghofer, of Herbert Smith Freehills, Germany, challenged the panellists to explain the positives and negatives of regionalisation.
Leading off, Ing Loong Yang, of Latham & Watkins in Hong Kong, discussed the rivalry between the Hong Kong International Arbitration Centre (HKIAC) and the Singapore International Arbitration Centre (SIAC).
Both centres have similar rules and are in a race to make their rules as user-friendly for international arbitration as possible, for instance, Hong Kong had followed Singapore in introducing emergency arbitrators.
Meanwhile, Yang described the China International Economic and Trade Arbitration Commission (CIETAC), as a "juggernaut", the "big brother of arbitration in mainland China" which administers over 1000 arbitrations, international and domestic, every year. However, as reported by CDR, it has been dogged by some internal issues, leading to the breakaway of two sub-commissions.
While CIETAC has traditionally been less interested in international arbitration, safe in the knowledge it has enough domestic arbitration to keep it busy, that is beginning to shift, Yang said. It is seen as an avenue for China to exert its international influence through 'soft power', hence the opening of a new site in Hong Kong. This opens up CIETAC's appeal because, for example, Hong Kong allows the use of emergency arbitrators, whereas mainland China does not, making the former seat more attractive.
Elsewhere in Asia, there were some aspiring regional centres, such as Kuala Lumpur, Korea and Japan, while the ICC has opened in Hong Kong, as has CIETAC itself, to compete with HKIAC and the ICC.
The focus then turned to Africa, with Megha Joshi of the Lagos Court of Arbitration (LCA). In Nigeria, Joshi explained, litigation can take 10 to 15 years, making arbitration increasingly popular, especially following 2009 law changes giving arbitrators wider powers.
Joshi sketched a view of the LCA having taken ownership of the development of arbitration, building a facility which allows it to become financially self-sustaining – something that too many institutions fail at. Joshi also noted the rise of other regional contenders in Rwanda, Mauritius and Ivory Coast.
While Joshi pointed out that Nigeria has a long way to go before it is wholly well-regarded as a place to do business, arbitration is changing that. International businesses have been operating in Nigeria for years, taking disputes offshore, but the LCA has received assurances from major oil corporations they will now use the LCA for domestic arbitrations up to USD 25 million in value, a major endorsement.
While regionalisation may be benign to Africa, it was dangerous for Russia, according to Vasily Kuznetsov of Quinn Emanuel in Moscow, because it has been battling for years to ensure that Russian arbitration is accepted as part of the international arbitration scene; the risk being Russian arbitration is not to be distinguished from arbitration involving Russian interests, but sited elsewhere. As a result, he suggested arbitral regionalisation was at the expense of internationalisation.
Hermès Marangos of Signature Litigation meanwhile, cited the significance of the Trans-Pacific Partnership (TPP) and its potential to create "all kinds of arbitration issues" between Latin America and Asia. Despite some difficult relationships with ICSID, all of the region's countries ultimately have to embrace it because of the need to attract investment to a region with approximately 165 institutions.
Around 36% of ICC arbitrations were from Latin America, mostly Brazil and Mexico, with the ICC transferring case-management functions to Brazil, such is the demand. Many such cases are actually domestic disputes, dressed up as international ones – arbitration picking up the slack for struggling court systems. The 'localisation' of disputes was a recurring theme throughout the session.
Wittinghofer himself gave an overview of the situation in Europe, where developments "are not quite as dynamic" as elsewhere with very few new institutions, P.R.I.M.E. Finance being the most notable, along with the Chinese European Arbitration Centre in Hamburg – institutions which open doors to China being another recurring theme. Later, one delegate brought the panel's attention to the good work of the China Africa Joint Arbitration Centre, which has great potential to attract cases, if it is a success.
A stronger European trend has been the passing of new legislation and the modification of existing arbitral rules. The trend to modernise rules has tended towards expedited proceedings, emergency arbitrators, consolidation and joinders.  He noted the movement of existing institutions into new territories outside of Europe, such as the LCIA in Mauritius, India and Dubai and the ICC opening offices in Hong Kong and New York.
Most interesting to Wittinghofer was the Chamber of Arbitration of Milan, which has set up arbitral institutions in the Maghreb region of North Africa, as a potential wider Mediterranean hub.
He noted the great public criticism of investor-state dispute settlement (ISDS) within Europe, particularly the proposed Transatlantic Trade and Investment Partnership (TTIP), which has spread into criticism of commercial arbitration, particularly in Germany. Nonetheless, he noted, the institutions have not really reacted to these criticisms
as yet.
LOCALISATION OR REGIONALISATION
Wittinghofer opened up a wider conversation by asking whether regionalisation really exists; to what extent was it a proliferation of institutions, and did those institutions strive to sufficiently distinguish themselves?
Marangos argued that 'regionalisation' was a misnomer. Brazil's arbitration growth was driven by a desire to repatriate domestic disputes taken overseas by Brazilians disenchanted by corruption, whereas genuinely regional disputes still tend not to go to Brazil.
Yang observed that in Asia arbitration is seen as a business, and the region's arbitration boom is because it used as "another plank of economic growth" to attract business to those jurisdictions.
This article was originally published in CDR Magazine and can be found here.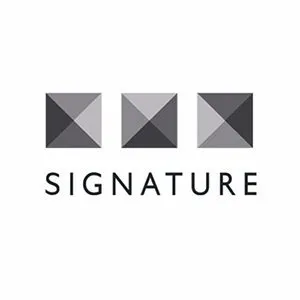 SignatureLitigation
@SignatureLitLLP
All news