Following the French Supreme Court's important decision in the scope of asbestos-related litigation, Partner Sylvie Gallage-Alwis discusses how the decision will change the sphere of civil claims in France.
This article has been published in Law 360, 4 June 2019, and can be found here.
The European Union is a complex market when it comes to the surveillance of the products and services provided by professionals to consumers.  It is a complex market not only because of the multiplicity of regulations that companies must abide by but also because of the specificities of each Member State.
Each year, the French main market surveillance authority, the French Directorate General for Competition Policy, Consumer Affairs and Fraud Control (DGCCRF), publishes a report on the controls carried out and the penalties applied during the previous year.
The report for 2018, published on April 2, 2019[1], shows that last year, the DGCCRF dealt with a number of health-related risks for consumers.  This article will focus on two topics emphasized by the DGCCRF: (i) its efforts to adapt its controls to online selling, which has developed tremendously these past years and to encourage consumers to report more safety/non-compliance issues and (ii) the existing penalties against late payments or non-compliant payment terms in order to ensure a fair marketplace.  Record fines have been ordered these past weeks in this respect.
Overview
In 2018, the DGCCRF carried out 543,000 controls, including 111,600 on-site controls and 12,600 website controls.  The authority reports that it had 330,000 tests carried out by its laboratories and that 128,568 cases of non-compliance were recorded.  Out of these 128,568 cases, the DGCCRF notably issued 81,227 warnings, ordered 31,711 corrective measures and pushed for 10,437 cases to be referred to Criminal Courts.
The DGCCRF mentions that it carried out slightly less on-site controls but that the number of websites that were controlled increased by 2% (i.e., approximately 200 more websites controlled).  Out of all the controls carried out, 64,607 followed consumer complaints, 50% of which had been sent by email.  Housing, Telecommunications/phone, food, transport and insurance are among the most complained about areas.
When it comes to reporting safety issues, the DGCCRF received 706 alerts relating to food products, 11% of which concerned other Member States as well, and 824 alerts on non-food products, 25% of which concerned other Members States as well.  Most reported products were toys, electronic products and cosmetics.
A specific context
It ought to be noted that this report has been published in a specific context.
It is one of the first reports that shows to which extent the DGCCRF and companies are agreeing on settling for an "administrative fine" rather than having the case potentially referred to the Public Prosecutor who may then decide to bring the case before a Criminal Court.  Indeed, one must bear in mind that not only safety issues but also "administrative compliance issues" (e.g. incorrect labeling) can trigger criminal liability in France.  Indeed, deceit, consumer misrepresentation, misleading commercial practices, etc., are offenses in France.  As a consequence, administrative settlements allow to close the door to criminal proceedings but also to any potential claim for damages by consumers in the scope of such criminal proceedings.  There is, however, a kind of admission of guilt that the company should be ready to accept.  Indeed, the DGCCRF reports 2,950 administrative fines representing a total amount of 19.4 million Euros in 2018.
The second specificity of this report is that on August 10, 2018, the Law "ESSOC" entered into force.  This law enables all businesses in the automotive and construction industries to be offered a second chance by the French authorities, i.e. "a right to make a mistake", unless there is an obvious intention to breach health, safety or environmental laws.  In other words, when a non-compliance is noticed, companies are now offered the possibility to implement immediate corrective actions.  If they refuse or fail to implement such measures, they will risk penalties.
The role of Internet – the DGCCRF controls and uses the Internet
In 2018, the DGCCRF decided to control the safety of products sold on the seven most popular online marketplaces in France.  The agents created fake accounts to order more than 160 products, which were then all tested in laboratories.  65% of the products were deemed non-compliant, 38% of which were even considered a high safety risk (in particular because of the presence of chemical substances).  The online marketplaces were asked to immediately remove the offers relating to these products and to inform all consumers who had purchased the said products.
However, the DGCCRF does not limit itself to controlling what is happening on the Internet.  Indeed, it uses the Internet to increase its knowledge of the market.  For instance, the French online platform SignalConso[2] was discreetly launched in December 2018 for limited accessibility to a French region (Centre-Val de Loire).  Three months later, more than 200 reports would have been sent by consumers in this region against professionals.  This very high number is notably explained by the way the platform was created.  Indeed, there are a lot of categories that can justify a complaint with descriptions that allow consumers to quickly understand the things they should check.
For the sale of products in stores or even the services offered by a store, the consumer is informed that he/she may file a complaint relating to the following elements:
State of the premises (unclean premises/equipment, staff without any headgear or gloves, staff hygiene, presence of animals, temperature issues, etc.)
Pricing issues (price not displayed, incorrect price, refusal of a payment method, price too high, false discounts, unjustified costs, etc.)
Advertising issues (product not available, misleading claims, etc.)
Issues with the service related to the purchase (after-sales problems, unfriendly staff, refusal to take back a product under warranty, etc.)
Questions already arise regarding the relevance of a complaint concerning a price that is too high and unfriendly staff due to the subjectivity of these categories, all the more so given that if the consumer chooses this option, his/her name will not be disclosed by the DGCCRF to the professional, meaning that the latter will potentially be unable to provide an adequate answer.
Furthermore, a whole page will be dedicated to online selling and, for each of the above categories, the preliminary question of knowing whether the purchase occurred online is asked.  This occurs in a context where the DGCCRF announced, on January 31, 2019, that it is going to strengthen its cooperation with the French National Information Technology and Liberties Commission (CNIL) in order, in particular, to "better raise awareness among consumers regarding the risks taken when communicating personal data and broadcast the good practices implemented by professionals" and "perform joint inspections"[3].
Consumer welfare is not the only concern – beware of the payment terms
It would not be accurate to limit the role of a market surveillance authority to the relationship between a manufacturer or distributor and a consumer.  Companies are also closely monitored in their relationships with other companies and in particular their suppliers.  The French authorities are well known in the European Union for their strict approach aiming at protecting French small and medium businesses against larger international groups.  Conditions around payment terms are an easy way to carry out such controls and have become one of the DGCCRF's main focus these past years.
The DGCCRF mentions such controls as being one of the most important campaigns carried out in 2018, stating that "the net released cash flow if all late consumer and supplier debts were paid after 60 days is assessed at 16 billion Euros in 2017.  Late payments entail a risk of transfer of cash flow difficulties from one company to another as a result of successive late payment behaviors".
In 2018, the DGCCRF penalized 263 companies, representing a total fine of 17.2 million Euros.  These figures are much higher than in 2017 (155 fines representing 8.6 million Euros).  More importantly, the DGCCRF has created a specific page on its website that lists all the penalties and the names of the penalized companies[4].  It is called the Wall of Shame.  This is not usual practice in France and can be at the origin of difficulties for companies trying, for instance, to develop their business in France.
Worse still, in its latest annual report published in February 2019, the DGCCRF lists the companies that were applied the maximum fine possible and the ones that were applied a fine just below the maximum amount[5].  Beginning of April, two companies were fined record sanctions in the amount of €510,000 and €670,000.
Conclusion – No one is spared
When reading the DGCCRF's report, it becomes obvious that this market surveillance authority spares no industry and no type of company, whatever its role in the chain.  The DGCCRF managed to deal with high-profile investigations as diverse as the baby milk issue at the beginning of the year 2018 and the safety of headphones and the need to control the volume this equipment can deliver.  Health and safety is a major concern and the DGCCRF once again focuses on the presence of chemical substances in consumer products, trying to determine which chemical could be a source of global hazard tomorrow.  However, the fairness of the market is an increasing concern, with the DGCCRF trying to protect the "weaker party" in contracts between companies.  Finally, a very important part of the DGCCRF's mission is to detect what we could call "administrative non-compliance" issues, i.e. incorrect labeling or information that could mislead consumers without however creating any kind of safety risk.  Back in the years, such cases of non-compliance were notified to the companies who then implemented corrective measures that could even be negotiated with the authorities in order to take into account what was feasible and when (e.g. everyone knows that relabeling products takes time).  In the last couple of years, such cases of non-compliance have become a type of income for the French State with fines being ordered on a regular basis, the increase of such fines (for instance, the maximum fine for deceit for a company went from 300,000 Euros to 1.5 million Euros) and with the creation of the consumer class action in 2014 allowing consumers to also be compensated.  Companies should, therefore, control all the aspects of their actions on the French market and keep in mind that similar risks also exist in other Member States.
[1] https://www.economie.gouv.fr/files/files/directions_services/dgccrf/dgccrf/rapports_activite/2018/resultats-dgccrf-2018.pdf
[2] https://signalconso.beta.gouv.fr/
[3] https://www.economie.gouv.fr/dgccrf/cnil-et-dgccrf-font-evoluer-protocole-cooperation-pour-renforcer-protection-des-consommateurs
[4] https://www.economie.gouv.fr/dgccrf/sanctions-delais-paiement
[5] https://www.economie.gouv.fr/files/files/directions_services/dgccrf/presse/communique/2019/CP-bilan-sanctions-2018-delais-paiement.pdf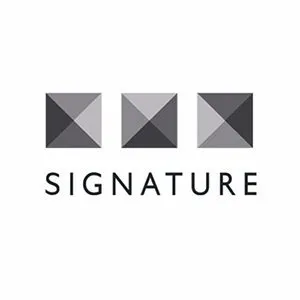 SignatureLitigation
@SignatureLitLLP
All news