Partner Sylvie Gallage-Alwis has been interviewed by Law.com regarding her career and path to leadership and passes on invaluable guidance for all lawyers aspiring to become leaders within their own firms and areas of law.
Sylvie's interview was published in Law.com, 6 July 2022, and can be found here. 
How long have you been at the firm?
Signature Litigation is a firm that only focuses on Dispute Resolution (litigation and arbitration) and was founded in London in 2012.  In 2017, it opened an office in Gibraltar. I am one of the founding partners of the Paris office which launched on 1 January 2019. It is the only European firm focused solely on dispute resolution.
How long were you a partner at the firm before being promoted to firm leadership?
I started in my leadership role the day I became a partner at Signature Litigation, thanks to the fact that this promotion happened when founding our new office in Paris. I therefore had to adjust to my two new roles all at once. Not only did I need to manage my cases and team as a partner, build a business and a plan like a partner, I also had to create and promote our new brand in the Paris market, as well as help develop and manage a new office, with all the administrative steps and decisions to be taken that are associated with this.
Were you a partner at another firm before joining your present firm? If so, which one, how long were you there and when did you leave? 
I arrived as a partner at Signature Litigation in 2019. Before that, I was in the Litigation team of the Paris office of Hogan Lovells where I had been a trainee, an Associate, then Senior Associate and Counsel for 11 years.
What year were you promoted to your current position at your current firm?
January 2019.
Were there any surprises you faced after becoming a leader at the firm?
As a founding partner of an office, I admit that I had underestimated the number of decisions to be made on a daily basis for launching it. At the beginning, I had to deal with more than two hundred emails per day for the transitioning from one firm to another, the integration into a new firm and the setting up of the new office. I had to do all of this while also working for my clients and making them trust that a change in firm will not affect the dedication, efficiency and quality of the service they were already used to.
That being said, it was all positive energy as becoming a leader is very exciting, especially when you are given an opportunity to shape your working environment with a very supportive management team.
What's been the biggest change, day-to-day, in your routine since becoming a leader at the firm?
The biggest change that I have faced is that for every single decision you take, you must think deeply about the consequences of such a decision on the overall firm. You also learn that it is not just the financial impact of your decisions that you have to examine. You also have to take into account the impact on the team, our clients and the image/reputation of our firm. In this process, you also have to think about the risks you are ready to take. To summarise, your perspective on all aspects of firm and team management changes as your decisions will have a concrete impact.
What do you think was the deciding point for the firm in elevating you to your current position? Was it your performance on a specific case? A personality trait? Making connections with the right people?
I believe that it is a bit of all the criteria mentioned in the question. Obviously, the turnover I was generating at the time, which was what our firm needed to sustain the opening of an office with my other founding partners, was a key element.
This being said, whilst my turnover was what was needed, it is not the full picture. I know that my firm appreciates my entrepreneurship as we are a boutique that aims to work on the most competitive litigation in the market. Business development is in our DNA. We indeed believe that being a great lawyer is essential but that is a pity if no one knows who you are. I have always been very attracted to business development, marketing, and branding, and I love building action plans. I have a plan for everything that I do in my professional life, short, mid, and long-term, client-team-marketing-branding, for myself but also for what I would like the firm to look like. As such I have a clear vision of what I would like my firm to become and this is what motivates me.
What advice would you give to someone whose goal is to ascend to firm leadership?
My advice would be to believe in yourself and not to limit your vision of what you can do or become what others do or believe you should do. I would definitely advise to rely on mentors as they will support you and help you think outside the box, and not to limit yourself to what is "reasonable" and "expected", nor to work on mimicking their careers.
If you want to ascend to leadership, you need to know what the expectations of your firm are, work at meeting them but also work at going further and at developing other things than what your firm is expecting. You should not just think about how to ascend to firm leadership. You should think about the type of leader you want to be. That's what is interesting but also what will interest your firm.
What I have personally done is that I have analysed the careers of people that I admire and defined for myself what I want to achieve faster and greater and worked on that. There are a lot of doubts along this process and, many times, people will tell you to be more patient or that it cannot be done. When this happens, you need to take a deep breath and speak with someone with indefectible belief in your capacities. For me, it is my mother, who always believes that I can achieve whatever I want and even more, and never allows me to settle for less. Find this person or the thing to do that puts you back on track when in doubt. To ascend to leadership, you need support because no one can do this without doubts and fears developing.
Who had the greatest influence in your career that helped propel you to your leadership role?
Thomas Rouhette, also a founding partner of Signature Litigation's Paris office, has had the greatest influence on my career. I joined his team at my previous firm, fresh out of Law School, as a trainee and we have been working together, and most importantly, I have observed him and learnt from him over the past 15 years, while benefiting from his support throughout my whole career.
I always enjoy discussing management and leadership with him as we are not of the same generation nor of the same background. Having someone who advises you along the years and who is also ready to debate on topics on which you do not necessarily agree, is key for career development and also in a firm partnership. As such, Signature Litigation is great at giving partners of all generations a say in how the firm should evolve, allowing diversity in ideas to be put on the table.
Knowing what you know now if you had a chance to advise or mentor your younger self (at any stage). What advice would you give to yourself and/or what would you do differently?
As I have to pick one, I would tell my younger self a quote that reads "You'll never be criticized by someone who is doing more than you. You'll always be criticized by someone doing less. Remember that".
Along the same lines, I also remember a manager telling me: "why do you care about what they say about you? They have no role to play in your career".
This is so true and this is why you should always focus on what's essential as a lawyer: the quality of your work. What is important as a lawyer is that your client is happy with your work. Internal politics are a pernicious phenomenon in numerous companies and need to be tackled by all organisations. In this respect at Signature Litigation, all remunerations are objective, transparent and fixed for all members and only depend on seniority. This is the same for promotions (except for partner) which are based on seniority. Nothing is subjective. This is a great way in my view to render any internal politics and unhealthy competition irrelevant and I can only encourage leaders to focus on this topic to create a caring working environment.
How do you keep your teams motivated during these unprecedented times?
I am blessed to have a team that is dynamic and very motivated and passionate about what they do. They make my life as a manager very easy! What I try to do is to be available as much as I can and make them very comfortable with the idea that they can contact me whenever they need to (even if we are not in the office together).
I also push them to work with one another (even if they are not all in the office at the same time) and try to build up the team spirit through regular contact altogether as a team (via weekly team calls for example) to ensure that everyone knows what the others do and determine what they can work on together.
As litigators, we travel together to attend trial hearings around France several times a year (not the whole team but each time the team in charge of the case). When this happens, I try to always have moments planned when we can relax together as a team, generally around a nice dinner!
Finally, we organise team activities on a regular basis, whether lunches or drinks or some more organized team building events.
Creating a team spirit is like any relationship, it takes time, and it requires positive effort. In these unprecedented times, the challenge is to ensure that no team member is isolated or does not feel involved anymore. There is also the challenge of identifying issues or unhappiness when you do not necessarily see these people on a regular basis. This is why I take the time to touch base with everyone in the team on a regular basis and have my team members contact each other regularly as well.
What's an accomplishment that you are proudest of?
Whether at a firm level or individually, I am most proud when clients and/or prospects compare us to very reputable and well-respected competitors. This is a very gratifying way of recognising all the work we put in developing a reputation of a must-go to firm in dispute resolution.
What's the one characteristic that you believe every firm leader should possess?
Multitasking! You must indeed juggle client work, team management and firm management. You cannot afford to neglect one.
What is the one behavior or trait that you have seen derail more leaders' careers?
I believe the one behavior that derails leaders' careers is not adapting yourself to your clients' and team's needs. As a leader, you need to be in "open eyes and open ears" mode at all times to ensure that what you are doing stays relevant. I also believe that as a leader, you should not limit yourself to listening to some team members only. You should know the expectations and the opinions of all seniorities and positions within your firm to test the relevancy of the steps you have implemented.
Pick Three words and/or phrases or key elements you would like to focus on for 2022.
Diversity. International Exposure. Further developing climate change and class action expertise.
What's the key to running a successful initiative in your opinion and, based on recent events like COVID and work from home policies, has your definition of success changed since 2020/2021?
My definition of success has not changed with the COVID pandemic but the way to achieve it certainly has. We all had to reinvent our way of working with clients but also with our teams. There were some budget shifting decisions and the implementation of new ways to reach out to prospects and make business development. What this event has shown is that you need to be flexible and a whole business must be ready to adjust quickly if it wants to survive. Team spirit is a key element in my view, and I therefore believe that if you want to run a successful business or initiative, you need to invest in your team and develop a very trusting relationship, both ways.
With D&I in mind. How can women better position themselves for success and for leadership roles in law firms?
Women need to believe in themselves more. Without getting into the usual cliché, I believe that we doubt more of our capabilities than men would. The imposter syndrome seems to be a women syndrome, which is not normal.
In addition, women can support women. In the legal industry, you have an increasing number of women working in-house. Women lawyers need to take advantage of that and seek their support in having them contact the female partner or associate rather than the senior male partner for instance, for pitching purposes. Women lawyers should also seek to refer work to each other, rather than sending it to the senior male partner. In other words, senior male partners should not remain the only point of entry into a firm for clients and other lawyers. This is an easy message to convey between women and it is the only way to efficiently push women up to partnership and then to a sufficiently comfortable position within the firm to reach a leadership role.
On the other hand, I also believe that if women want to be considered in leadership, they should bear in mind that their ideas need to be representative of all members of the firm and not just women. As a leader, you need to have all interests at heart and if you do appear as having only one (even if of utmost importance), this will be an obstacle.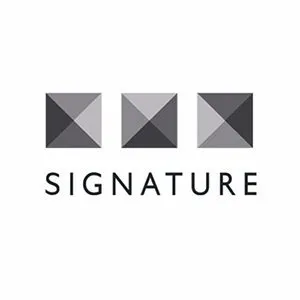 SignatureLitigation
@SignatureLitLLP
All news