Partner Emmanuèle Lutfalla and Trainee Simon Fitzpatrick, discuss how the Collective Redress Directive intends to heavily modify certain aspects of class actions in Europe and how it will impact insurance contracts, in Law360.
Emmanuèle and Simon's article was published in Law360, 24 March 2020, and L'AGEFI Hebdo, 2 April 2020 and can be found here and here respectively. Their article was also published in La Lettre des Juristes d'Affaires, 13 April 2020, and Liability, Risk and Insurance, April 2020, and can be found here and here respectively. Another version of this article was published in Commercial Risk Online, May 2020, and La Tribune de l'assurance, 15 September 2020, and can be found here and here respectively.
If our legal memories serve us well, there has only been one true class action brought in France against an insurer relating to an insurance-based investment contract.
In this case, CLCV v. AXA-AGIPI, the class only has seven members and they are contesting the insurer's interest rate under the terms of their 1995 contracts. AXA-AGIPI sought review at the Court of Cassation on purely procedural grounds without an examination of the merits of the case.
The court was asked to consider whether each individual class member's claim, as presented in the court pleadings, met the requirements under the Consumer Protection Code and Article 6.1 of the European Convention on Human Rights.
On June 27, 2018, the Court of Cassation rejected the appeal on the grounds that the judge examining the merits of the claim should respond to this line of reasoning.
On Nov. 27, 2019, the Council of the European Union released its proposed changes to the forthcoming Collective Redress Directive. Thus, it feels appropriate to discuss the potential impact of these changes on insurers.
It is true that the new directive desires to be wide-ranging. Not only does it allow consumers to claim monetary damages rather than limiting claims to injunctive relief (France already allows for both claims). Moreover, it provides for reinforcing existing crossborder class actions allowing residents of multiple member states to regroup into one single class in front of a single member state's court or administrative authority.
For the first time, the insurance industry is specifically mentioned. The new directive cites two existing European directives on insurance: the Solvency II Directive and the recast directive on insurance distribution.
Therefore, a class action may be brought on the nature of precontractual information provided to customers. Specifically, we may identify two potential sources for class actions: the providing-advice-to-customers requirement and managing conflicts of interest in insurance-based investment sales.
Article 20(1) of the recast insurance distribution directive, which is applicable to all insurance contracts, provides that insurers and their intermediaries must propose an insurance product that meets the customers' needs and explain their reasoning. Regarding insurance-based investment, these requirements are increased under Article 30.
The insurer and their intermediaries must provide a written document and specifically inquire about the customers' personal situation: their financial status, their investment goals, their understanding of finances and their experience with financial investments.
For conflicts of interest, the insurance distribution directive requires insurers to manage and limit potential conflicts of interest. However, if a conflict cannot be reasonably limited and if the customer would be exposed to risk, the insurer has a strict obligation to inform the potential client(s).
No one doubts that these dispositions could be the source of abundant claims, which exist as individual claims on the national level, and could be transposed into insurance class actions.
Among the European Union's proposed overtures, two of them merit particular attention.
The Reinforcement of Cross-Border Class Actions
The Council of the European Union encourages cross-border claims initiated by qualified entities that must represent consumers/insurance customers. But they are subject to strict conditions linked to their nonprofit status and to having real expertise in their chosen field.
In order to bring a cross-border class action, member states will prepare a list of approved groups. These groups will be able to bring class actions before other member states' courts or administrative authorities. The text authorizes the qualified entities of one member state to represent consumers/insurance customers before the courts or administrative authorities based solely on their home member state's designation. Perhaps we will see examples of forum shopping like we observe in the U.S.
However, the receiving member state's courts or administrative authorities will have broad discretion to determine whether the qualified entity does or does not meet the statutory purpose requirements.
For example, a nonprofit group that defends the interests of internet users decides to file a class action against an insurer based on potential conflicts of interest. This suit would not be in accordance with its statutory purpose and the receiving member state's courts or administrative authorities could refuse standing.
As soon as the new directive comes into force, it remains to be seen whether or not these qualified entities may pass the first stage since they will have to pass many procedural hurdles. From a practical standpoint, depending on the national application texts' wording, cross-border class actions could be rather limited.
The Slashed Financing of Qualified Entities
Without a doubt, the biggest challenge for European class actions relates to the financing of these cases. The European Commission's proposal seems to allow the possibility to have third-party funding only in cross-border class actions.
The council clearly reduced access to funding since it has allowed standing to be excluded if the qualified entity is heavily influenced by the third party brought in to finance the litigation. Courts will also have the possibility to deny standing in similar circumstances. The proposal requires that the qualified entities be in sound and stable financial situation with mandatory disclosure relating to funding sources.
The council's proposal takes a proactive approach in admitting third-party funding in principle. But so many conditions are attached that obtaining financing will be difficult.
The directive's recitals are also hostile to funding by defendant's direct competitors. For example, Insurer A may not finance a class action against Insurer B relating to failings in its precontractual information requirements.
At the end, we can effectively doubt European class actions' real potential. The prerequisites and requirements are so numerous that the number of class actions will be low. Nevertheless, insurers must consider the explosive potential of the proposed new directive because if a class action were allowed to proceed and is properly financed, it could be a ticking time bomb.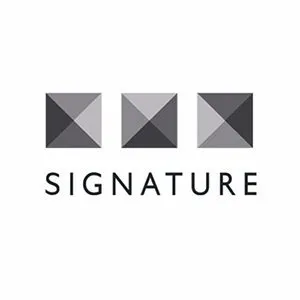 SignatureLitigation
@SignatureLitLLP
All news