Senior Associate Kate Gee and Associate Olivier Swain examine the effects of asset disclosure orders, noting that these can be wide-reaching and produce unexpected pressure points, in Law360.
Kate and Olivier's article was published in Law360, 15 May 2021, and can be found here.
The impact and extensive reach of worldwide freezing orders ("WFOs") obtained in the English courts is well known. Claimants and judgment creditors frequently rely on this powerful weapon to preserve a defendant's global asset position and to prevent fraudsters, companies and individuals from moving and disposing of assets to avoid enforcement against them. Accordingly, WFOs are widely understood and commonly used – as a tool both pre-judgment, to secure the defendant's assets for enforcement, and post-judgment, to support and advance the enforcement of judgment debts.
Although asset disclosure is invariably ordered as part of the WFO (or as a precursor to an application for a WFO, under CPR25.1(g)), rather less is said about the utility and force of asset disclosure provisions in their own right – whether terms within the WFO or in a freestanding asset disclosure order (in each case, referred to as an "ADO"). The standard wording for the disclosure terms of a WFO is found in Practice Direction 25A (or, if the proceedings are in in the Commercial Court, from that court's guide). The broad starting point is disclosure of all its assets above a value fixed by the Court, whether in the respondent's name or not, and whether or not solely or jointly owned, giving the value, location and details of all such assets.
This article outlines some of the ways in which a proactive approach to asset disclosure can – and should – form a central part of an applicant's asset preservation or enforcement strategy.
What is the potential impact of a disclosure order?
An ADO can be unexpectedly wide-reaching and fruitful, not least in identifying unknown assets against which a debt might be recovered. An ADO can also apply pressure on a respondent, which will vary according to the specific circumstances. It can reveal relationships (individual, beneficial and corporate) to explore, identify potentially valuable disputes with creditors in this or other jurisdictions and also expose tensions with authorities (tax, accountancy and other regulatory bodies) that can become pivotal pressure points.
Subsequent failure to fully comply with an ADO is very common. At a high level, non-compliance can produce adverse inferences and/or prejudicial narratives which can benefit the wider enforcement strategy. However, it also provides a basis for further action against the respondent to focus on specific elements of (or gaps in) the inadequate asset disclosure, including for example: further applications for specific, third party or documentary disclosure, an application for cross-examination on the disclosure provided, an application for delivery up of the respondent's passport (pending compliance) and – ultimately – an application for committal for contempt of court. Any of these measures can encourage a respondent to be realistic about their challenges to enforcement, or encourage more candid engagement with the terms of the ADO.
How should an ADO be framed for maximum effect?
The terms of the ADO should be sufficiently broad to capture the known or anticipated ways in which the respondent might hold, structure or have sought to conceal their assets, and include all types of assets against which enforcement may be sought, up to the value of the claim or debt. By conducting a preliminary investigation into a respondent's use of corporate vehicles (including offshore companies and trusts) and identifying whether assets have been transferred in recent years to trusted individuals such as family members or business associates, it can be possible to put together a compelling picture of where and how the respondent is thought to hold assets and – in turn – what one should expect to see in any disclosure produced.
As new asset categories emerge, the scope of ADOs must correspondingly expand, embracing an ever-wider spectrum of types of assets that may be frozen. In addition to cash, properties, bank accounts, shares and other common financial instruments, an ADO (and WFO) can cover artworks, vehicles and vessels, actions in claims brought in this and other jurisdictions and – as of late – investments in crypto-currencies and crypto-assets. We have seen Bitcoins treated as property under English law (AA v Persons Unknown), and the UK Jurisdiction Taskforce's legal statement on crypto-assets suggests that other crypto-assets will follow. It therefore seems likely that non-fungible tokens, for example, would also be treated as appropriate subjects for a WFO or ADO. When determining whether unconventional assets are "property" that can be the subject of an ADO or WFO, the courts will be reluctant to allow opaque asset-holding structures to frustrate enforcement, and will take a dim view of a respondent who has sought to conceal its assets in that way.
What immediate steps should be taken when an ADO is granted?
Service: Consider how to serve the WFO or freestanding ADO on the respondent, particularly if it has been obtained without notice. Personal service is typically required where an order is accompanied by a penal notice. However, in certain circumstances a court may grant an order to dispense with personal service and permit alternative service (such as service by email), especially during the Covid-19 pandemic and/or where the respondent is outside of the English jurisdiction.
Notification of the WFO: Notifying third parties in and out of the jurisdiction is important to enforce a WFO, as a safeguard against a party dealing with or disposing of the frozen assets. In this context, two recent cases stand out: YS GM Marfin II LLC & Ors v Muhammad Ali Lakhani & Ors and Euroil Ltd v Cameroon Offshore Petroleum Sarl. In Marfin, the judgment rejected the idea 'that there is any impropriety in notifying third parties who may be dealing with companies owned by the Defendants.' However, there are jurisdictional limits of orders made by the English courts. Although it is common practice to provide notice of WFOs to third parties, including those outside the jurisdiction, creditors should consider carefully which have a genuine need to know the terms of the orders.
When notifying third parties, care must be taken to represent the terms of the WFO fairly and accurately, and to not overstate the terms or effect of the order on the respondent or on the parties being notified. Notices should explain, for example, how the terms of the orders affect persons outside of England & Wales. Importantly, third parties outside of the jurisdiction, even when notified of the WFO, will not be liable in contempt proceedings. The court has been critical of notifications which characterised the WFO as proof of the respondent's breach of contract. A notifying party should keep in mind the general rule on 'collateral use' of documents which have been disclosed in proceedings too, and take care to preserve any confidentiality pertaining to the order.
How can asset disclosure inform steps in other jurisdictions?
Asset investigation undertaken pre-application can inform action overseas. Sophisticated parties often hold assets in multiple jurisdictions. In those circumstances an applicant will need to invoke the powers of other jurisdictions in parallel, whether for disclosure or preservation. Where an overseas Court will not give direct effect to an order of the English court, so careful thought needs to be applied as to how overseas jurisdictions can support an enforcement strategy, while bearing in mind any restrictions pertaining to the order made by the English Court. Collateral use and collateral use restrictions may apply, and the English Court will require permission for certain steps to be taken.
In tandem, an applicant should also consider the specific tools that are available in jurisdictions where the respondent has been found to hold assets. In Europe, for example, this may include applying for an attachment order in Germany, a preventative seizure order in Italy, or enlisting a bailiff to conduct a search of France's register of bank accounts. In 'offshore' jurisdictions broad support is likely to be given to a WFO or ADO granted by the English courts. The BVI legislature, for instance, has recently codified its courts' jurisdiction to grant free-standing interim relief (including disclosure) in aid of existing or anticipated proceedings in courts of other jurisdictions.
Policing compliance with the ADO (and WFO)
Once effective, policing and reinforcing your WFO and ADO matters, both in terms of obtaining complete asset disclosure, and ensuring compliance with the freezing terms of the order. It must be a pro-active, ongoing process pending resolution of the proceedings or discharge of the relevant order.
A court will not look favourably on a party who has not complied with the terms of an order – even more so when that party continues to fail to comply. Often it will be possible for an applicant to present a compelling picture of non-compliance to the court – starting from something as seemingly inconsequential as a failure to inform the applicant of any living expenses (which are typically carved out of the WFO) and the source of those funds, to detailed analysis of inconsistencies, both within the respondent's disclosure itself and by reference to public records, including historic judgments, results of investigations by authorities and global news reporting.
Other obvious flags of non-compliance include reports of the respondent's business or public activities or expenditure; public records of share ownership and transfers; Land Registry entries (and equivalent entries in other local registers); and references to the respondent's activities – for example travel or other expenses, about which the applicant has not been informed in advance.
Other potential applications arising out of information obtained pursuant to an ADO
Pressing for complete and adequate asset disclosure, and reviewing next steps, is a continuous process and yield a number of options for an applicant. By way of example only:
Applicants should remain alert to applying to vary to the terms of an order based on changes in the respondent's circumstances and/or information arising out of the asset disclosure. For example, if a respondent has not notified the applicant of any living expenses, the applicant should consider applying to reduce or remove the allowance and whether the lack of disclosure in itself gives rise to a breach.
It is possible to apply for specific documentary disclosure to target pressure points that emerge from the disclosure process; further and better information about specific assets can give rise to new methods and locations for enforcement, all while keeping the pressure on.
Relevant non-parties may be revealed in asset disclosure, for example when the respondent provides information about who is paying their legal fees, it may pave the way for an application for a costs orders against a non-party under s51 Senior Courts Act 1981.
A party can apply for cross-examination of the respondent about its asset disclosure, although in JSC Commercial Bank v Kolomoisky & others, the court emphasised that cross-examination on assets is an exceptional order: serious deficiencies in the disclosure must be shown, together with proof that other sources of information have been exhausted and that cross-examination would improve policing of the underlying WFO. However, where appropriate, cross-examination is likely to establish the true position or provide conclusive proof of non-compliance.
As a measure of last resort, particularly egregious non-compliance or serious or repeated breach of the order can give rise to an application for committal for contempt of court under CPR Part 81 (as updated in October 2020). Importantly, this should not be motivated by revenge but rather be to enforce compliance with the terms of the order, as considered recently in Navigator Equities Ltd and another v Deripaska.
Of course, an ADO can only take an applicant so far: if a respondent simply has no assets with which to pay its debt, there is a limit to the benefit that disclosure can achieve. However, by taking a pro-active approach to obtaining disclosure of a respondent's asset position, the resultant pressure, and the information that comes out of it, can often open up other avenues and produce concrete results.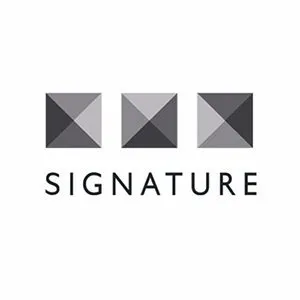 SignatureLitigation
@SignatureLitLLP
All news