Senior Associate Alasdair Glass discusses the recent successful HP fraud claims against Autonomy founder Mike Lynch and the implications this may have for the sector.
High Court judge, Mr Justice Hildyard, has released a summary of his judgment on liability in proceedings brought by Hewlett-Packard Company ("HP") against the founder of Autonomy Corporation Limited ("Autonomy"), Mike Lynch, and its CFO, Sushovan Hussain (ACL Netherlands BV, Hewlett Packard The Hague BV and others v Lynch and Shushovan [HC-2015-001324]). HP's claims stem from its 2011 $11.1 billion acquisition of Autonomy, the value of which was subsequently written down by $8.8 billion. Mr Justice Hildyard has found that HP has "substantially succeeded" in its claims.
HP's claims were brought under common law, the Misrepresentation Act 1967 and Schedule 10A of FSMA, which was previously untested. The primary complaint was that HP had been induced into purchasing Autonomy by dishonest statements and omissions in information published by Autonomy and representations by Mr Lynch and Mr Hussain.
Schedule 10A of FSMA provides that an issuer of securities is liable to an acquirer of those securities for loss suffered as a result of untrue or misleading statements in (or omissions from) the issuer's published information. In this case, HP maintained that the misleading statements comprised (a) dishonest presentation of Autonomy as a "pure software" company, when in fact a portion of its revenues related to hardware sales which typically involve lower profit margins; and (b) dishonest presentation of Autonomy's financial performance, which did not disclose (and instead disguised) improper practices which Autonomy adopted to boost and accelerate revenue.
On the face of it, Schedule 10A of FSMA would seem to be of limited use to HP in circumstances in which it had acquired the issuer and would therefore essentially be bringing claims against itself. To get around this issue, HP deployed what is known as a "dog-leg" claim. This involved:
HP notifying Autonomy of its claim under Schedule 10A of FSMA, for an amount of $4.55 bn;
Autonomy admitting the claim; and then
Autonomy suing Mr Lynch and Mr Hussain for the "loss".
It seems that no issue was taken by the Defendants with this process, although the substance of the claims was fiercely contested. The Defendants' case was that Autonomy had no liability to HP and should not have submitted to its claims.
Mr Justice Hildyard noted, as a point of general interest, that there is no defence of contributory negligence to a FSMA or fraud claim. Therefore, even if HP's due diligence had been considered rushed and deficient that would not be a defence. As Mr Justice Hildyard stated, it would be "beguiling but wrong to think that the answer could be "caveat emptor"". The effect of this is that where the ingredients of a FSMA or fraud claim are made out, any due diligence, or lack thereof, conducted by the buyer is irrelevant (unless that due diligence results in the buyer becoming aware of matters which it subsequently complains about).
The fact that HP has succeeded on a "dog-leg" claim under FSMA, should be of note to potential claimants who are considering litigation based on untrue statements issued by a company which they have subsequently acquired. Schedule 10A of FSMA provides an alternative head of claim that such potential claimants may not have previously considered.
Mr Justice Hildyard's full judgment, which he has warned is of "considerable length", is, at the date of writing, still under embargo. When available, it will be of interest to legal practitioners in this area as Mr Justice Hildyard will likely have had to grapple with points that have not previously been determined in Court. This includes the appropriate causation test for a claim under Schedule 10A and whether the provision applies to statements by shadow directors.
The release of a summary of a judgment, such as this one, is unusual however, it coincided with a deadline for a decision by the Home Secretary, Priti Patel, as to whether to allow the extradition of Mr Lynch to the United States. Ms Patel, who's decision was presumably influenced by the outcome of HP's claims, has now decided to allow Mr Lynch's extradition however his lawyers have indicated he will appeal.
The judgment on quantum will follow at a later date however Mr Justice Hildyard has provisionally determined that, even if adjusted to take account of the fraud, HP would still have considered Autonomy a suitable acquisition and has indicated that the quantum will be "substantially less than is claimed".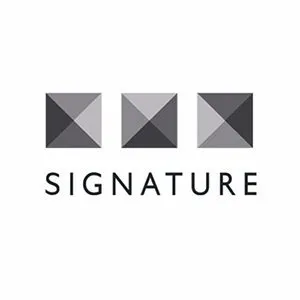 SignatureLitigation
@SignatureLitLLP
All news