Partner Hermès Marangos discusses how the insurance industry must avoid knee-jerk reactions to business interruption (BI) claims in relation to COVID-19, in Insurance Day.
Hermès' article was published in Insurance Day, 17 April 2020, and can be read here.
We have seen various comments on the insurance position on COVID-19, some statements made frankly on all sides, in desperandum. There is great uncertainty as to future developments, however, it is important to avoid knee jerk reactions to serious pronouncements made concerning COVID-19.
Although almost all individuals and sectors are adversely impacted in every way by this pandemic, and feel a sense of injustice, it may be that the old jurist's guiding principle that good – as in deserving – cases make bad law (as in setting a bad precedent), applies to the present situation.
It is for this reason that one hoped that a careful reading of Lloyd's of London's chairman's pronouncement on concentrating on the actual contractual position on the COVID-19 covers, would have shown that all he was doing was to be stating the obvious: that no government, whether in Europe or in the Americas, can oblige an industry to make ex gratia payments. Although, as Lloyd's, it is willing to find coverage wherever the wording can allow for payment, and payments will be made.
This is the traditional and honourable approach by the industry that policyholders expect. That is, for conscientious insurers to look for reasons and ways to effect payments, as opposed to reasons to exclude them. And historically the industry did not need their governments to tell them to comply with their obligations to their policyholders.
It follows that the industry does not stand to be criticised if insureds do not have business interruption for notifiable diseases, a type of loss which is a key preoccupation for businesses worldwide. As the chairman's comment seems to reiterate, one has to have an infectious disease cover to be able to make claims in the first place. Furthermore, as insurance relies on reinsurance, retrocession and financial institution backing to spread the risks, insurers will not be able to recover for volunteering such payments.
It is however a different story and quite rightly, insurers have been criticised worldwide if and when they try to avoid paying for mega/catastrophic losses simply because of their magnitude and despite their being covered or not excluded by policies. It would then be appropriate to criticise the industry and one may even expect that governments would take insurers to task on that.
At the same time, it is an entirely different proposition if governments are abdicating the State's obligations to protect its people by transferring the obligation to any industry, whether or not insurance cover exists.
And that brings us to the reality on the ground on what we are now seeing play out as practitioners and, unfortunately for the industry, despite the above implication in the chairman's statement that as it is the correct approach and obligation, there would be a sympathetic, case-by-case, investigation of claims, the position taken by syndicates in relation to claims points to a "blanket" response to the losses suffered, with all COVID-19 claims "rebuffed", whether or not policies have specific covers for notifiable diseases or not.
We are therefore back to the old criticism of the industry refusing to entertain claims on the basis that despite given losses being contemplated in the coverage, then the moment it appears that one is potentially dealing with catastrophic accumulation problems, then the emphasis shifts to denying claims. This is not a new approach and despite the obvious response that underwriters would not have wanted to underwrite anything endangering their industry, such ex-post facto, post damage "underwriting" is, for axiomatic reasons, simply unacceptable and obviously not entertained by Justice.
Courts have never responded and – one can expect – will not react positively to refusals to pay in such extraordinary circumstances because, as for example we saw historically, losses facing the industry were due to a "hyper event", whether that be a "hyper terrorist" attack or a "hyper cyber" loss or indeed a "hyper pandemic". A contractual obligation for a cover given is not defined by a catastrophic filter to be applied to the contract. For example, the courts while able to understand the dramatic impact of the hyper terrorism attacks and the catastrophic effect of 9/11 on the industry, thankfully for the rule of law (and frankly the reputation and long-term sustainability of the industry), the courts also found that those losses could neither, with any modicum of common sense, be treated as war nor vandalism (which would have excluded or delimited the obligation to pay respectively). For the sake of the law and the industry, the courts simply do not allow anyone to negate cover to avoid catastrophic losses to the industry.
If the industry based on the books of business it underwrites faces a crisis, that is the moment to turn to the State for a discussion on the interplay between the State and the industry and the general economy and how to build structures that can withstand collapses of this kind and how correlated risks and premiums should be dealt with and in what circumstances one should set up the equivalent to Pool Re to reinsure such risks. The State can also consider whether insurers should be subsidising policyholders, or vice versa, and how.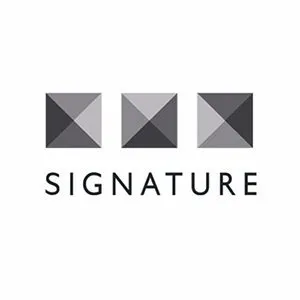 SignatureLitigation
@SignatureLitLLP
All news