Writing in Legal Week, Senior Associate Ryan Cable explains that annual statistics published by leading international arbitration institutes reveal key themes and trends emerging in international arbitration.
Ryan's article was published in Legal Week, 26 July 2021, and can be found here.
Just like in sports, statistics published by international arbitration institutions paint more than a story of the number of "points/goals/tries scored" by an institution during a year.  The usual headline statistic in international arbitration is the number of claims filed.  However, more so than in any other year since possibly the global financial crisis in 2008, the arbitral institution statistics published for 2020 provide more than simply confirmation of the steady increase in the number of arbitrations being conducted. They also provide a first indication of what may be in store for international arbitration in the wake of the Covid-19 pandemic.
While the major institutions have all recorded year-on-year increases in the number of filings (LCIA, +38 cases from 2019; ICC +77; SIAC +601 though it should be noted that two sets of multiple proceedings filed under SIAC Rules comprising of 261 and 145 claims each caused the jump with the "real" number of cases before the SIAC arguably being around 675, rather than the reported number of 1,080 cases), it is the usually less talked about statistics which are the ones to watch over the course of the next few years as we look to see what impact the pandemic has on the number and type of international arbitration filings.
Whilst the ICC has not yet published its full report for 2020, the caseload reports by other leading institutions provide evidence of four themes of note from the 2020 statistics: (i) industry sector changes; (ii) the steady increase in expedited arbitration; (iii) continuing low rate of successful challenges; and (iv) positive signs in gender diversity.
Theme 1: Industry sector changes
It may be too early to tell whether Covid has caused a shift in which industry sectors account for the majority of disputes with wide-spread cashflow issues and economic uncertainty potentially causing some claimants to compromise or "ride out" the pandemic in the hope that recovery prospects increase when things return to "normal".  Taking the LCIA and SIAC annual reports as a barometer, we do not see any significant changes in industry sectors.  However, what is clear is a reminder that we cannot always take statistics on their face.  For example, what may be seen as a surprising decline in the LCIA's traditionally strongest sector (banking and finance) where it recorded a drop from 32% of cases in 2019 to just 20% in 2020, can actually be explained by a group of 41 arbitrations in this sector having been filed in 2019.
Theme 2: Expedited arbitrations
The 2020 statistics indicate the steady increase in expedited arbitrations.  However, for those which publish the success rate for such applications, there was no marked increase in success in such applications (e.g., LCIA: 13 applications in 2020, up from 10 in 2019, of which 11 were rejected, 1 granted and 1 superseded; SIAC: 88 applications in 2020, up from 61 in 2019, of which 37 were accepted).
Theme 3: Challenges
The success rate of challenges remain notoriously low, with the LCIA and the SIAC each recording just one successful challenge in 2020 after not recording any successful challenges in 2019.  It remains to be seen whether the ICC's yet to be published statistics will show any divergence in the status quo as the ICC recorded just six successful challenges out of 52 attempts in 2019.
Theme 4: Gender diversity
In other encouraging signs, the number of appointments of female arbitrators rose across the board though there is still a long way to go.
The LCIA leads the way in terms of both the number of female arbitrators appointed by the LCIA and the transparency in their reporting.  33% of arbitrators in LCIA cases were female (up from 29% in 2019) and where the LCIA was tasked with appointing an arbitrator, it appointed a female arbitrator in 45% of instances.  Somewhat more muted, the figures reveal that co-arbitrators appointed a female chairperson only on 32% of occasions and party-appointments in LCIA cases saw only 22% of appointments being female.
Other institutions recorded more modest rates of female arbitrator appointments.  The HKIAC reported that of the 149 arbitrator appointments which it made in 2020, 34 (22.8%) were female arbitrators which, while an upward trend from 17.6% in 2018 and 20.5% in 2019 is still low.  The SIAC percentage was marginally higher with 46 (32.2%) of the 143 arbitrators appointed being female.
Finally, to use another sport analogy, the 2020 statistics provide a snapshot of just the first quarter of the impact of the Covid pandemic. The full implications will be recorded only in the statistics of institutions over the next few years as confidence increases and enforcement prospects improve for those claimants who have reserved their position to bring claims which have arisen during the course of the pandemic.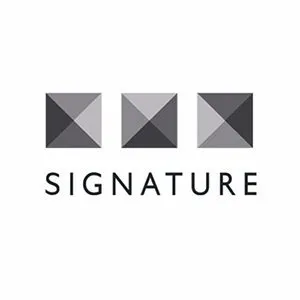 SignatureLitigation
@SignatureLitLLP
All news