Partner Josh Wong has been interviewed in Maritime Risk International following the groundbreaking High Court win for his client, Captain Arshad Rashid, against Oil Companies International Marine Forum in landmark unfair dismissal case.
This article was first published in Maritime Risk International, 12 November 2019, and can be found here.
Further information on the Captain Rashid's case and court victory can be found here.
At first blush, it was a legal fight against overwhelming odds. The case of Captain Arshad Rashid v Oil Companies International Marine Forum (OCIMF) saw one man take on an international organisation that represents 109 companies, including all the oil majors, most national oil companies and shipping companies worldwide. But when the High Court delivered its landmark judgment in August, it was Captain Rashid who triumphed.
According to Josh Wong, partner at Signature Litigation who represented Rashid, 'You cannot underestimate the scale of the challenge that was in front of Captain Rashid at the beginning of the proceedings because the courts, quite rightly, generally do not like to interfere in the decisions of a regulatory body. Most people in the industry thought he would lose, but he ended up dramatically and extraordinarily coming out as the winner.'
Rashid's claim was seen as a test case for the fairness of the disciplinary processes of OCIMF. The severe criticisms that the High Court levelled at the decision-making process and the individuals involved have called into question the way ship inspectors are monitored and treated by their accreditation body. In an unprecedented judgment, Mr Justice Spencer found that OCIMF had unlawfully removed the accreditation of one of its longstanding and most experienced accredited ship inspectors – the first time that a ship inspector has ever successfully challenged an accreditation body.
The judgment left OCIMF with much to contemplate: Mr Justice Spencer described some of their evidence as 'fairly astonishing', some of their conduct as 'wholly unfair' and the committee responsible for determining their standards of professional conduct as having 'completely lost sight of the allegations' during their investigation of Rashid.
So who is Captain Rashid and how did his case end up in the High Court? A qualified Master Mariner, who spent 20 years at sea and captained various vessels including oil tankers, Rashid brought the case against OCIMF after his accreditation as a ship inspector under its Ship Inspection Report (SIRE) programme was removed. Born in Lahore, Pakistan in September 1960, he spent the first 20 years of his working life at sea progressing to Captain and for the last nine of those years, he sailed on oil tankers worldwide. In February 2006, he became an accredited category 1 SIRE inspector, a position he held for nearly 12 years.
In July 2017, OCIMF's compliance manager, Captain McGroggan, sent Rashid an email informing him that OCIMF had opened an Inquiry 'with regards to activities surrounding accompanied inspections facilitated by you for Excelerate Energy LP.' The nature of the Inquiry was that Rashid had arranged for his inspections to be accompanied by two applicants for SIRE accreditation without first informing the member companies that had commissioned the SIRE inspections. The email asked Rashid to provide a written response to four questions (relating to four inspections) which implied a conflict of interest, the failure to have made a formal request to be accompanied and breach of confidence.
Before he could respond, McGroggan sent a further email to Rashid stating that, as part of the Inquiry process, a review of his profile had been undertaken and "a number of anomalies appear in your SIRE inspection schedule that require explanation." The second email clearly challenged Rashid's integrity since it alleged that false inspection times had been submitted. Rashid instructed lawyers in Canada and replied to the four questions. But the information provided did not satisfy McGroggan, who sent Rashid an email in September 2017 indicating that OCIMF had determined to assemble an SFG (SIRE Focus Group) disciplinary committee and that an Inquiry Report had been submitted to the committee.
As the judge observed in his judgment 'The allegations clearly raised the stakes significantly: not only was Captain Rashid's integrity impugned, but now he was accused of coercion of a crewman in order to falsify log entries and the corruption of a trainee inspector by teaching him how to deceive submitting members and to falsify SIRE reports. These are as serious allegations as can be made against an inspector in whom absolute trust and confidence must reside if the integrity of the SIRE inspection programme is to be maintained. If untrue, one could understand the anger and frustration which an inspector would feel to have had such accusations made against him.'
In October 2017, Rashid instructed Signature Litigation to represent him in relation to the disciplinary proceedings. But Rashid's lawyers were not allowed to speak on his behalf, as outlined in a letter from OCIMF's General Counsel, Phillip Pascoe: 'OCIMF would encourage Captain Rashid to restrict his legal assistance to one person at the hearing. The legal representative may be present throughout the hearing but may not address the disciplinary committee.'
Before the disciplinary committee hearing took place in London, significant changes were made to the nature of the specific allegations – most notably, previous allegations of dishonesty, coercion of crew members, falsifying log entries and corruption were dropped.
The scope of the disciplinary hearing was therefore restricted to two allegations in respect of the four inspections. The committee hearing the revised allegations was comprised of a panel of three independent industry experts: Captain Timothy Ashby (BP and Chairman of the Disciplinary Committee), Captain Sach Sharma (Statoil) and Captain Patrick Mathy (Total). Captain Rashid was accompanied by Josh Wong who was not allowed to address the committee, but who was allowed to make a statement at the end of the process.
The committee found against Rashid and recommended permanent withdrawal of his accreditation. An appeal was summarily rejected. But after the High Court hearing in July 2019, Mr Justice Spencer later noted in his judgment that Captain McGroggan's opening statement to the committee 'was not loyal to the assurance which Mr Pascoe had given Signature Litigation'. He also observed that despite assurances, 'the panel's questions were allowed to range across a number of matters which were outside those parameters.'
The judge also confirmed that OCIMF must have known of the potential detrimental effect of its decision on Captain Rashid and that he therefore deserved to be treated fairly. But the findings of the disciplinary panel of misconduct on the part of Captain Rashid were found to have been unlawful because the process was in breach of the rules of natural justice and fairness. The judge said that 'the panel went so far beyond the appropriate scope of the Inquiry in relation to the questioning of Captain Rashid and the reasons for their decision that, although Captain Rashid was given a reasonable opportunity to be heard, he was not given sufficient notice of the nature of the matters which formed the focus of the decision to remove his accreditation.'
He went on to describe Captain Ashby's evidence as 'distinctly troubling', and 'even accepting that a disciplinary hearing of this kind does not carry the rigour and formality of a court hearing or even of disciplinary hearings…I found these answers from Captain Ashby to be fairly astonishing.' He added that 'What seems clear from this evidence is that, in the course of their deliberations, the committee completely lost sight of the allegations which it had been agreed would be faced by Captain Rashid and which he had come prepared to answer.'
Judicial language is normally temperate, but the words of Mr Justice Spencer were pretty damning: 'I have reached the firm conclusion that the process which led to the removal of Captain Rashid's accreditation was deeply flawed, wholly unfair on him and a serious breach of the principles of fairness and natural justice.' Rashid was awarded more than £125,000 for loss of earnings, plus his legal costs.
So how does Rashid feel about his experience? A quietly-spoken modest man, his language is not intemperate. 'I thought I should get a lawyer because this was my livelihood and there's nothing more important than the self-respect, integrity and dignity of an individual,' he says.
'It was so embarrassing in the marine industry, among my friends, relatives, especially my family. My mother was alive at that time, she passed away last year. My family supported me: they all supported me to go for it. I was a small man, I didn't have much, I sold my house, but I decided: I will go for it, I will fight the case, I have the courage and whatever money I could get, I did that and I am very, very happy with the court's decision.'
Following Captain Rashid's success in court, he was required to undertake a training course in order to ensure compliance with the latest inspection guidelines. As well as this, he was also required to pass an audited inspection, in which Captain Rashid's performance was evaluated. On 7 October 2019, two months after his victory, he successfully passed the audited inspection and is now finally able to resume his career as a SIRE inspector, something which he is passionate about.
In legal terms, the Court's decision is a landmark case, according to Wong. 'It was crucial to the case that the court found that there is a contract between an accredited member and the accreditation body,' he explains. 'Even if there is not a specific written agreement between the two, there is an implied contract that the accreditation body will perform its disciplinary processes in accordance with natural justice. It means that if an accreditation body then fails in its obligations to conduct a proper disciplinary process, the accredited member has the right to sue for contractual damages. This principle has not always been clear in previous cases and gives the accredited member an important remedy.'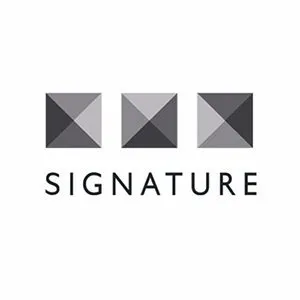 SignatureLitigation
@SignatureLitLLP
All news